Pennsylvania Governor Calls For More Stimulus Checks, Says It's 'Mind-Boggling' Anyone Would Worry About More Inflation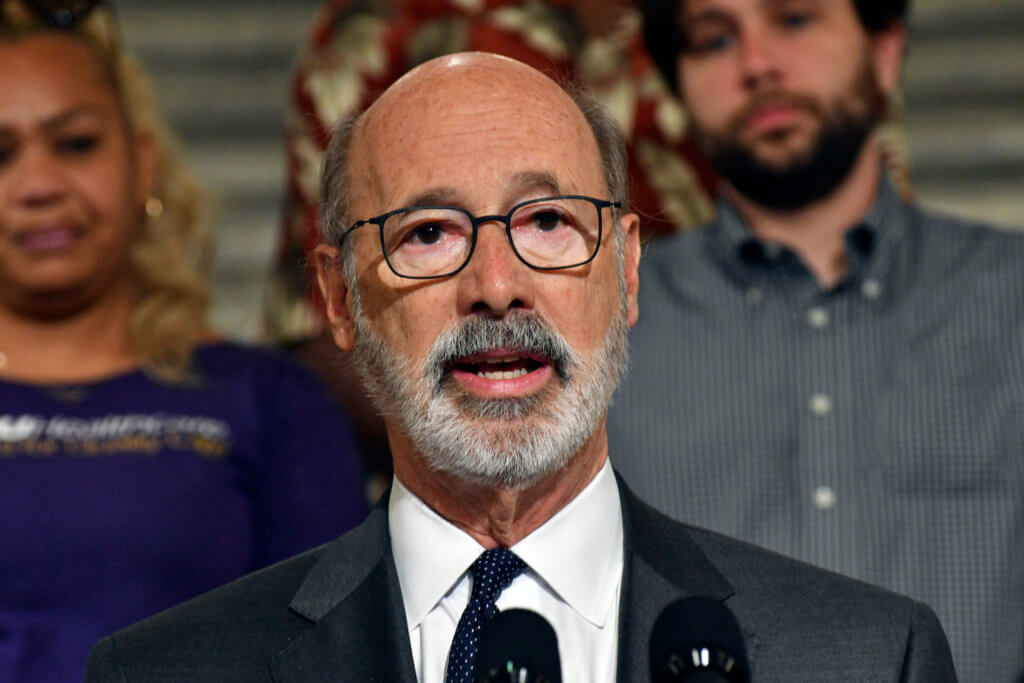 Governor Tom Wolf (D-PA) renewed a push to greenlight $2,000 stimulus checks for Pennsylvanians earning $80,000 or less.
Wolf argued during a Monday event in Sharpsburg, Pennsylvania, that the "Pennsylvania Opportunity Program" will help families cope with surging inflation. The initiative would cost $500 million and draw funds from the state's $15 billion budget surplus.
"We can actually help families get lifesaving medicine out of state funds. We can help families stay in their homes," Wolf said. "We can help families afford to eat. Why on earth wouldn't we do it? Especially now, again, when we have the money sitting in the bank."
Pennsylvania Republicans, who control both chambers of the state legislature, have spurned the proposal over concerns of inducing additional inflation — a claim Wolf rejects.
"It's just mind-boggling, the sense that giving somebody who is trying to put food on the table or pay the rent, that that is somehow inflationary, when how many trillions of dollars did we give away to the very wealthy during the Trump years in tax breaks?" he continued. – READ MORE