Our Economy Is Starting To Break Down On A Very Basic Level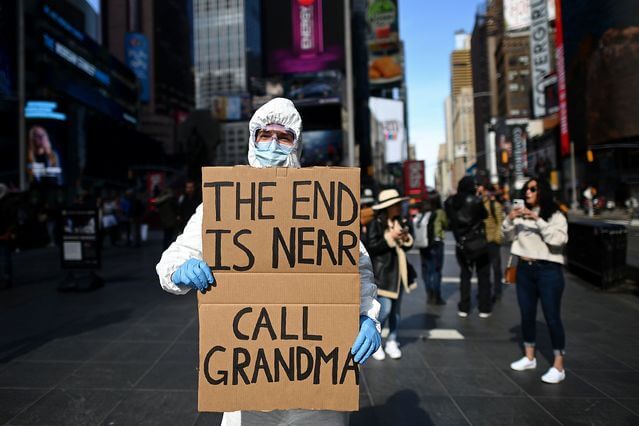 Do you remember how much optimism there was in January? 
Many Americans were entirely convinced that really bright days were just around the corner, but instead things have taken a dramatic turn into the dumpster over the last 9 months. 
The Afghanistan debacle was the worst foreign policy embarrassment in modern American history, the Biden administration is trying to deal with an unprecedented crisis on our southern border, and the way that our politicians are handling the pandemic is causing extremely deep divisions throughout our society.  In addition, our economy is starting to break down on a very basic level.  On a widespread basis, goods are not getting to the places they need to be when they need to be there, and services are often not available when people need them.  As time has passed, the "malfunctioning" of our economy has spread, and now the coming mandates threaten to make things a whole lot worse.
Just look at the chaos that was caused in Florida on Sunday…
Southwest has canceled 1,018 Sunday flights as of 2 p.m. ET, according to flight tracker FlightAware. That's 28% of the the airline's scheduled flights and the highest of any U.S. airline by a wide margin.

American Airlines has canceled 63 flights, or 2% of its operation, while Spirit Airlines canceled 32 flights, or 4% of its flights, according to FlightAware.
Overall, more than 1,800 flights were canceled during the weekend, and Southwest is publicly blaming the problems on "weather challenges"…
"We experienced weather challenges in our Florida airports at the beginning of the weekend, challenges that were compounded by unexpected air traffic control issues in the same region, triggering delays and prompting significant cancellations for us beginning Friday evening," the spokesperson told FOX Business.

"We've continued diligent work throughout the weekend to reset our operation with a focus on getting aircraft and crews repositioned to take care of our customers," the spokesperson added. "With fewer frequencies between cities in our current schedule, recovering during operational challenges is more difficult and prolonged. We're working diligently to accommodate our customers as quickly as possible, and we are grateful for their patience."
Of course that is complete and utter nonsense.
A large number of Southwest pilots in Florida engaged in a "sickout" over the weekend to protest Southwest's vaccine mandate, and apparently at least some air traffic controllers joined them…- READ MORE