NSBA's First Draft Of 'Domestic Terrorism' Letter Called For Feds To Sic 'Army National Guard And Its Military Police' On Parents, Independent Review Shows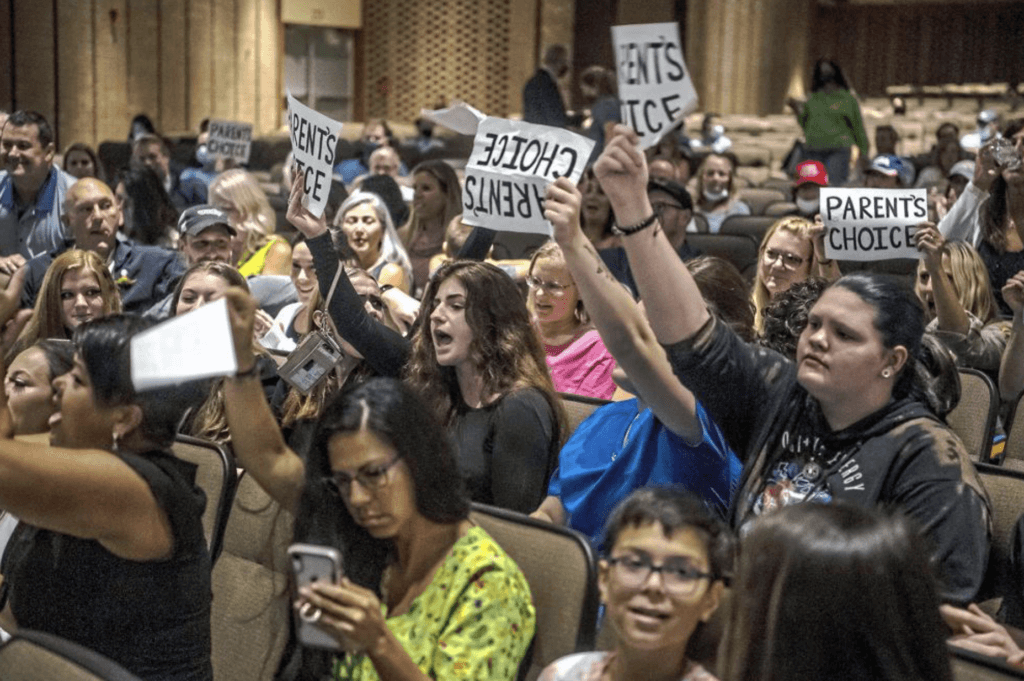 The National School Boards Association (NSBA) considered calling for the federal government to use the "Army National Guard and its Military Police" against parents who made threats toward school officials before deleting the language from its September 29 letter to President Joe Biden, according to an independent review released on Friday.
The final version of the NSBA letter urged Biden's Department of Justice to crack down on "threats of violence and acts of intimidation" at local school board meetings which "could be the equivalent to a form of domestic terrorism and hate crimes." Days later, Attorney General Merrick Garland directed the FBI to investigate a recent spike in "harassment, intimidation, and threats of violence" against school board members — a move seen by many parents as an attempt to chill free speech among those concerned about progressive curricula in public schools.
The NSBA has since apologized, explaining that there was "no justification for some of the language included in the letter" and retaining attorney Philip Kiko of the law firm Michael Best & Friedrich to examine the events and procedures surrounding the letter. The firm's independent review showed that NSBA leadership went back and forth on a call for military intervention in certain cases.
One line — later deleted by then-interim CEO Chip Slaven — said: "We ask that the Army National Guard and its Military Police be deployed to certain school districts and related events where students and school personnel have been subjected to acts and threats of violence."
Slaven said on September 22 he initially "went back and forth" on the decision to include the sentence, according to a comprehensive timeline of events included in the review. "I think we should leave it out for now. I am concerned it could be seen as us asking for too much of a federal intervention. However, if things start to get bad, we can revisit."- READ MORE