(FREE) PAINE IN THE MORNING: 11 things you need to know this Wednesday – January 12, 2022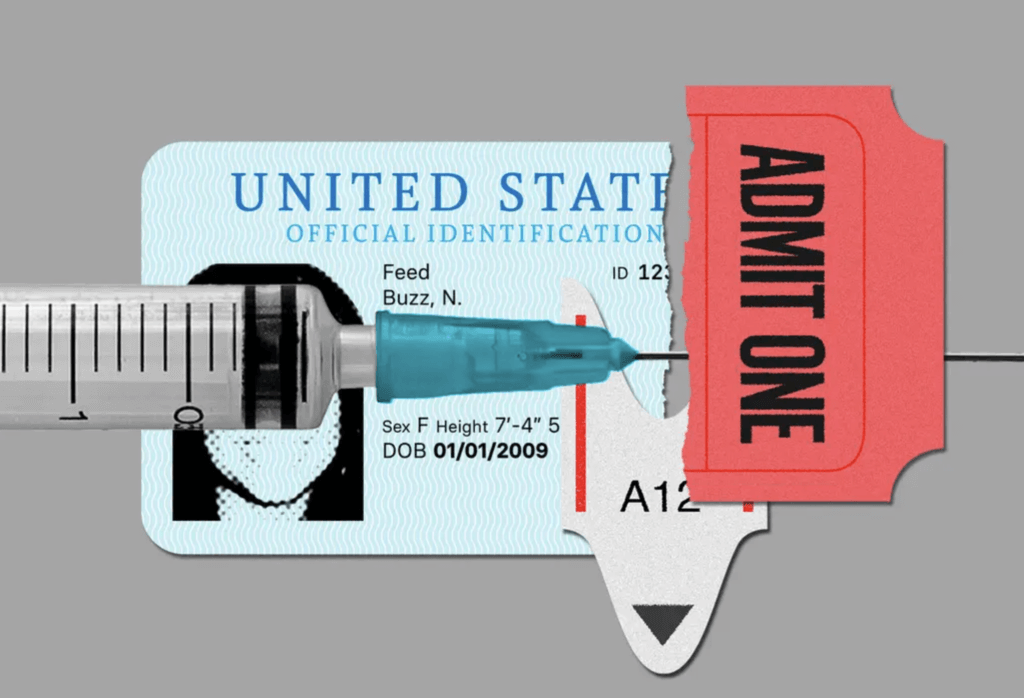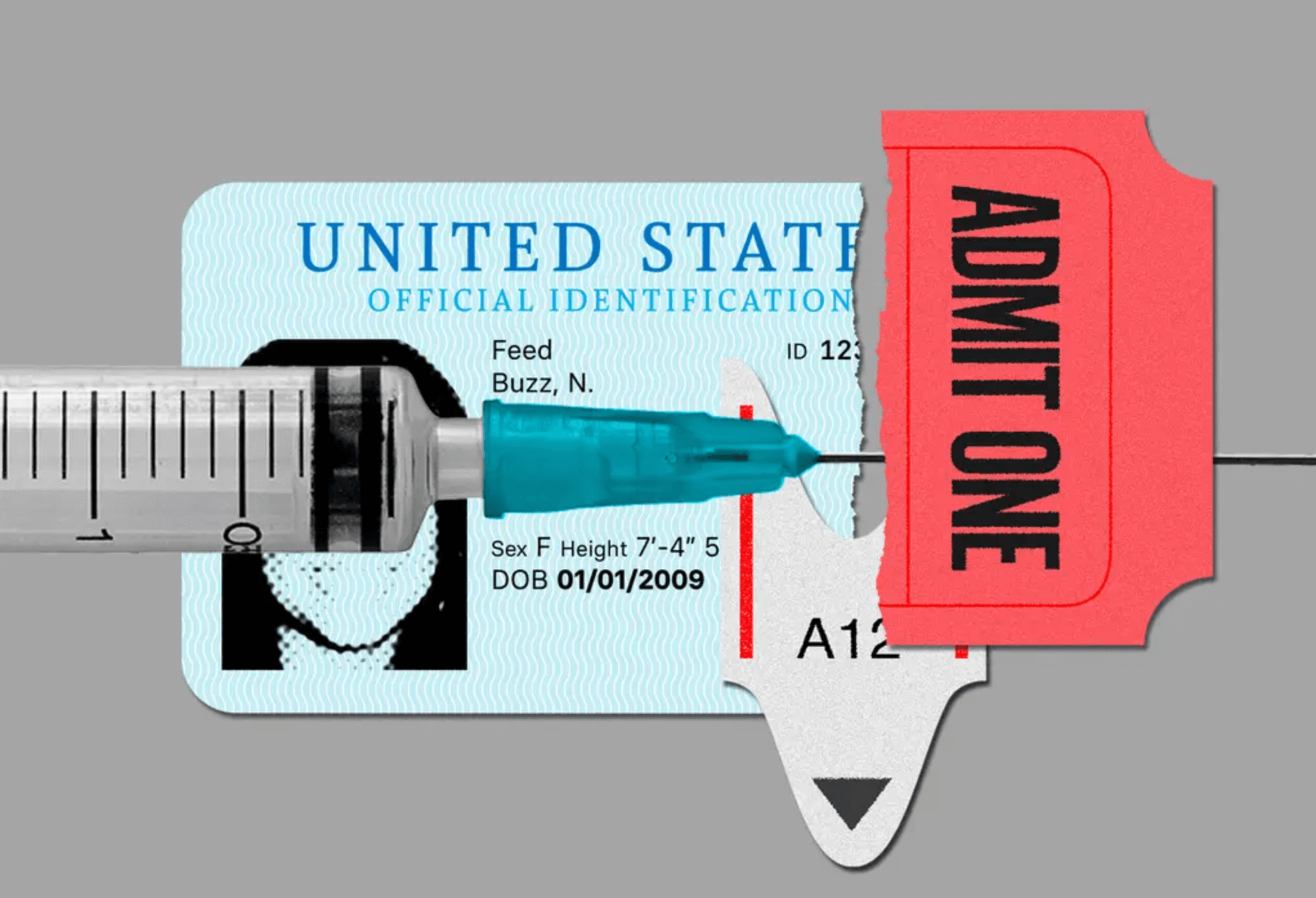 There is also a full, ad-free video podcast of this broadcast available to Paine.TV members HERE.
Learn more about joining our community HERE.
---
Fauci, Paul clash over accusations of 'cheap politics' regarding alleged 'takedown' of other scientists – Sen. Rand Paul, R-Ky., and Dr. Anthony Fauci got into a heated exchange marked with personal attacks during a Tuesday hearing dealing with the response to COVID-19 variants.
Paul, a fierce critic of the National Institute of Allergy and Infections Diseases director, accused Fauci of playing a role in smearing doctors from Harvard, Oxford and Stanford who had positions different from his own. – READ MORE
---
CDC faces more backlash after new reported recommendations for 'better' masking – Americans' frustration with the Centers for Disease Control and Prevention (CDC) was already at a boiling point before a new Washington Post report revealed the agency is about to recommend heavier masking for the coronavirus.
The CDC has been blasted for misleading guidance in recent weeks, notably its confusing update on the amount of time those infected should quarantine and the efficacy of rapid testing. The agency was previously hit for changing guidance on masking, and it continued to add to the confusion this week after a report read that the agency would recommend people opt for N95 or KN95 masks for protection against the highly contagious omicron variant. – READ MORE
---
Pfizer CEO: COVID-19 Could Be 'Controlled' By Annual Vaccines, Pills To Treat – The CEO of the first company to win approval for a COVID-19 vaccine said Monday that he hopes the virus will be "controlled" by annual vaccinations and pills to treat illness when people get sick.
Albert Bourla, head of pharmaceutical giant Pfizer, said on CNBC that annual COVID shots could become the norm, just like yearly flu shots. – READ MORE
---
3,000 United Airlines Workers Out Due To COVID-19, Leading To Flight Cancellations And Delays – United Airlines has around 3,000 workers out due to COVID-19 the company's CEO reported on Tuesday, leading to numerous flight cancellations nationwide.
United Airlines CEO Scott Kirby shared the information in a public letter to team members posted on the company's website Tuesday as nearly 20,000 flights across multiple airlines in the U.S. have occurred since Christmas Eve. – READ MORE
---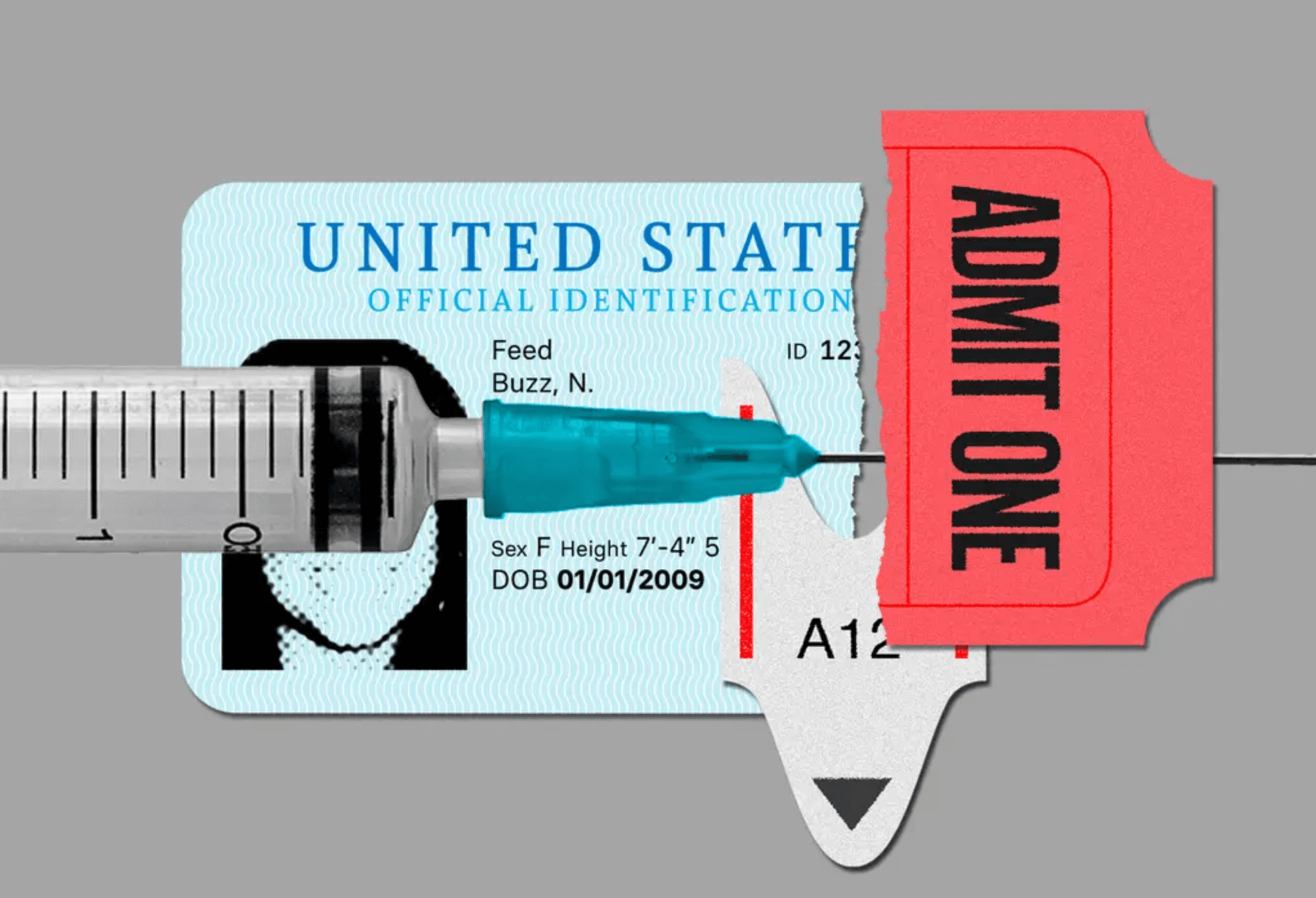 Senate Bill Would Force States To Pair Voter ID With Vaccine Passports – As Democratic lawmakers push America towards vaccine passports to participate in society – they're also pushing to weaken safeguards on voting, under the guise of 'voting rights,' a new Senate bill would force states to pair voter ID requirements with vaccine passports. – READ MORE
---
UK Gov't Advised Against 4th COVID Vaccine Dose – The UK government's vaccination advisory committee on Friday recommended against giving a fourth dose of CCP (Chinese Communist Party) virus vaccine to nursing home residents and people over 80.
The Joint Committee on Vaccination and Immunization (JCVI) said the three doses of the vaccines are still providing "very good protection against severe disease," and an immediate second booster dose to the most vulnerable would "provide only limited additional benefit against severe disease at this time." – READ MORE
---
Austria Makes Skiers Wear Face Masks Outdoors In New COVID Crackdown – Austria is forcing skiers to wear face masks outdoors as it follows other European countries in bolstering draconian COVID restrictions in response to Omicron.
From Saturday onwards, face masks must be worn outdoors when social distancing of 2 meters cannot be maintained. – READ MORE
---
FBI Refuses To State That It Did Not Commit Crimes During Jan 6 Riot, Encourage Violence – Jill Sanborn, FBI Executive Assistant Director, National Security Branch, refused to answer on Tuesday at a Senate Judiciary Committee hearing whether FBI agents or confidential informants actively participated in the events of January 6, 2021, and whether they committed any crimes of violence or actively encouraged crimes of violence.
Sanborn was grilled by Sen. Ted Cruz (R-TX) on the matter and repeatedly stated that she could not answer the question because she could not "go into the specifics of sources and methods." – READ MORE
---
GOP senators push back as DOJ rolls out expanded domestic terrorism unit due to Jan. 6 riot – Assistant Attorney General Matthew Olsen reported on the department's ongoing investigations into domestic terrorism. The committee was convened with a focus on the riots that took place at the Capitol last year.
"I've decided to establish a Domestic Terror Unit to augment our existing approach – this group of dedicated attorneys will focus on the domestic terrorism threat, helping to ensure that these cases are properly handled and effectively coordinated across DOJ and across the country," Olsen announced. – READ MORE
---
'Pretextual war on parents': NSBA letter comparing parents to domestic terrorists was ordered by Biden's education secretary, email shows – The highly controversial National School Boards Association letter sent to President Joe Biden that compared protesting parents to domestic terrorists and led the FBI to use counterterrorism tactics against parents was drafted at the direction of Biden's education secretary, Miguel Cardona, a newly obtained email indicates.
The potential bombshell — which raises serious concerns that the Biden administration engaged in a preconceived war on concerned American parents — was revealed in an Oct. 5 email exchange between two of the NSBA's board members, Marnie Maldonado and Kristi Swett. – READ MORE
---
Bidenflation 'Tax' Costing Americans $5K Per Year – A new report published on Tuesday revealed that inflation under President Joe Biden is costing American families an average of $5,000 per year.
The report by the Washington Examiner noted West Virginia Democratic Sen. Joe Manchin is correct to speak out over his concerns regarding inflation that is impacting the nation's households worse than any time in the past 40 years. – READ MORE
---
How High Will California's Taxes Go Before There's No One Left To Tax? – As the mad scientist laboratory for bad tax policy in America, California is constantly striving to come up with poorly designed and harmful taxes to pay for ever-increasing spending. But even by its own lofty standards, California has truly outdone itself with its latest proposal to fund a state single-payer health care system.
A proposed constitutional amendment, ACA 11, would accomplish the unlikely goal of making the taxes that California currently demands from its residents look restrained. Not only would the proposed $163 billion in new tax revenue nearly double last year's total revenue for the tax-happy state, but California would structure these new taxes in such a way as to be even more harmful than doubled tax liabilities already imply. – READ MORE
---