NIH Under Fire for $2 Million 'Painful' Experiments on Puppies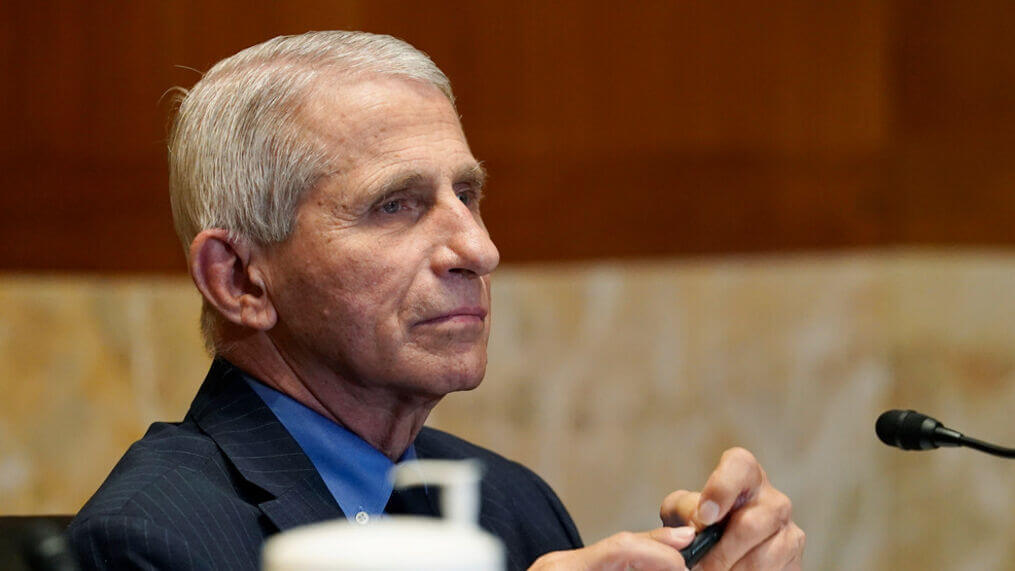 The National Institutes of Health is facing a congressional investigation for conducting a slate of "invasive, painful, and potentially deadly procedures" on puppies as young as six months old—all at taxpayers' expense.
Sen. Joni Ernst (R., Iowa) is requesting the NIH's National Institute of Allergy and Infectious Diseases, which is helmed by Dr. Anthony Fauci, disclose information about a $1.8 million taxpayer-funded trial that will force feed puppies experimental hay fever drugs, according to a copy of the probe obtained exclusively by the Washington Free Beacon.
The investigation was prompted by a Free Beacon report last month detailing how the NIH allocated $1,836,453 for a contractor to test an experimental hay fever drug on mice, rats, and dogs, including puppies as young as six months old. The most severe symptoms of hay fever, also known as seasonal allergies, are a runny nose and sneezing.
Ernst seeks to discern why the NIH chose to experiment on dogs and puppies when alternative methods, such as guinea pigs as test subjects, were available. The Food and Drug Administration, which oversees medicines like those used to treat allergies, "does not mandate that human drugs be studied in dogs"—making the experiments all the more questionable, according to Ernst. – READ MORE