(FREE) PAINE IN THE MORNING: 10 things you need to know this Tuesday – June 7, 2022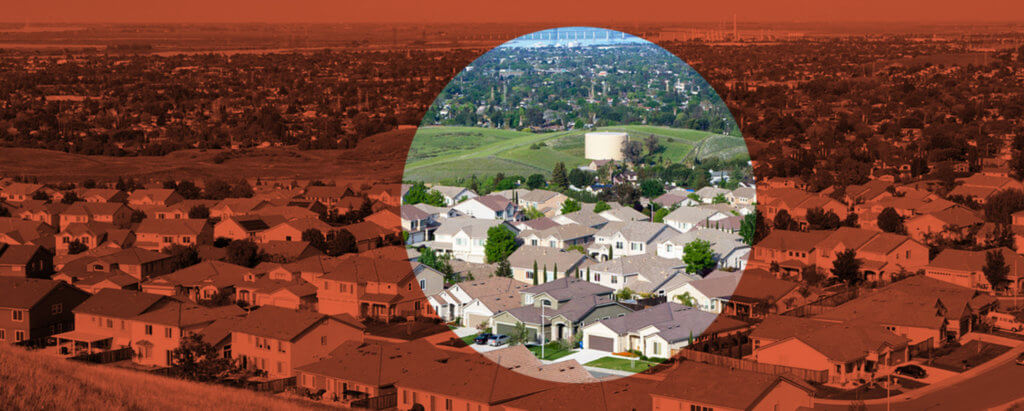 There is also a full, ad-free video podcast of this broadcast available to Paine.TV members HERE.
Learn more about joining our community HERE.
---
Overdose rates up 700% in Oregon after the state decriminalized the possession of hard drugs – Overdose rates in the state of Oregon rose by 700% after voters in the state approved a ballot measure to decriminalize all hard drugs.
Voters in the state of Oregon voted to decriminalize all hard drugs in the pursuit of encouraging those struggling with drug addiction to seek medical help. The measure, referred to as Ballot Measure 110, was the first of its kind in the U.S. and went into effect in February of 2021 after being approved by the public the year before. – READ MORE
---
Drug overdose deaths up again in Virginia in 2021, fentanyl the leading cause – A newly released report from the Virginia Department of Health shows an overall increase in fatal drug overdoses in 2021.
The fourth-quarter report shows 2,656 total overdose deaths in 2021, a 15% increase from 2020. Synthetic fentanyl was reported as contributing to the most deaths, with 2,033 deaths recorded. Cocaine proved the second most common contributor to drug overdoses in Virginia in 2021, with 801 deaths reported versus the 650 reported in 2020. – READ MORE
---
Hit-And-Run Driver Who Ran Over Mom And Baby Gets 5-7 Months In 'Juvie Camp' – A teenaged hit-and-run driver was sentenced to 5-7 months in "juvenile probation camp" after running over a woman and her eight-month-old son, who was in a stroller at the time.
The shocking video circulated on social media just after the crash, showing the car — which was reportedly stolen — accelerating and veering toward the woman with the stroller. The woman could be seen attempting to move out of the driver's way, but a building obstructed her — and at the last minute, she turned in an effort to take the brunt of the impact herself and save her baby. – READ MORE
---
Backlash hits feds' program to make monkeys transgender – There's turmoil now for a federally funded program that "created transgender monkeys" following its exposure by the Washington Free Beacon, that publication now is reporting.
Among other issues now confronting the program, there is concern about publishing the results because the lead researcher in the study that "injected male monkeys with female hormones" was concerned his, or her, name would appear on the final report. – READ MORE
---
NIH Under Fire for $2 Million 'Painful' Experiments on Puppies – The National Institutes of Health is facing a congressional investigation for conducting a slate of "invasive, painful, and potentially deadly procedures" on puppies as young as six months old—all at taxpayers' expense.
Sen. Joni Ernst (R., Iowa) is requesting the NIH's National Institute of Allergy and Infectious Diseases, which is helmed by Dr. Anthony Fauci, disclose information about a $1.8 million taxpayer-funded trial that will force feed puppies experimental hay fever drugs, according to a copy of the probe obtained exclusively by the Washington Free Beacon. – READ MORE
---
Over 6 Million California Residents Hit with 'Unprecedented' Water Restrictions –More than six million California residents have been hit with "unprecedented" water restrictions on Wednesday as the state manages the worst drought in recorded history.
The Metropolitan Water District of Southern California, which supplies water to nearly 19 million Californians, declared a water shortage emergency in April and unanimously voted to impose water restrictions. – READ MORE
---
The Great Robo-placement? Workplace Robot Orders Jump 40% In First Quarter – As we come out of the Covid-19 pandemic – which was more like a controlled demolition of small businesses, followed by a mismanaged, taxpayer-funded cocaine binge that dropped vicious inflation on our laps – more and more industries are turning to robots as they struggle to hire enough workers to fill mounting orders.
According to the Wall Street Journal, orders for workplace robots increased by 40% during the first quarter of 2022 vs the same period in 2021, a according to the Association for Advancing Automation – the robotics industry's trade groups. – READ MORE
---
Real Estate Agents Raked In $3.9 Billion In PPP Loans, Only To Pocket The Money Amid Housing Boom – The federal government handed out more than 300,000 loans to the real estate industry as part of the Paycheck Protection Program – however few of them have been paid back despite a booming housing market as the Covid-19 pandemic ran its course.
According to data from the government's Pandemic Response Accountability Committee, some $3.9 billion was given to real estate entities claiming just one employee. While the average loan was around $13,000, 146 entities received more than $90,000 each, NBC News reports. – READ MORE
---
America should 'end its love affair with single-family homes': Time magazine –Time magazine published a piece Thursday discouraging prospective homeowners from pursuing that charming single-family home in the suburbs they've always dreamed about.
Titled, "America Needs to End Its Love Affair With Single-Family Homes. One Town Is Discovering It's a Tough Sell," the article employed the perspective of one Colorado businessman, Jason Peasley, to break it to readers that maybe they need to throttle back on chasing that classic suburban lifestyle. – READ MORE
---
Inflation Will Price Many Americans Out Of Housing And Into Homelessness – One of the most detrimental aspects of an inflationary or stagflationary crisis is that, in most cases, housing costs tend to rise while home sales fall.
It might seem counterintuitive; one would assume that as sales fall so should prices, but this is the upside-down world of inflation. Certain commodities and products, usually necessities, almost always skyrocket in price, ultimately driving most American families out of the market completely. – READ MORE
---