Media Fail: America More Interested in Amber Heard-Johnny Depp Trial than Abortion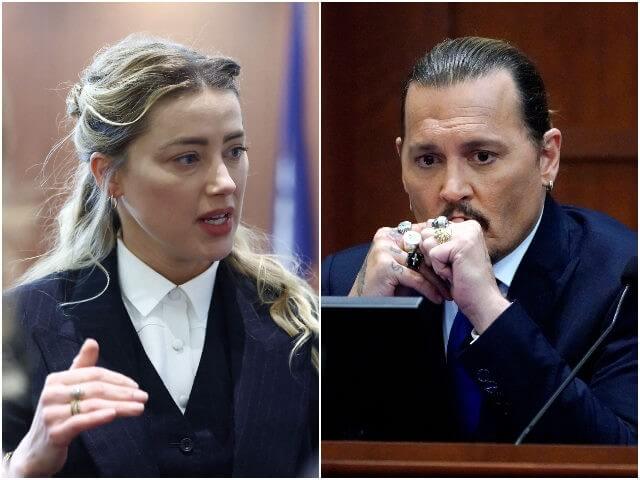 Americans are more interested in Johnny Depp's defamation trial against Amber Heard than abortion, despite the establishment media's hysteria and hyping the recent leaked Supreme Court draft opinion overruling Roe v. Wade.
News about the defamation trial between Depp and Heard has amassed more total social media interactions (likes, comments, and shares) than the country's biggest news stories, such as the the leaked Supreme Court draft opinion, Russia's war in Ukraine, and inflation, according to data from NewsWhip.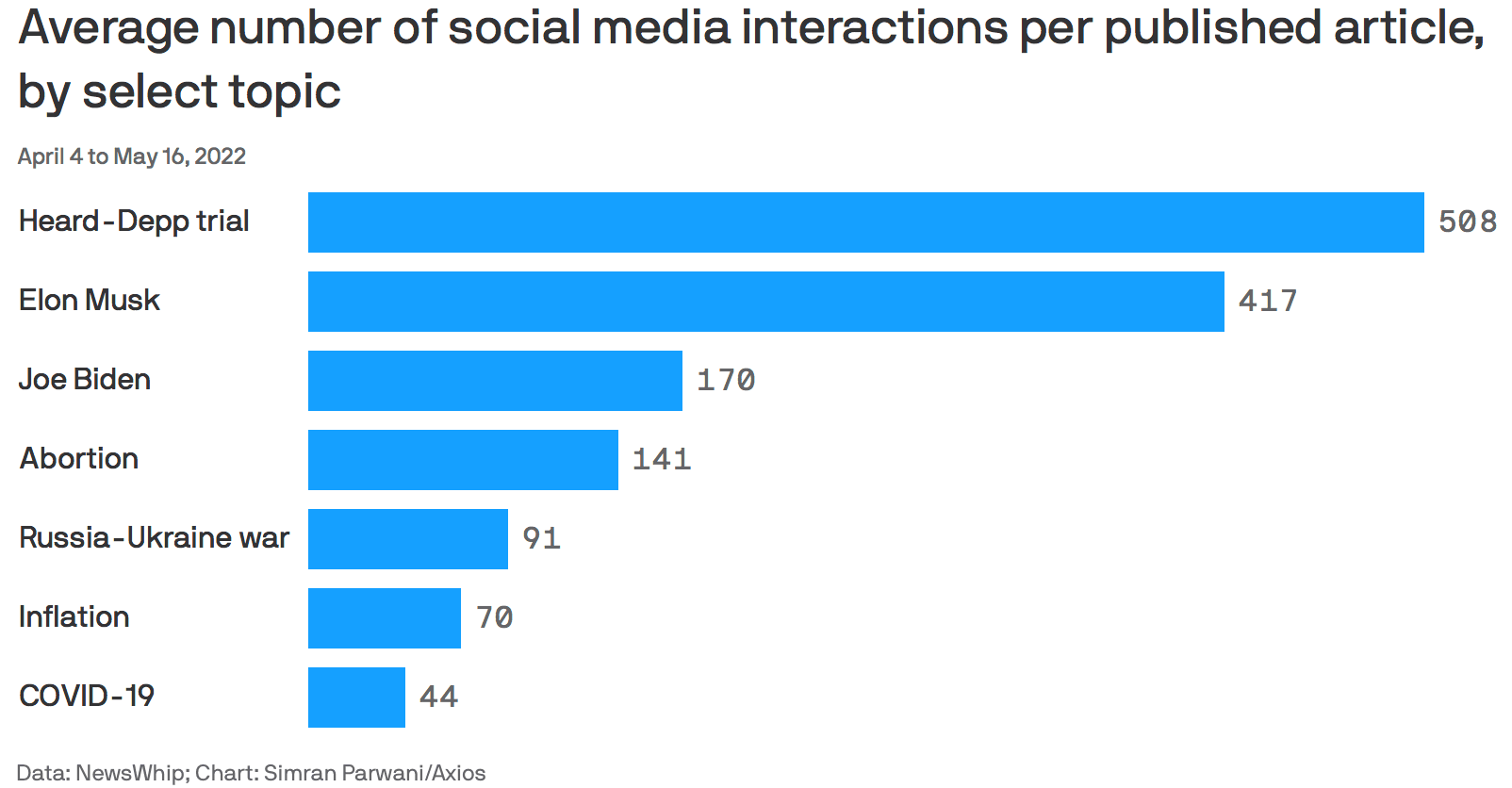 The trial, which began on April 12, has dwarfed all other major topics in the news on a per-article basis.
There has been double the amount of Google searches for "Amber Heard" than "Elon Musk" over the last month, according to Google Trends data, and nearly four times more searches for Heard's name than for "abortion" or "Supreme Court."- READ MORE