Maryland Gov. Larry Hogan: 'Just Get the Damn Vaccine'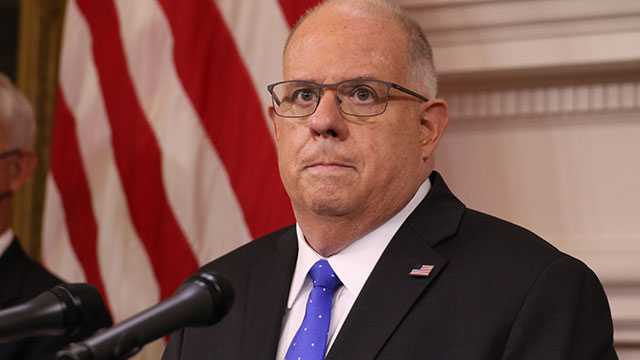 Maryland Gov. Larry Hogan (R) scolded the unvaccinated this week, wholly dismissing their concerns while accusing them of "willfully" putting others at risk and demanding they suck it up and "get the damn vaccine."
"I don't care what misinformation or conspiracy theories that you have heard. The plain and simple fact is that these vaccines are working," Hogan said, informing the unvaccinated that the majority of those who are hospitalized because of the Chinese coronavirus in Maryland are unvaccinated.
"Those of you who refuse to get vaccinated at this point are willfully and unnecessarily putting yourself and others at risk of hospitalization and death," he scolded, accusing them of threatening freedoms.
"You are the ones threatening the freedoms of all the rest of us — the freedom not to wear masks, to keep our businesses open, and to get our kids back in school," he said.
"And tragically, it may be only a matter of time until you do get COVID-19," he warned.
"We do not want any Marylanders or any more Americans to become one of these preventable stories, so please just get the damn vaccine," he added – READ MORE