(FREE) PAINE IN THE MORNING: 10 things you need to know this Friday – August 6, 2021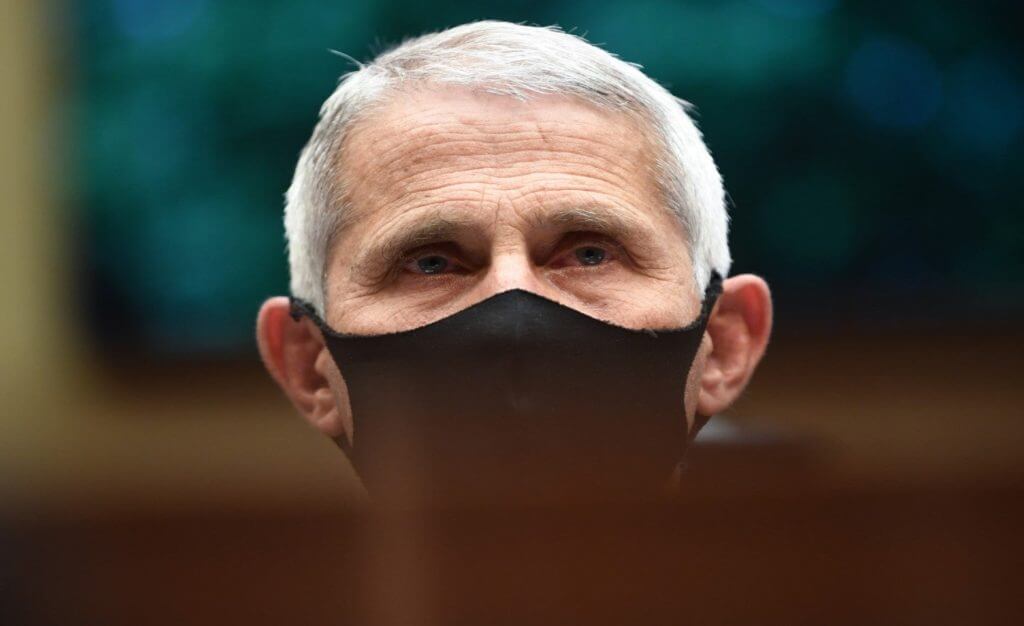 There is also a full, ad-free video podcast of this broadcast available to Paine.TV members HERE.
Learn more about joining our community HERE.
---
'A Variant Worse Than Delta': Fauci Dials Fear To 11 As Emerging 'Lambda' Strain Appears More Resistant To Vaccine – Dr. Anthony Fauci, the country's top infectious disease specialist who funded controversial coronavirus research in Wuhan, China – and is now managing the coronavirus pandemic response for the US government, says the country could be "in trouble" unless everyone who hasn't been vaccinated gets the jab.
"What we're seeing, because of this increase in transmissibility, and because we have about 93 million people in this country who are eligible to get vaccinated who don't get vaccinated — that you have a significant pool of vulnerable people," said Fauci, who added that delta variant cases are rising in a "very steep fashion" and may hit 200,000 cases per day. – READ MORE
---
L.A. Dems Introduce Motion To Require Proof Of Vaccination To Enter Retail Stores, Dine Inside Restaurants – Elected city officials in Los Angeles introduced a motion on Wednesday that would mandate eligible individuals provide evidence of a COVID-19 vaccination in order to enter certain indoor businesses, including restaurants, health clubs, and retail establishments.
The proposal was put forth by City Council President Nury Martinez and Councilmember Mitch O'Farrell, both Democrats. The move comes a day after New York City unveiled a new program to implement similar restrictions meant to pressure residents into getting vaccinated. – READ MORE
---
NJ Gov. Murphy Lashes out at anti-vaccination protesters: "You are the ultimate knuckleheads" – New Jersey Gov. Phil Murphy lashed out at anti-vaccination protesters during a speech announcing the state's extension of the eviction moratorium.
"You've lost your minds. You are the ultimate knuckleheads. And because of what you are saying and standing for, people are losing their life," Murphy said to a crowd of anti-vaccination protesters attempting to interrupt the event. – READ MORE
---
Maryland Governor on the Unvaccinated: 'Threatening the Freedoms of All the Rest of Us' – Maryland Gov. Larry Hogan (R) is accusing people who are not vaccinated against COVID-19 of "threatening the freedoms of all the rest of us."
During a briefing Thursday, Hogan announced Maryland state employees who work in congregate settings would be required to provide proof of vaccination against the virus effective September 1, as WBAL-TV reports. – READ MORE
---
Vaccines for Kids Likely to Get Green Light in Upcoming School Year: Surgeon General –U.S. Surgeon General Dr. Vivek Murthy has said he believes it's likely that a COVID-19 vaccine for children under 12 will be given emergency use authorization during the next school year. – READ MORE
---
Bill de Blasio: 'We're Looking Forward' to Vaccinating Kids 'at a Younger Age' – New York City Mayor Bill de Blasio (D) explained that the city's vaccine passport program will not apply to children who are too young to receive the vaccine but added that they are "looking forward to the point where kids can get vaccinated at a younger age," which he predicted will happen in the next couple of months.
"It's time to take a different strategic approach, and that means the right kind of mandates. And the Key to NYC Pass to me is exactly the right kind of mandate," de Blasio said, touting the city's vaccine passport program which forces private businesses to discriminate against unvaccinated individuals. – READ MORE
---
Report: Gretchen Whitmer's Taxpayer-Funded Vaccine Raffle Gimmick 'Fails' – An analysis conducted by the Center Square of Michigan Gov. Gretchen Whitmer's (D) coronavirus vaccine raffle gimmick is that it was a failure.
Whitmer attempted to copy Ohio, which also incentivized the vaccinated by making them eligible to receive one of several major cash prizes. – READ MORE
---
Moderna: Booster Shot 'Will Likely Be Necessary Prior to the Winter Season' – Moderna said on Thursday a third shot of its two-dose vaccine for the Chinese coronavirus will "likely be necessary" prior to winter — news that follows discussions of ongoing coronavirus booster shots similar to an annual flu shot.
Moderna announced additional data on its vaccine on Thursday, revealing it is maintaining a 93 percent efficacy six months after the last dose of the shot. – READ MORE
---
Baylor Professor Urges Criticisms of Fauci and Other Scientists Prosecuted as Hate Crimes – A professor of pediatrics and molecular virology at Baylor College of Medicine is urging that criticisms of Dr. Anthony Fauci and other government scientists be prosecuted as hate crimes.
In a July 28 paper in PLOS Biology titled "Mounting antiscience aggression in the United States," Peter Hotez writes that a "band of ultraconservative members of the US Congress and other public officials with far-right leanings are waging organized and seemingly well-coordinated attacks against prominent US biological scientists." – READ MORE
---
Bill Gates Says Relationship With Jeffrey Epstein Was a 'Huge Mistake' – Microsoft co-founder Bill Gates on Wednesday addressed his relationship with Jeffrey Epstein as a "huge mistake." – READ MORE
---
YOUR CAR IS SPYING ON YOU, AND A CBP CONTRACT SHOWS THE RISKS – U.S. CUSTOMS AND BORDER PROTECTION purchased technology that vacuums up reams of personal information stored inside cars, according to a federal contract reviewed by The Intercept, illustrating the serious risks in connecting your vehicle and your smartphone.
The contract, shared with The Intercept by Latinx advocacy organization Mijente, shows that CBP paid Swedish data extraction firm MSAB $456,073 for a bundle of hardware including five iVe "vehicle forensics kits" manufactured by Berla, an American company. A related document indicates that CBP believed the kit would be "critical in CBP investigations as it can provide evidence [not only] regarding the vehicle's use, but also information obtained through mobile devices paired with the infotainment system." The document went on to say that iVe was the only tool available for purchase that could tap into such systems. – READ MORE