'It's A Revolution Now': Iran Regime Murdering Scores Of Protesters: Reports Say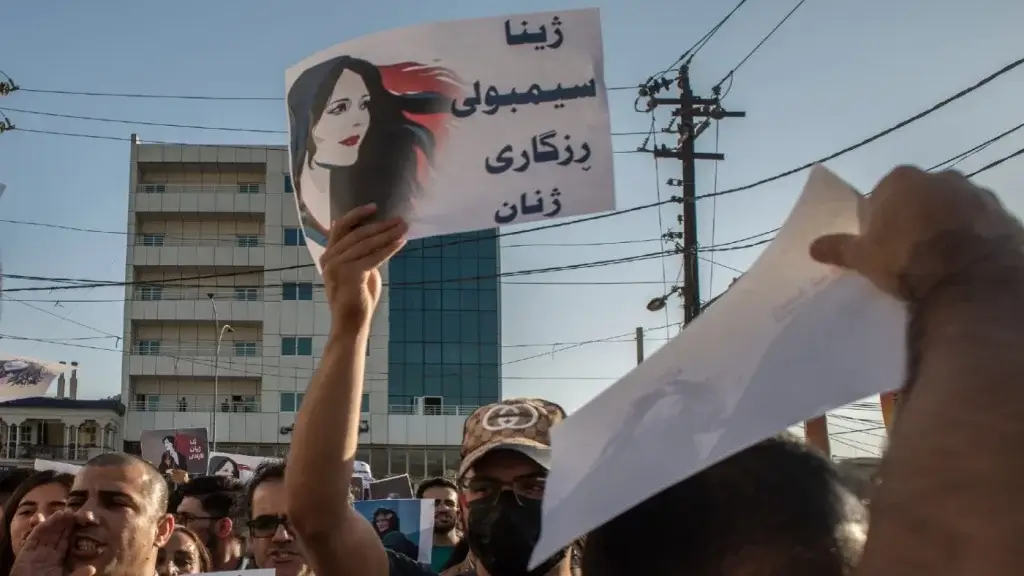 \Various reports indicate that scores of Iranians have been killed because of the despotic theocratic Iranian regime's crackdown on protests surging around their country.
Protests have mounted after the death of 22-year-old Mahsa Amini, who died in custody on September 16 after Iranian morality police detained her because her hijab was not tight enough.
The Iran Human Rights Group reported 92 people have been killed, 41 just on Friday. Iran's semi-official Fars news agency admitted last week that "around 60" people had died while Amnesty International stated it had confirmed 53 deaths, including five women and at least five children.
The additional 41 deaths reported by IHR followed accusations that a Shiite police chief in the port city of Chabahar had raped a 15-year-old girl of the Baluch Sunni minority.
On Sunday, protesters targeted the headquarters of Kayhan, Iran's daily newspaper, whose director is appointed by Iran supreme leader Ayatollah Ali Khamenei, The Daily Mail reported. – READ MORE