(FREE) PAINE IN THE MORNING: What you need to know this Tuesday – October 4, 2022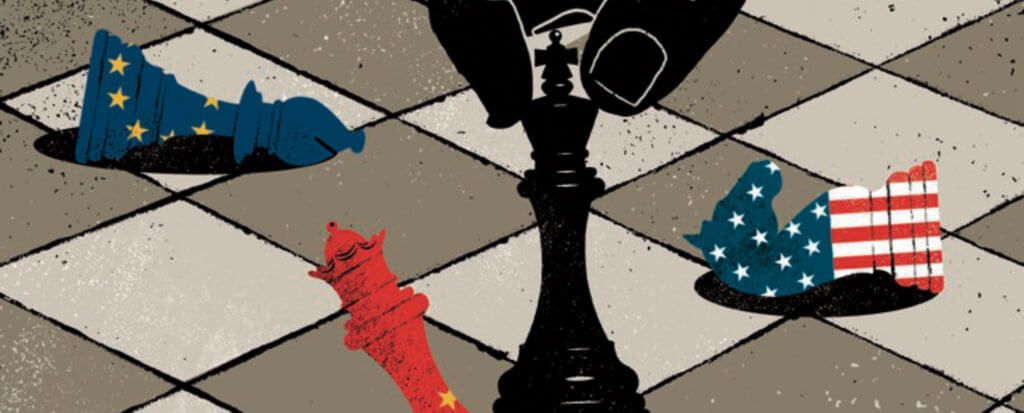 Here's what you need to know today, Tuesday – October 4, 2022.
There is also a full, ad-free video podcast of this broadcast available to Paine.TV members HERE.
Learn more about joining our community HERE.
---
They 'Own the Science,' and They Want to Control How You Access Information About It – We all know that Big Tech is rotten and companies like Alphabet and Meta control search results. We all know that the World Economic Forum is rotten. Naturally, an incestuous union between the two would result in a mutant child that would rival anything from the fever dreams of the most creative science fiction and fantasy authors. And that is what we are about to see to ensure that we get a dystopian future, good and hard.
The United Nation's Undersecretary for Communications Melissa Fleming was at a meeting of the World Economic Forum's anti-disinformation panel last week (cue the laugh track). Along with the UN, representatives from CNN and Brown University were also in attendance for the "Tackling Disinformation" panel. Yeah. CNN at a disinformation panel. Sounds legit. I guess if you are going into the disinformation business, you can always use some pro tips. – READ MORE
---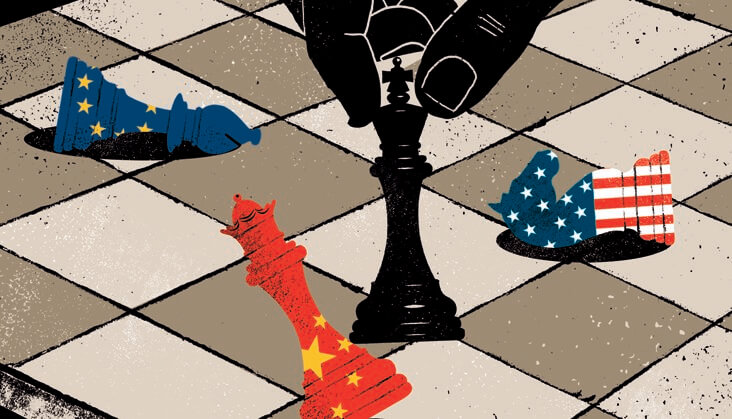 WEF Mafioso Threatens Climate Annihilation, Demands $2 Trillion as Protection Money – WEF transhumanist Yuval Noah Harari – who recently declared that the techno-hell he's constructing doesn't need "the vast majority of the population" – has returned to demand that the serfs offer more tribute to their overlords for "climate change."
CNN news actor Bill Weir, who facilitates the discussion, gets things started by sycophantically slobbering all over Harari in his introduction, fawning over his supposed genius. – READ MORE
---
"The Train Crash Scenario": California EV Mandates Will Further Stress An Already Exhausted Electric Grid – So apparently the idea of EVs providing a problem-free and pollution-free utopia where everybody lives in total harmony and there are no problems isn't quite the reality of the situation.
The reality in California, as the Wall Street Journal wrote about this week, is actually that EV charging is putting stress onto an aging grid and forcing the state to think about ways to generate more power. – READ MORE
---
Major Investment Bank Could Soon Be The Next Lehman Brothers, Some On Wall Street Worry – Markets are worried that Swiss investment bank Credit Suisse is poised for bankruptcy.
Share prices for the company fell by more than 12% on Swiss exchanges Monday, placing the firm at a valuation of less than $10 billion, according to a report from Bloomberg. Stock for Credit Suisse, which carries out asset management and investment banking services for clients across the globe, had already fallen more than 50% since the beginning of 2022. – READ MORE
---
Ocean Shippers Reveal Major Sign That The Global Economy Is In Dire Straits – Ocean logistics companies are canceling orders amid declines in worldwide consumer demand, according to a Monday report from CNBC.
As the world's leading economies battle inflation, supply chain crises, and geopolitical tensions from the Russian invasion of Ukraine, logistics managers told CNBC that they are seeing 20% declines in ocean freight orders — a reality arising from uncertain consumer demand outlooks and the accumulation of existing inventory. – READ MORE
---
'It's A Revolution Now': Iran Regime Murdering Scores Of Protesters: Reports Say – Various reports indicate that scores of Iranians have been killed because of the despotic theocratic Iranian regime's crackdown on protests surging around their country.
Protests have mounted after the death of 22-year-old Mahsa Amini, who died in custody on September 16 after Iranian morality police detained her because her hijab was not tight enough. – READ MORE
---
Shocking Letter Reveals UK Blackout Fear As NatGas Supplies Could Be Cut In "Emergency" – A letter from Ofgem, the UK's power regulator, warned about the "significant risk" of a natural gas shortage this winter because of disruptions to energy markets following the war in Ukraine and undersupply of Europe.
Bloomberg Opinion's Javier Blas tweeted a photograph of the letter focusing on technical changes in the UK electricity market. Blas highlighted the critical parts of the letter in the "background" section that detailed a dark and cold winter for the UK could be just ahead. – READ MORE
---
The 70 Seconds That Shook The World – On March 16, 2020, following a long weekend of negotiations and deals about the coronavirus, Donald Trump, Deborah Birx, and Anthony Fauci spoke at a White House press conference for the first time about nationwide lockdowns.
They handed out a sheet of paper – it mostly consisted of conventional health advice – that said in tiny print: "bars, restaurants, food courts, gyms, and other indoor and outdoor venues where groups of people congregate should be closed." – READ MORE
---
Whitehead: All The Ways In Which Our Rights Have Been Usurped – It's easy to become discouraged about the state of our nation.
We're drowning under the weight of too much debt, too many wars, too much power in the hands of a centralized government, too many militarized police, too many laws, too many lobbyists, and generally too much bad news. – READ MORE
---