Inflation For Businesses Reaches 7.8%, The Highest Level Ever Recorded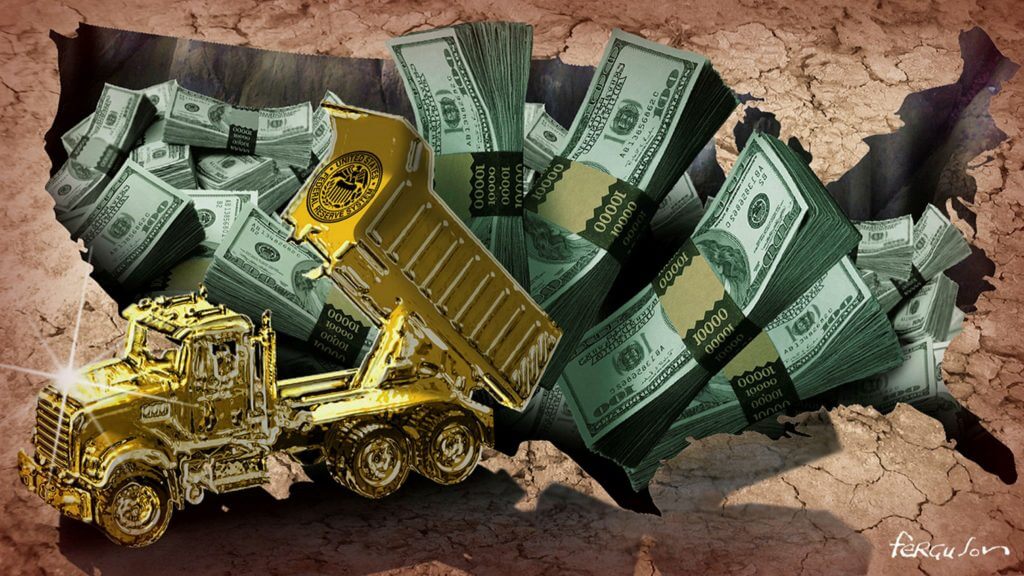 Inflation for businesses reached a year-over-year rate of 7.8% in July — the highest level ever recorded.
On Thursday morning, the Bureau of Labor Statistics showed that the Producer Price Index — which tracks changes in input prices for businesses and other domestic producers — increased by 1.0% during the month of July alone.
According to the agency:
Nearly three-fourths of the July increase in the final demand index can be traced to a 1.1-percent advance in prices for final demand services. The index for final demand goods rose 0.6 percent. 

The index for final demand services rose 1.1 percent in July, the largest  one-month increase since data were first calculated in December 2009. Nearly half of the broad-based advance in July is attributable to margins for final demand trade services, which jumped 1.7 percent… Prices for final demand services less trade, transportation, and warehousing and for final demand transportation and warehousing services also moved higher, 0.6 percent and 2.7 percent, respectively.
The rise in transportation expenses matches the newest data for the Bureau of Labor Statistics' Consumer Price Index, which was released on Wednesday. Over the past year, prices for used vehicles have increased by 41.7%; meanwhile, gasoline and fuel oil saw respective price hikes of 41.8% and 39.1%.
The year-over-year 7.8% rate marks the eighth consecutive month of increase for the Producer Price Index. In December, January, February, March, April, May, and June, the Producer Price Index reached annual rates of 0.8%, 1.6%, 3.0%, 4.1%, 6.2%, 6.6%, and 7.3%, respectively. – READ MORE