House Democrats' Housing Bill Includes a $20 Billion Bailout of Federal Flood Insurance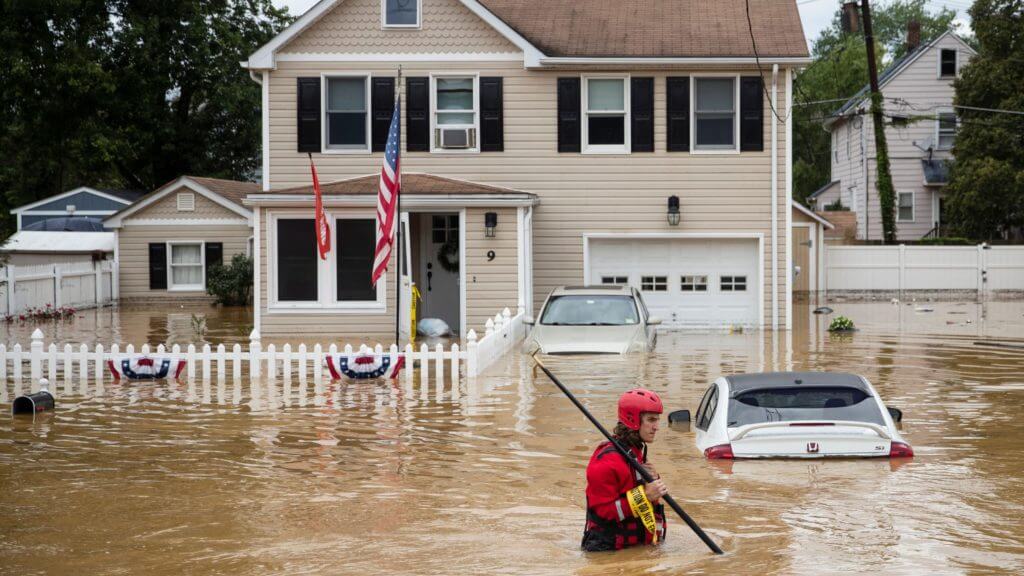 A bill intended to make America's housing stock more climate-resilient also includes a big effective subsidy for the properties most exposed to the risks of climate change.
House Democrats' new housing bill devotes billions of dollars in new funding to making America's housing greener and more climate-resilient. It also spends much more money bailing out coastal homeowners most exposed to the rising sea levels caused by climate change.
Tucked away in the 135-page, $330 billion dollar legislation released by the House's Financial Services Committee yesterday is a provision that would wipe away all the debt the Federal Emergency Management Agency (FEMA) owes to the U.S. Treasury to cover the losses from its National Flood Insurance Program (NFIP). That amounts to $20.5 billion in debt forgiveness.
NFIP, created back in the 1960s, offers low-cost insurance to homeowners in flood-prone communities. Because the premiums paid by homeowners don't cover actual flood risks to their properties, the program has continually had to borrow from the Treasury to cover its losses.
The gap between what the program collects in premiums and what it's had to pay out to policyholders has increased markedly in recent years thanks to more intense coastal development (which is effectively being subsidized by the NFIP) and more frequent flooding. – READ MORE