Hawaii Has Blizzard Warnings While the Continental U.S. Has None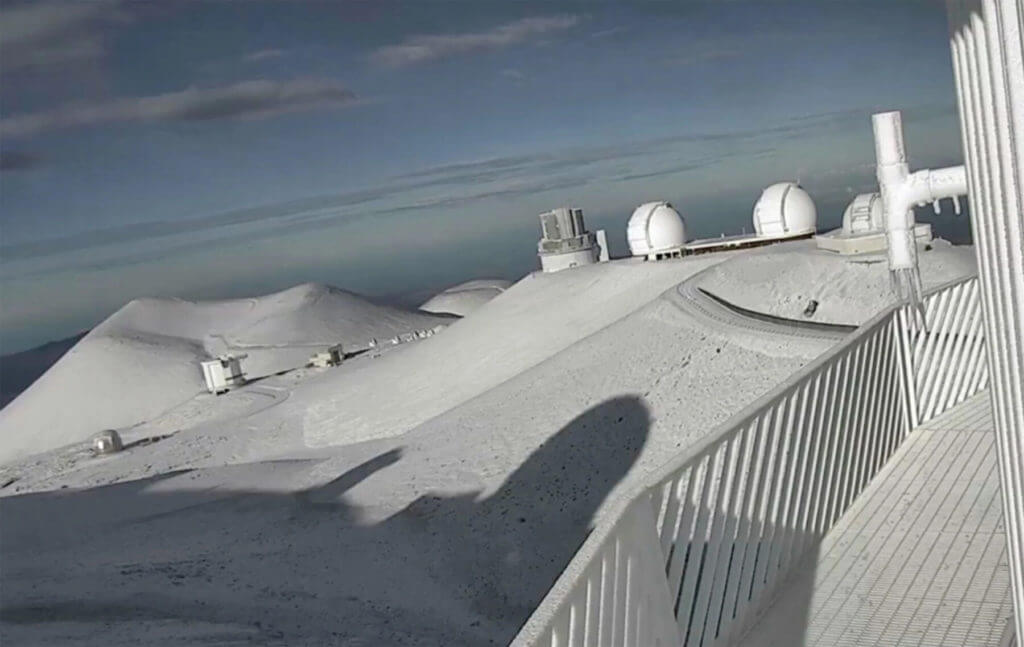 If you're already dreaming of a white Christmas, there are only two states where you can see blizzard-level snow: Alaska and Hawaii. Yes, Hawaii.
While the continental United States is in a snow deficit so far this season, Hawaii is bracing for blizzard conditions on its highest volcano peaks, Mauna Loa and Mauna Kea.
If your weekend plans include a trip to Hawaii, chances are you'll see loads of rain, but the highest elevations are in for as much as a foot of snow and 100 mph winds.
Axios reports that Hawaii is no stranger to snow:
Snow is common at the highest elevations of the Big Island, and the Weather Service issues winter storm and blizzard warnings for higher elevations due to the presence of scientists who work there studying space, the atmosphere and other fields, per Axios' Andrew Freedman.