(FREE) PAINE IN THE MORNING: What you need to know this Wednesday – March 1, 2023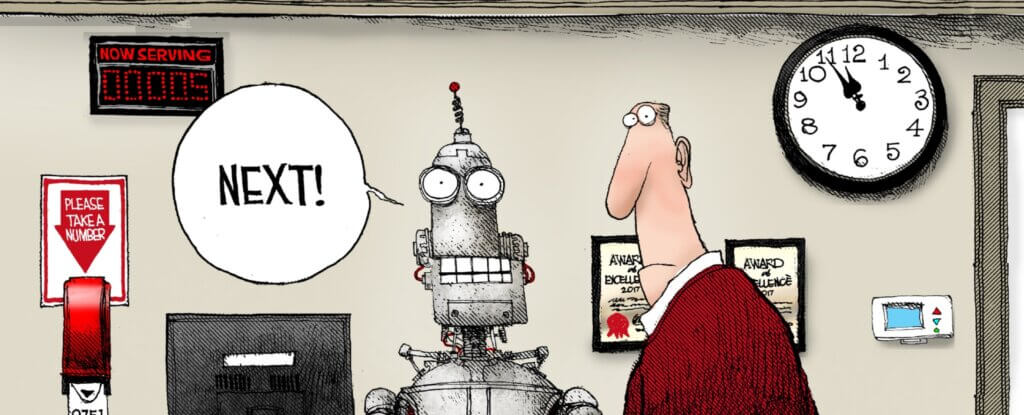 Here's what you need to know today, Wednesday – March 1, 2023.
There is also a full, ad-free video podcast of this broadcast available to Paine.TV members HERE.
Learn more about joining our community HERE.
---
Executives Plan to Use AI ChatGPT for Tasks Instead of Hiring Humans – According to a recent report, some companies have begun replacing employees with the woke AI tool ChatGPT developed by OpenAI. About half of surveyed executives at companies already using the AI chatbot say they are using the technology in place of human workers for some tasks.
Fortune reports that earlier this month, the job advice platform ResumeBuilder.com surveyed 1,000 business leaders who use or plan to use the extremely left-leaning AI ChatGPT developed by OpenAI. The survey found that nearly half of the companies have implemented the chatbot, and approximately half that implemented it said they have already used it to replace workers at their companies. – READ MORE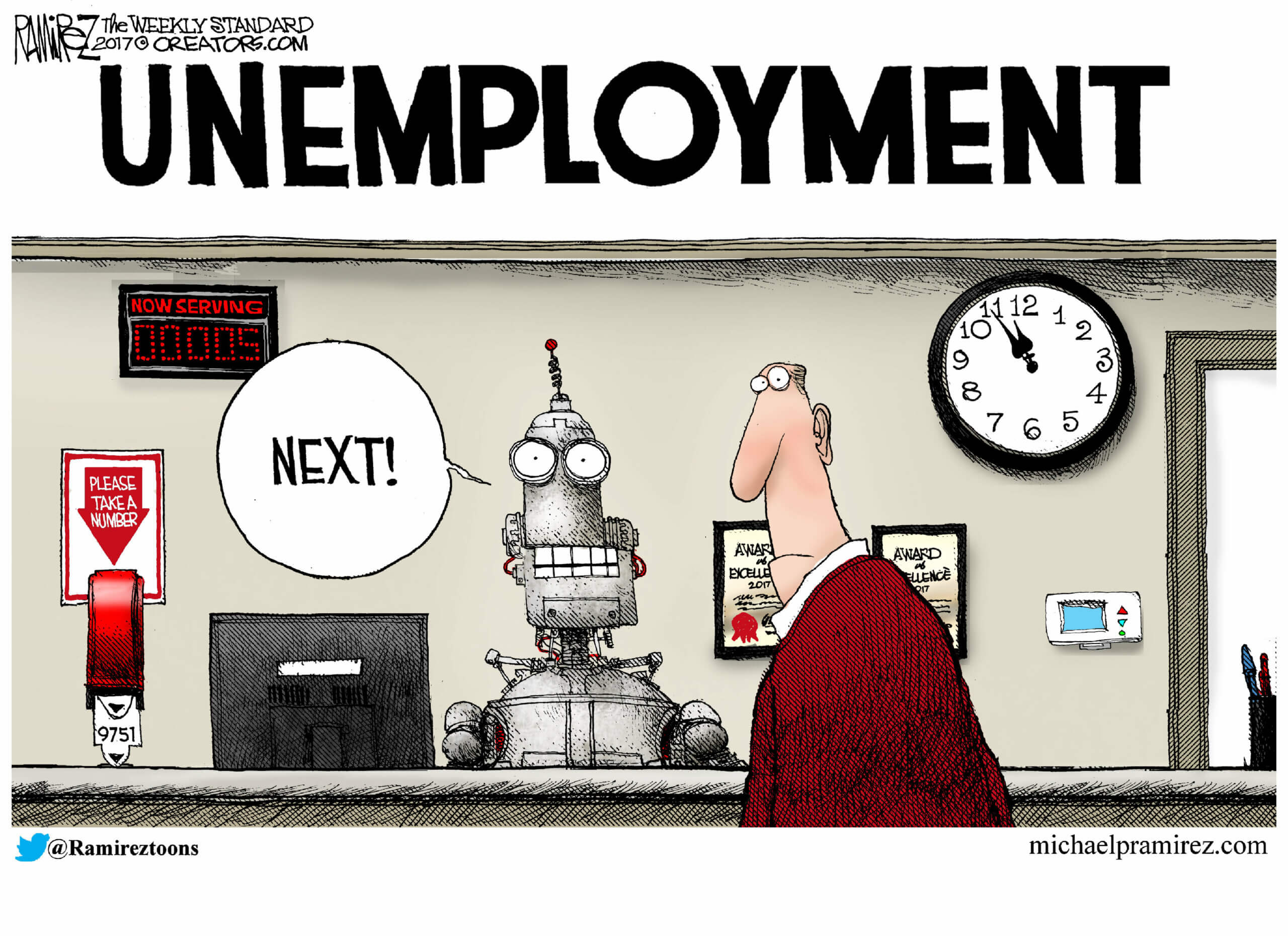 ---
If It Ain't Woke, Fix It: Biden Wants to Reprogram Artificial Intelligence to 'Advance Equity' –  President Joe Biden issued an executive order last week reiterating his administration's efforts to "continuously embed equity into all aspects of Federal decision-making." Among other things, the order commanded federal bureaucrats to ensure that artificial intelligence (AI) systems are programmed to comply with his woke agenda.
"When designing, developing, acquiring, and using artificial intelligence and automated systems in the Federal Government, agencies shall do so, consistent with applicable law, in a manner that advances equity," Biden's order states. It also instructs federal agencies to "ensure that their respective civil rights offices are consulted" on any decisions regarding the use of artificial intelligence in order to "root out bias" and combat "algorithmic discrimination." – READ MORE
---
My Socialist Hell: Remembering the Time Venezuela's Socialists Made Eggs Disappear – Americans' recent woes with eggs, and inflation generally, have affected close friends, acquaintances, and strangers alike — and they are something I, as a Venezuelan, am all too familiar with.
Inflation in socialist Venezuela has been a constant for decades, and uncertainty regarding what basic needs we can access has persisted under dictator Nicolás Maduro. Like many such needs, eggs are a luxury here today. A few years ago, however, even finding eggs in stores became an odyssey after Maduro criminalized profiting from producing them. – READ MORE
---
John Fetterman's Staff Releases New Statement on His Health, No Update on Wife After She Fled Country – Democratic Sen. John Fetterman of Pennsylvania remains in Walter Reed National Military Medical Center, according to an update from his office.
Fetterman, 53, suffered a stroke in May. He went on to win the election to the Senate in November. – READ MORE
---
Biden Admin Proposes To Block Half Of Current Gas Range Models – An efficiency proposal by the Department of Energy (DOE) would block half of current gas cooking appliances from the U.S. market, an analysis by the federal agency shows.
The DOE proposed a maximum annual gas consumption of 1,204 thousand British thermal units (kBtu), also known as the EL 2 standard, for all gas cooking tops. If that rule is finalized, only half of those appliances that are currently on the market would be able to meet the new standard. – READ MORE
---
Not So Clean After All: Biden's Favorite Electric Truck Gets Metal From Refinery That's Killing People, Report Says –  Ford's electric F-150—a vehicle President Joe Biden gushed over during a test drive at a Ford factory last year—gets its metal from a refinery that locals say is killing them, according to a new report.
Ford sources aluminum for its all-new electric pickup from a Brazilian refinery that's facing a class-action lawsuit for sickening thousands of nearby residents, Bloomberg reported Sunday. The refinery, the suit says, is giving locals fatal cases of cancer, neurological dysfunction, and birth defects. One woman who lives near the plant told Bloomberg that she and seven others in her family now have cancer, while her grandson's organs broke through his skin at birth. "Every single day we die a little bit," the woman said. – READ MORE
---
After Bashing Natural Gas, Oregon Gov. Installs $300K Natural Gas Generator at Mansion – In the latest example of leftist elites making rules for thee and not for me, Oregon Gov. Tina Kotek, who campaigned on her goal to restrict natural gas use for Oregonians, is reportedly having a $300,000+ natural gas generator installed at the gubernatorial mansion.
Just as Bill Gates isn't going to switch to a diet of grasshoppers and climate alarmists travel the world in polluting private jets, Oregon's Democrat governor evidently believes natural gas restrictions are only for peon ordinary citizens, not for special politicians like her (though she's happy for citizens to pay for her mansion improvements). The Post Millennial reported Feb. 27 that Kotek is having a dual natural gas and propane backup generator installed at the official governor's mansion, Mahonia Hall. Yet, while campaigning for governor, Kotek "stressed the importance of making it easier for Oregonians to buy and charge electric vehicles" and claimed that reducing natural gas use would be a focus for her, The Post Millennial said. – READ MORE
---
How Biden's 'Green Energy Economy' is Benefiting Left-Wing Billionaires – President Joe Biden's taxpayer-funded push to build a "clean energy economy" is benefiting the left's most prominent billionaire megadonors, including Bill Gates and Laurene Powell Jobs, a Washington Free Beacon analysis found.
Biden's Energy Department has in the last two months announced nearly $3 billion in loans to two electric battery companies, Redwood Materials and Ioneer, which are backed by seed funding from Gates, Jobs, and other left-wing billionaires. Now those billionaires, who have poured millions into the effort to win Democrats power in Washington, are likely set to see a handsome profit from their initial investment. Ioneer, for example, won a $700 million loan from Biden and saw its stock price increase by 33 percent after the announcement. – READ MORE
---
Biden EPA won't test for chemical compounds after toxic train derailment – The Environmental Protection Agency (EPA) will not test for dioxins as part of their work monitoring an eastern Ohio town after a train carrying hazardous chemicals derailed and cast a large chemical plume into the air, WKBN reported.
A Norfolk Southern train carrying chemicals including vinyl chloride derailed on Feb. 3 in East Palestine, Ohio, and a controlled burn was conducted on Feb. 6 to prevent an explosion which released the chemicals into the air and water. EPA Region 5 administrator Debra Shore said Monday that the agency would not test for dioxins, which are groups of toxic chemical compounds, at the current time, according to WKBN. – READ MORE
---
'Chemical Bronchitis'? East Palestine Residents Experiencing Painful Breathing, Rashes, Weakness – Residents of East Palestine, Ohio, are experiencing unusual symptoms — which one healthcare worker called "chemical bronchitis" — following a train derailment earlier this month, which spewed toxic chemicals into the environment.
Local healthcare workers are seeing an influx of people from the East Palestine area that are complaining they don't feel well, according to a report by WKBN. – READ MORE
---
The Deck Is Stacked Against Americans Who Try To Sue Government Officials –Our nation's judicial system has its share of problems and injustices, but an independent judiciary remains one of the crowning achievements of our relatively free society. Authoritarian countries have judicial systems, but citizens in those benighted places lack due process because they are playing a game with house rules. And the house always wins.
Yet the federal government and states operate a series of quasi-judicial systems that function like a rigged card game. The stakes are high, but the player doesn't have a chance. I'm referring to the way that powerful state and federal regulatory agencies enforce Byzantine codes through an administrative process that has many trappings of the traditional court system. – READ MORE
---
Leaked FBI Memos Expose Sexual Misconduct, Drunk Driving, Property Theft And More – Internal FBI disciplinary files dating back to 2017 reveal that 'scores' of FBI employees have been busted over the past five years engaging in various illegal and unethical conduct, including sexual misconduct, drunk driving, property theft, losing their service weapons, and assaulting a child, Just the News reports.
Rampant sexual misconduct included inappropriate affairs with felons in prison, as well as confidential sources and subordinate employees. And while sexual transgressions often resulted in firings, other things such as drunk driving and offenses related to lost weapons did not. – READ MORE