(FREE) PAINE IN THE MORNING: What you need to know this Monday – October 10, 2022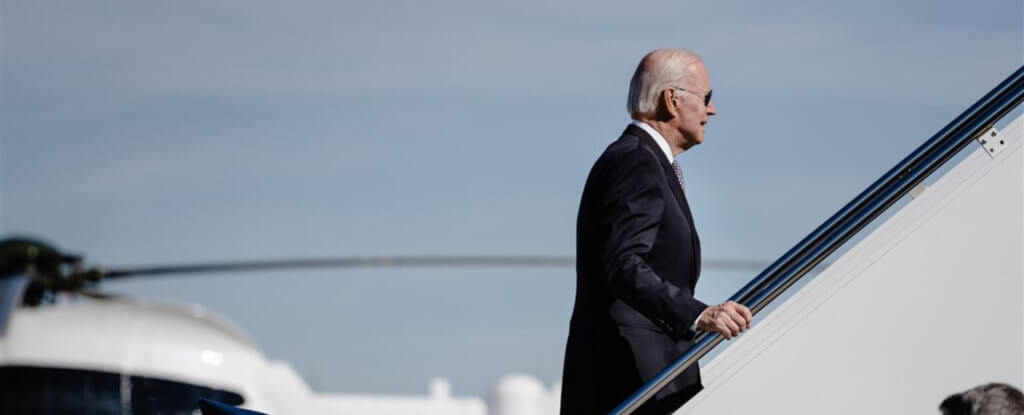 Here's what you need to know today, Monday – October 10, 2022.
There is also a full, ad-free video podcast of this broadcast available to Paine.TV members HERE.
Learn more about joining our community HERE.
---
Preparing for 'Armageddon'? Biden Admin Buys $290 Million in Radiation Sickness Drugs – The U.S. government this week bought $290 million in supplies of a drug designed to treat blood cell injuries following radiological and nuclear emergencies as part of what it said were long-standing efforts to prepare for potential health impacts from threats to national security.
The U.S. Department of Health and Human Services purchased the drug Nplate from Amgen Inc. – READ MORE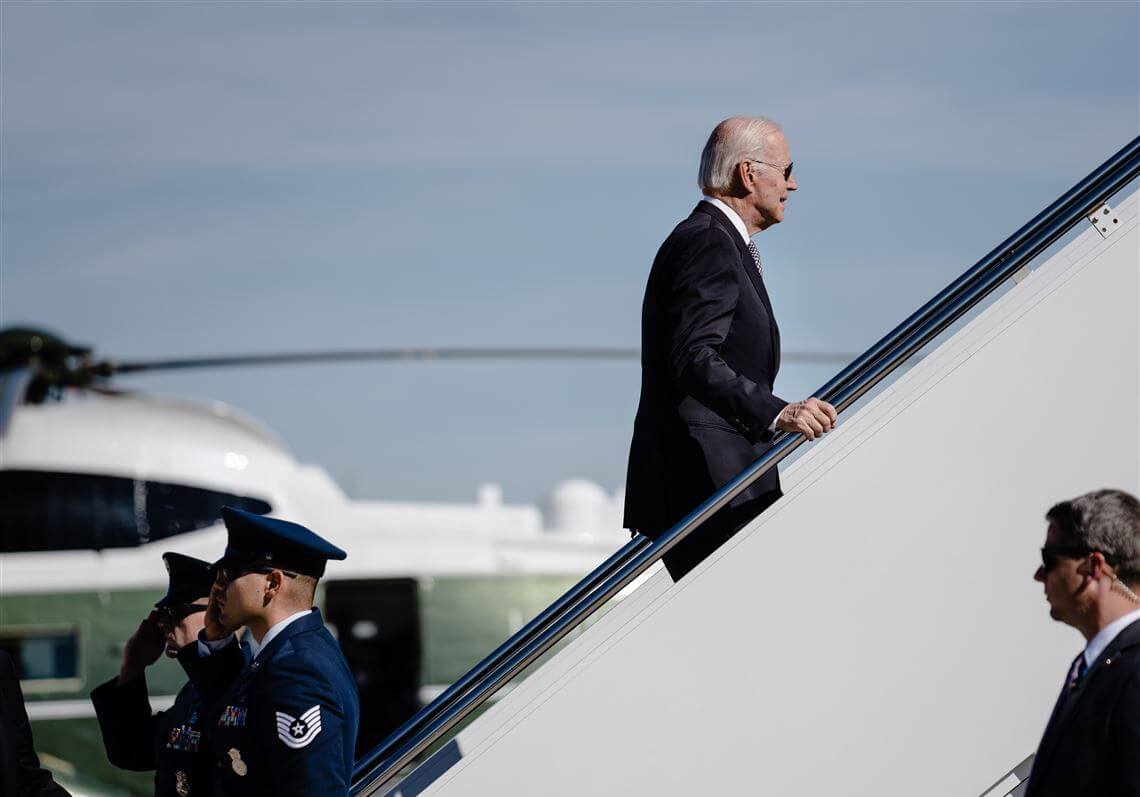 ---
Shunned Biden Flip-Flops On Dealing with 'Dictator' Maduro, Offers Venezuela Deal For Crude Production Hike – Having been shunned by the Saudis (who are now "colluding with Russia to hurt low income countries" according to a White House spokesman this morning on CNBC), President Biden has lurched all the way to negotiating with another "dictator".
The Wall Street Journal reported Wednesday that the Biden administration proposed a deal that will ease sanctions on Venezuela, allowing Chevron to pump oil in the country after OPEC+ unveiled its largest production cut since COVID (despite Biden's begging). – READ MORE
---
Hundreds Of Thousands Of Americans Sought Medical Care After COVID-19 Vaccination: CDC Data –Hundreds of thousands of Americans sought medical care after getting a COVID-19 vaccine, according to Centers for Disease Control and Prevention (CDC) data released on Oct. 3.
Some 782,900 people reported seeking medical attention, emergency room care, and/or hospitalization following COVID-19 vaccination. Another 2.5 million people reported needing to miss school, work, or other normal activities as a result of a health event after getting a COVID-19 vaccine. – READ MORE
---
CDC: Record Number Of Children Hospitalized With Weakened Immune Systems – Official data suggests that more children and young adults than ever have been hospitalized with colds and respiratory issues, according to the Daily Mail, which notes that "experts have repeatedly warned lockdowns and measures used to contain Covid like face masks also suppressed the spread of germs which are crucial for building a strong immune system in children."
According to a retrospective report by the Centers for Disease Control (CDC), levels of common cold viruses hit their highest level among non-adults in August 2021 – when levels had been much lower in previous years during the same month. – READ MORE
---
Florida Surgeon General Issues Warning For mRNA Coronavirus Vaccines: 'FL Will Not Be Silent On The Truth' – Florida Surgeon General Joseph A. Ladapo, MD, PhD, said in a statement Friday afternoon that the state now recommends against giving men ages 18 to 39 mRNA coronavirus vaccines, citing a heightened risk of cardiac-related death.
The statement from Ladapo comes at the conclusion of an analysis conducted by the Florida Department of Health that was carried out using a self-controlled case series, a technique used to evaluate vaccine safety, the state said. – READ MORE
---
Biden Admin Wanted To Embed 'Trusted Covid Messenger' On Joe Rogan, Barstool Sports – The Biden administration attempted to place a "trusted messenger" on the Joe Rogan podcast and Barstool Sports to push Covid-19 jabs, according to records obtained by Judicial Watch.
Contained within 249 pages of records obtained from the Department of Health and Human Services (HHS) – because they had to sue the to obtain them – is evidence of a massive public education campaign plan dated April 19 to May 31, 2001, which laid out the agency's plans to push the vaccine through various media outlets. – READ MORE
---
Report: Democrat Operatives Use Fake Local News Sites Targeting Midterm Swing States – Democrat operatives are reportedly using seemingly local news outlets to push articles favoring their party as the midterm elections approach.
Approximately 51 sites have emerged since 2021 with names such as the Milwaukee Metro Times, the Mecklenburg Herald, and the Tri-City Record, according to an Axios article published Thursday. – READ MORE
---
LinkedIn Billionaire Reid Hoffman's Dark Money Behind Clandestine 'Good Information Foundation'; Group Accused of Election Meddling – Two weeks ago, attorney and legal commentator Preston Moore posted a video saying he was offered (but did not accept) hundreds of dollars from a group to attack Donald Trump and "Trump Republicans." The group that solicited Moore is called the "Good Information Foundation," and presumably, if Moore is telling the truth, this is common practice for them.
Moore told Breitbart News, "They wanted me to use fear to manipulate people into voting blue, or into voting not Trump… And when they're giving examples of the things they wanted me to say — don't say 'Trump and his allies,' say 'Trump Republicans' — it became really clear that this was about putting out information… to impact midterms." – READ MORE
---
Biden admin recruits TikTok influencers to combat 'misinformation' – The Biden administration announced this week that it plans to utilize social media influencers to "combat scams and misinformation" about the new federal student loan debt relief program. The White House has repeatedly enlisted TikTok stars to push the administration's preferred messaging, including previous campaigns focused on vaccines and the invasion of Ukraine.
"The White House will engage directly with digital creators and influencers on social media platforms to help spread accurate information about the program and alerts concerning potential scams," the White House fact sheet read. – READ MORE
---
PayPal user agreement fining users up to $2,500 for promoting 'misinformation' was sent 'in error,' spox says – A new PayPal user agreement that threatens to fine users up to $2,500 if they use the service to "promote misinformation," was sent out "in error," a PayPal spokesperson tells FOX Business.
The updated PayPal Acceptable Use Policy effective Nov. 3 included an expansion of "prohibited activities," which includes the "ending, posting, or publication of messages, content, or materials that meet certain criteria." – READ MORE
---
FBI agents with guns drawn reportedly raid pro-life activist's home with his 'traumatized' children present – FBI agents conducted a raid of a pro-life activist's home in Tennessee on Wednesday, according to video recorded by his wife. At the time of the FBI raid, the pro-life activist was reportedly about to take his seven children to school.
Paul Vaughn is one of 11 pro-life activists charged with violations of the Freedom of Access to Clinic Entrances Act for engaging in a protest at an abortion clinic in March 2021. The Department of Justice accused the defendants of blocking access at the Carafem abortion clinic in Mount Juliet, Tennessee. – READ MORE
---
'It would destroy the economy': State divests from 'woke' BlackRock – Blasting BlackRock's promotion of green energy as an economy killer, Louisiana Treasurer John Schroder informed CEO Larry Fink that the state planned to liquidate the company's investments and divest nearly $800 million from its money market, mutual and exchange-traded funds.
"Your blatantly anti-fossil fuel policies would destroy Louisiana's economy," Schroder wrote to Fink in the letter first obtained by FOX Business. – READ MORE
---
CEO arrested just 1 day after NYT profiled his firm as the victim of an 'election denier' 'conspiracy theory' – Twenty-four hours after New York Times reporter Stuart Thompson attacked an "election denier" claim about an election software firm as a "conspiracy theory," he was forced to report on its CEO's arrest on suspicion of stealing data from poll workers and storing it in China.
On Monday, Thompson published a sympathetic portrayal of a Michigan election software company called Konnech and its CEO in an article with the title and subtitle, "How a Tiny Elections Company Became a Conspiracy Theory Target: Election deniers catapulted a Michigan firm with just 21 U.S. employees to the center of unfounded voter fraud claims, exposing it to vicious threats." – READ MORE
---
Whistleblowers reveal FBI's massive problem with sexual misconduct – Hundreds of FBI employees avoided discipline for sexual misconduct by retiring or resigning amid investigations from 2004 to 2020, according to Department of Justice records obtained by Republican Iowa Sen. Chuck Grassley.
Whistleblower documents revealed that 665 FBI employees, including 45 senior executives, left their jobs following investigations into alleged sexual misconduct before they could be disciplined, according to Grassley. Higher ranking officials were subjected to less severe penalties than other staff, according to the documents. – READ MORE
---