(FREE) PAINE IN THE MORNING: What you need to know this Tuesday – September 20, 2022
Here's what you need to know today, Tuesday – September 20, 2022.
There is also a full, ad-free video podcast of this broadcast available to Paine.TV members HERE.
Learn more about joining our community HERE.
---
Biden Declares The COVID Pandemic "Is Over" Despite Continued Use In Policies & Programs – About a year and a half too late to the game, Joe Biden finally admitted in a Sunday broadcast interview with 60 Minutes that the covid pandemic is over, stating:
"We still have a problem with COVID. We're still doing a lotta work on it. It's — but the pandemic is over. if you notice, no one's wearing masks. Everybody seems to be in pretty good shape. And so I think it's changing. And I think this is a perfect example of it."
Apparently, in the ever teetering mind of Joe Biden the prevalence of masks was a measure of the prevalence of covid. Of course, this all depends on where in the US or the world you have been living. In red states, masks have been gone for around two years with the majority of people not wearing them. And despite the predictions (and fantasies) of many on the political left, conservatives were not dropping dead in the streets; far from it. – READ MORE
---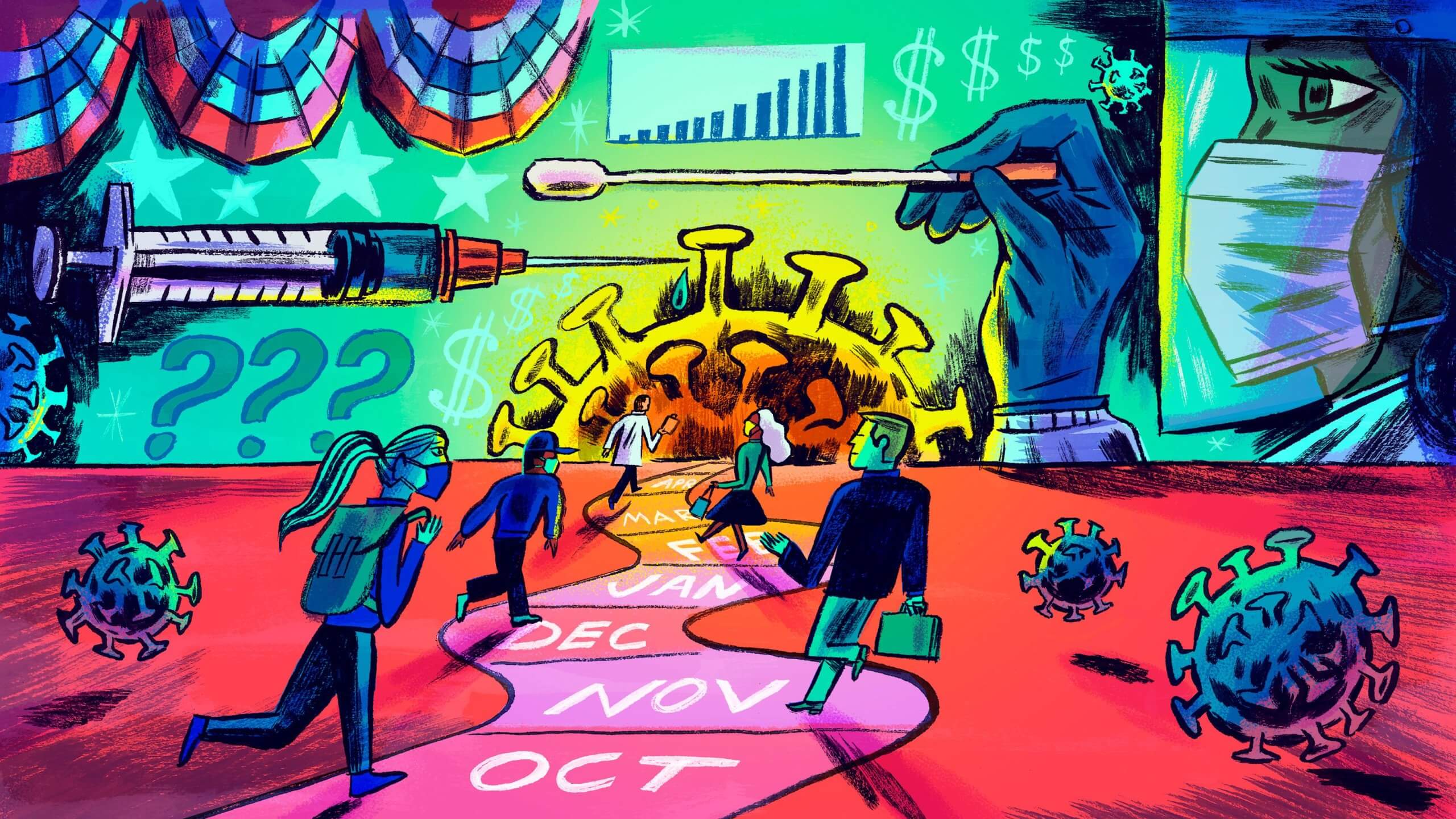 Hundreds more NYC teachers, aides fired for not complying with COVID-19 vaccine mandate: report – The New York City Department of Education has fired another 850 teachers and classroom aides for failing to comply with a COVID-19 vaccine mandate, according to the New York Post.
The latest firings bring the total to nearly 2,000 school employees fired for failing to comply with the education workers' vaccine mandate imposed by former NYC Mayor Bill de Blasio in 2021. – READ MORE
---
Biden says US troops would defend Taiwan; White House backtracks remarks –The White House walked back comments President Biden made about sending U.S. troops to defend Taiwan in the event of a Chinese invasion.
Biden made the remarks during a "60 Minutes" interview that aired Sunday.
Correspondent Scott Pelley asked the president if the US military would defend the democratic government of Taiwan should China take inspiration from Russia's invasion of Ukraine and attack the self-governed island. – READ MORE
---
Canary In The Tax-Mine? California Sees 11% Drop In Revenue – While California may be sitting on close to a $100 billion budget surplus, it's also sitting on an estimated $1.5 trillion in unfunded local and state pension liabilities – which will fall squarely on the shoulders of California taxpayers.
Compounding the situation is an 11% drop in personal income tax revenue than California expected this year, in what may be the new normal as we enter what may be a global recession. And let's not forget – the great migration out of California by residents and companies alike. A net 280,000 people left the state in 2021 for various reasons, which may be setting the state economy up for disaster. – READ MORE
---
The Energy Market's Next Crisis: Oil Tanker Shortages – In the new era of energy shortages, one aspect of the situation has tended to get overlooked: the transport of energy.
Demand for tankers has been on the rise since the European Union slapped sanctions on Russia in the spring, and this trend is only going to intensify in the coming months as the EU embargo on Russian oil and fuels enters into effect. – READ MORE
---
WEF Piece Lauds How "Billions" Across The World Complied With Lockdown Restrictions – An opinion piece published by the World Economic Forum lauds how "billions" of people complied with "restrictions" imposed as a result of lockdown, suggesting they would do the same under the guise of reducing carbon emissions.
The article is titled 'My Carbon': An approach for inclusive and sustainable cities' and was written by Mridul Kaushik, Mission Director, Smart Cities Mission, Ministry of Housing and Urban Affairs of India. – READ MORE
---
New Orleans is now America's murder capital – New Orleans is now the murder capital of America – surpassing St. Louis.
As of Sept. 11, New Orleans has had 205 murders thus far in 2022, according to the Metropolitan Crime Commission. With 52 homicides per 100,000 residents, New Orleans is the top U.S. city for murders, ahead of St. Louis with 45 homicides per 100,000 residents. The third worst city for murders is Baltimore with 40 homicides per 100,000, followed by Chicago with 17 homicides per 100,000 residents, according to Fox News. – READ MORE
---
Mayor blasts 'dangerous' Illinois law, saying it ends cash bail for kidnapping, armed robbery, second-degree murder — and bars cops from removing trespassers – A suburban Chicago mayor blasted a "dangerous" Illinois law set to take effect in 2023, saying it ends cash bail for kidnapping, armed robbery, and second-degree murder — among other offenses — and even bars police from removing trespassers from residences and businesses.
Keith Pekau, mayor of Orland Park — a village about an hour southwest of Chicago — has gone on record blasting the new Safety Accountability and Fairness Equity Today (SAFE-T) Act. – READ MORE
---
Organized Retail Crime Reaching "Crisis Scale" – The massive wave of retail thefts in the United States over the past two years have become a major challenge for both the retail industry and law enforcement.
Weakened law enforcement policies and lesser penalties for these criminal bandit gangs have hit a critical juncture, as crime in the United States has hit proportions not seen in three decades. – READ MORE
---
Violence In California Reaches "Epidemic" Levels As Our Society Rapidly Deteriorates All Around Us – I can't understand why anyone would still want to live in California. Yes, there are lots of high paying jobs and the weather is very nice, but crime is completely and utterly out of control. As you will see below, a new report that has just been issued is warning that violence in the state has now reached "epidemic" levels. The police are doing what they can to try to contain the violence, but at this point they are vastly outnumbered by the predators. Sadly, this is the end result of literally decades of cultural rot, and what is happening in California is going to happen to the rest of the nation if we do not take urgent action to turn things around. – READ MORE
---