Biden Declares The COVID Pandemic "Is Over" Despite Continued Use In Policies & Programs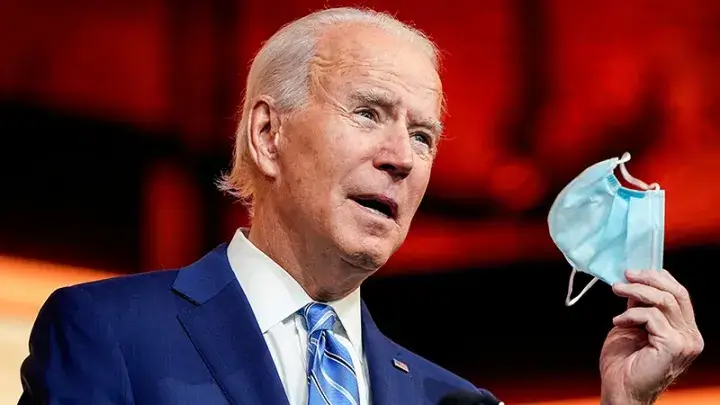 About a year and a half too late to the game, Joe Biden finally admitted in a Sunday broadcast interview with 60 Minutes that the covid pandemic is over, stating:
"We still have a problem with COVID. We're still doing a lotta work on it. It's — but the pandemic is over. if you notice, no one's wearing masks. Everybody seems to be in pretty good shape. And so I think it's changing. And I think this is a perfect example of it." 
Apparently, in the ever teetering mind of Joe Biden the prevalence of masks was a measure of the prevalence of covid.  Of course, this all depends on where in the US or the world you have been living.  In red states, masks have been gone for around two years with the majority of people not wearing them. And despite the predictions (and fantasies) of many on the political left, conservatives were not dropping dead in the streets; far from it.
In fact, red states that ended shutdowns and mandates well ahead of blue states enjoyed far superior economic recovery including superior job and business recovery numbers, and virtually no difference in terms of death and infection rates occurred.  In fact, studies now show that there was little to no positive effect made by the covid lockdowns and the usefulness of mask mandates is also in question.
Furthermore, infection and fatality rates for covid began to drop long before the covid mRNA vaccines were introduced widely to the public.  The facts and the science show that covid stopped being a major threat not long after it spread to the US.  The official median IFR (Infection Fatality Rate) according to dozens of peer reviewed studies stands at mere 0.23%.  Meaning, over 99.7% of the population is not under threat from covid. – READ MORE