(FREE) PAINE IN THE MORNING: What you need to know this Thursday – September 29, 2022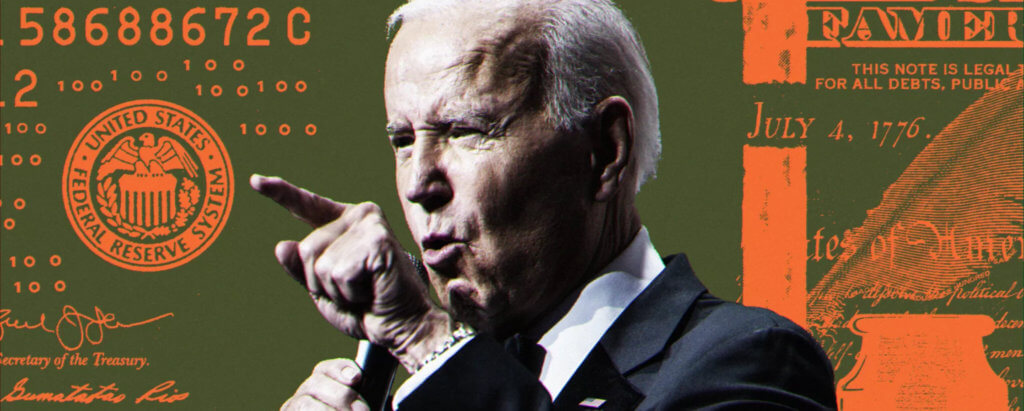 Here's what you need to know today, Thursday – September 29, 2022.
There is also a full, ad-free video podcast of this broadcast available to Paine.TV members HERE.
Learn more about joining our community HERE.
---
'Forever Unusable': 15 Things We Know About The Mysterious "Explosions" That Severely Damaged The Nord Stream 1 And 2 Pipelines – Something really strange just happened. On Monday, large underwater "explosions" were detected in the precise areas of the sea where the Nord Stream pipeline system is now leaking. In fact, the explosions were so large that they actually registered on the Richter scale. If someone wanted to purposely damage the Nord Stream 1 and Nord Stream 2 pipelines, very large explosions would be needed because those pipelines are extremely thick. So it appears that this was a deliberate act of sabotage, and that is what many European officials are now alleging. But if that is the case, who was behind it? – READ MORE
---
Federal Tax Collections Set To Rise $1 Trillion In A Single Year –  Federal tax collections are likely to reach a record high in the current fiscal year, rising as much as $1 trillion since the previous period.
According to an analysis from the Tax Foundation published last week, data released by the Congressional Budget Office indicate a 23% increase in tax collections between fiscal years 2021 and 2022, with the latter ending on September 30. The government is slated to collect roughly $5 trillion in nominal revenue — an increase from $4 trillion in fiscal year 2021, which was also a record amount. – READ MORE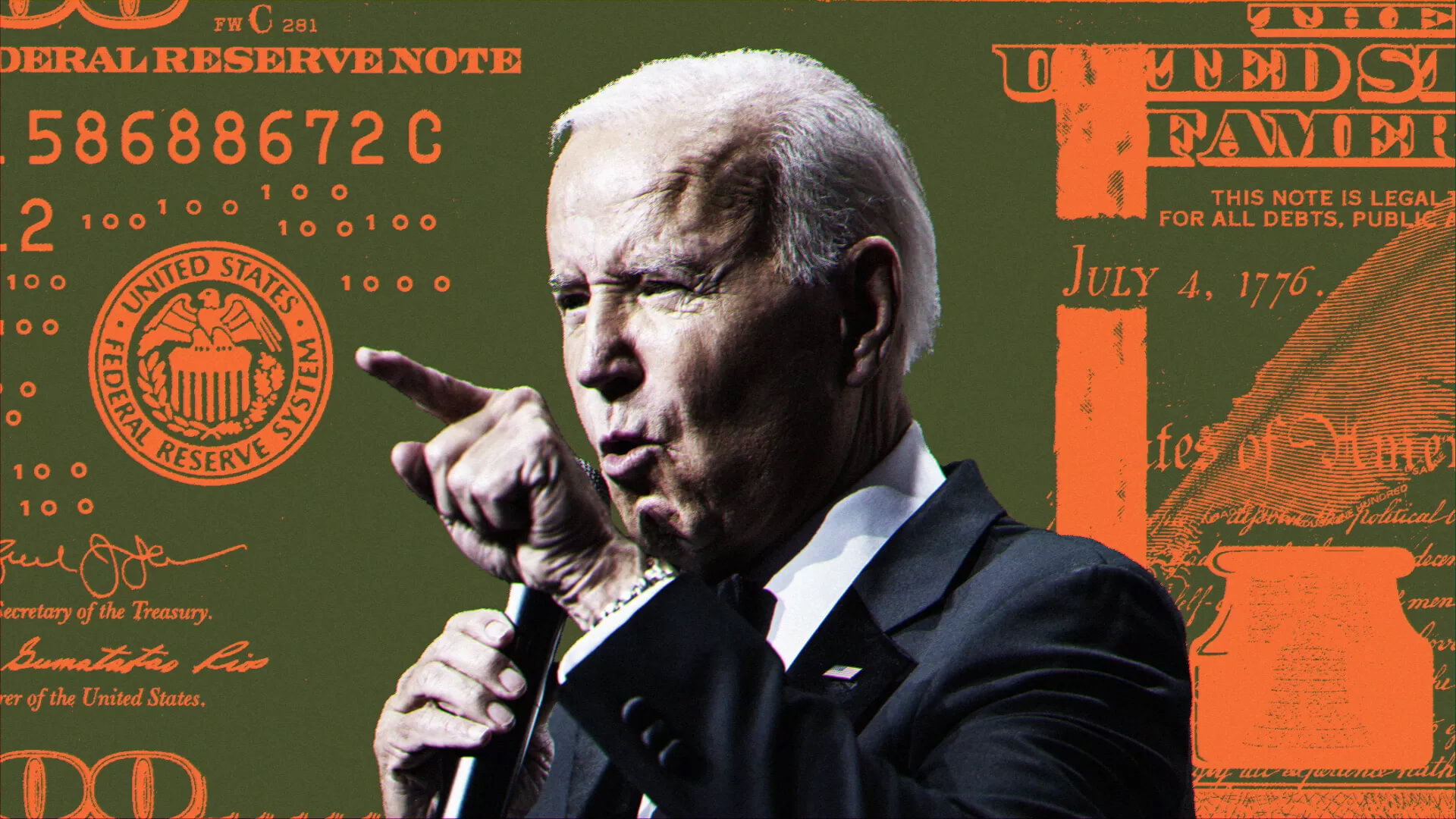 ---
IRS sends out more than $1 BILLION to the wrong people! – The Internal Revenue Service (IRS) sent over $1.1 billion in child tax credit payments to incorrect recipients during the COVID-19 pandemic, according to an audit by the Department of the Treasury's Inspector General (IG) for Tax Administration on Tuesday.
The IRS sent the payments to 1.5 million people between July and November of 2021 during the pandemic, according to the audit's report. Additionally, the IG noted that 4.1 million taxpayers did not receive payments they should have, amounting to $3.7 billion withheld. – READ MORE
---
US investors have lost $7.6 trillion since Biden took office –  Earlier this year, President Joe Biden boasted that the stock market had hit "record after record after record on my watch, while making things more equitable for working-class people." Since Biden took office, U.S. investors have reportedly lost an estimated $7.6 trillion. The records purportedly set on his watch were wiped out this summer. Moreover, owing to the inflation exacerbated in part by the president's executive orders, American working families have lost $4,200 in real income and will have to spend an additional $11,500 just to maintain past living standards. – READ MORE
---
Who Could Have Seen This Coming? Chipotle Tests Out Robot Chip Maker As CA Passes Fast Food Bill – In theory, fighting to increase the minimum wage for fast food and retail workers may sound like a good idea.
Until advocates of raising the minimum wage realize workers will probably be replaced with robots. – READ MORE
---
US Egg Prices Hit Record High As Resurgent Bird Flu Dents Production – The unseasonable return of avian influenza or bird flu continues to devastate egg production in the US. As a result, retail prices for a dozen eggs at the supermarket have soared to record highs, fueling breakfast inflation.
Bird flu's return comes as more than 40 million birds were culled in the first half of the year. The disease usually abates during the hot summer months. The current death toll of birds stands at a whopping 45 million and could dramatically worsen, Beth Thompson, South Dakota's state veterinarian, told Bloomberg. She said the virus is being fueled this fall by the migration of wild birds that fly above commercial farms and leave droppings that get tracked into poultry houses. – READ MORE
---
Charging An Electric Vehicle In Britain Is Now Nearly As Expensive As Filling A Tank Of Gas –  The cost of charging an electric vehicle in Britain is soaring toward the cost of filling a car with gasoline amid the nation's energy crisis.
According to data released on Monday by RAC, the price of charging an electric car on a pay-as-you-go basis at public charging stations has increased by 42% since May. While the cost of charging an electric vehicle battery with the quickest charging option to 80% capacity was £17.51, or $18.72, in September 2021, the price one year later is £32.74. – READ MORE
---
Canadian Province Refuses To Participate in Trudeau's Federal Gun Confiscation – Alberta Justice Minister Tyler Shandro said his province will not participate in any attempts to seize firearms the federal government under Prime Minister Justin Trudeau has recently prohibited, including so-called "assault rifles."
Justice Minister Shandro explained that he did not want to see the Royal Canadian Mounted Police (RCMP) in Alberta go around confiscating firearms after claiming to have received a letter from the federal minister of public safety Marc Mendicino asking for resources to aid in confiscation efforts set to begin in the Autumn. – READ MORE
---
CDC quietly lifts universal mask recommendations for health care providers – The U.S. Centers for Disease Control and Prevention has once again quietly changed its COVID-19 recommendations and no longer recommends universal masking in health care settings.
Without fanfare, the agency made sweeping changes to its infection prevention and control recommendations for health care workers on Friday, notably removing the masking recommendation except in areas with high COVID-19 transmission. Additionally, the CDC says vaccination status is no longer used to inform use of face masks, screening testing, or post-exposure recommendations. – READ MORE
---
Another study confirms COVID-19 vaccination linked to menstrual cycle changes –A large study funded by the National Institutes of Health has confirmed previous findings that coronavirus vaccination can change the timing of when women get their periods, a fact that was once dismissed as "misinformation."
Vaccinated women on average experienced an increase of less than one day in their menstrual cycle, compared to those who did not receive a COVID-19 shot. The change appeared to be temporary and resolved one cycle after vaccination, according to the study published by BMJ Medicine. – READ MORE
---
New Study Reveals Trace Amounts Of COVID Vaccine mRNAs Found In Breast Milk – A new study published Monday revealed trace amounts of COVID vaccine mRNAs were found in the breast milk of some lactating women.
The Journal of the American Medical Association, an international peer-reviewed general medical journal published since 1993, released the study to the public and has now issued a warning for women breastfeeding infants younger than six months. – READ MORE
---
Top London cardiologist: Stop the COVID-19 shots NOW – A top London cardiologist who was one of the first to take the COVID-19 vaccine and promote it on British television now is calling for a suspension of the shots, arguing in a scientific paper that there is evidence the risk of harm is greater than any benefit.
Dr. Aseem Malhotra, who presented his paper at a news conference in the British capital Tuesday, said "there is a strong scientific, ethical, and moral case to be made that COVID-19 vaccines rollout must stop immediately until raw data has been released for fully independent scrutiny." – READ MORE
---