(FREE) PAINE IN THE MORNING: What you need to know this Thursday – October 6, 2022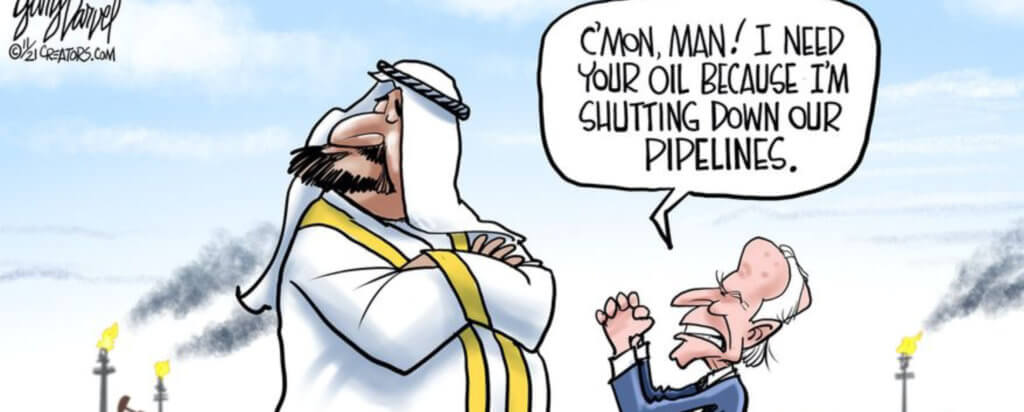 Here's what you need to know today, Thursday – October 6, 2022.
There is also a full, ad-free video podcast of this broadcast available to Paine.TV members HERE.
Learn more about joining our community HERE.
---
Bidenomics Sends U.S. National Debt Soaring Past $31 Trillion for First Time – The Biden administration's ceaseless borrowing addiction has driven gross national debt past $31 trillion for the first time amid record inflation, rising interest rates, and fears of a looming recession.
The United States' public debt closed at $31.1 trillion on Monday, according to Treasury Department data published Tuesday. – READ MORE
---
Biden's Bad October Surprise: Job Openings Take the Biggest Nosedive Since the Start of COVID – With November's midterm elections now just over a month away, President Joe Biden and his Democratic Party just got something else to worry about.
Besides inflation eating away at the paychecks of normal Americans, an illegal alien invasion that finally made it to the consciousness of the mainstream media, and the specter of ever-rising crime, a report on Tuesday about job openings in the nation's economy just dealt another blow to the Democratic spin machine. – READ MORE
---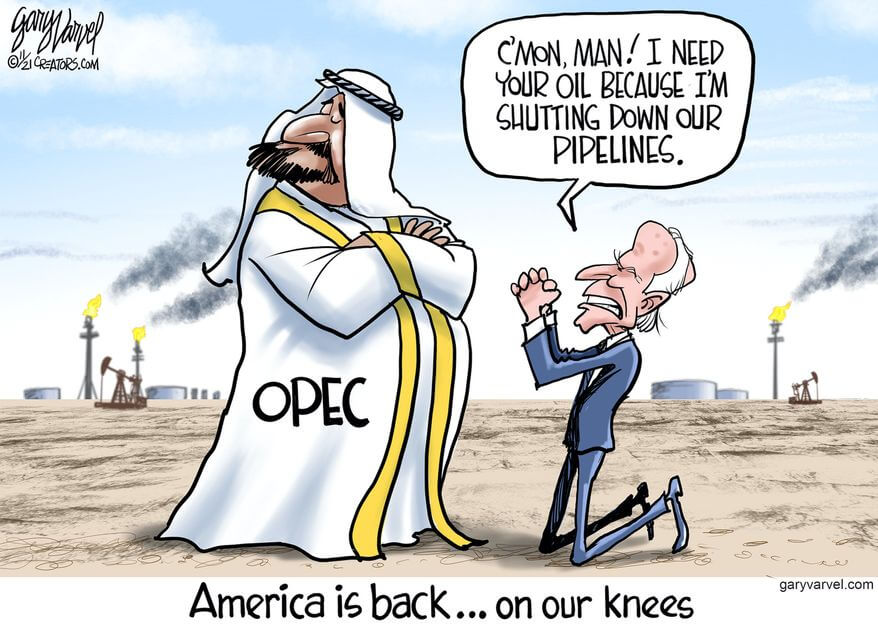 OPEC+ to cut oil production by 2 million barrels per day to shore up prices, defying U.S. pressure – A group of some of the world's most powerful oil producers on Wednesday agreed to impose deep output cuts, seeking to spur a recovery in crude prices despite calls from the U.S. to pump more to help the global economy.
OPEC and non-OPEC allies, a group often referred to as OPEC+, decided at their first face-to-face gathering in Vienna since 2020 to reduce production by 2 million barrels per day from November. – READ MORE
---
Jetsetter John Kerry Asks World's Poorest To Cut Back On Oil –  President Joe Biden's special climate envoy John Kerry is asking the world's poorest to cut back on oil and other fossil fuels for the sake of the planet.
Kerry, whose family's private jet has reportedly emitted more than 300 metric tons of carbon since Biden took office, recently encouraged the Democratic Republic of Congo to withdraw from auctioning off certain blocks of oil and gas to protect rainforests. – READ MORE
---
DEA loses track of drug informant caught with 114 lbs of fentanyl – The federal Drug Enforcement Administration admits that it has lost track of David Maldonado, a suspect found with over 100 lbs. of fentanyl in his possession, after he slipped his tracker and his DEA tail.
Back in July, an unnamed Colorado State Patrol trooper pulled Maldonado over for weaving through traffic. Though the trooper informed Maldonado at the time that he would give him only a warning, the trooper said that the suspect continued to look and act "exceptionally nervous." – READ MORE
---
'Too Much For Me': Howard Stern Recalls 'Exhausting' First Time Leaving His 'Bunker' In 2 Years For Fear Of Catching COVID – Howard Stern finally left home for the first time since the COVID pandemic began, and he's still stressed about the adventure.
The 68-year-old shock jock is also a self-professed germaphobe, which made him especially cautious when it came to COVID. He's been hiding out in his "bunker" for the past two years but was finally spotted out at the restaurant Laser Wolf in Brooklyn's Williamsburg neighborhood over the weekend with a bunch of other celebrities, including Jennifer Aniston, Jimmy Kimmel, Jon Hamm, Justin Theroux, and Jason Bateman, Page Six reported. He was reportedly mask free at the table. – READ MORE
---