(FREE) PAINE IN THE MORNING: What you need to know this Thursday – August 25, 2022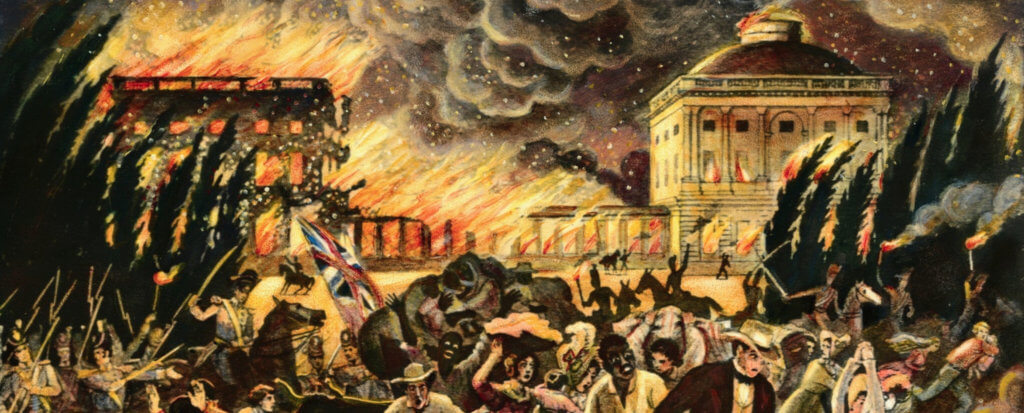 Here's what you need to know today, Thursday – August 25, 2022.
There is also a full, ad-free video podcast of this broadcast available to Paine.TV members HERE.
Learn more about joining our community HERE.
---
On this day in history, August 24, 1814, British troops ransacked, torched White House and Capitol – The White House, U.S. Capitol and other federal buildings in Washington, D.C., were ransacked and torched by British troops on this day in history, August 24, 1814.
The shocking attack on the very heart of American sovereignty marked the depths of the War of 1812 for the United States — arguably the lowest point in the history of the nation. – READ MORE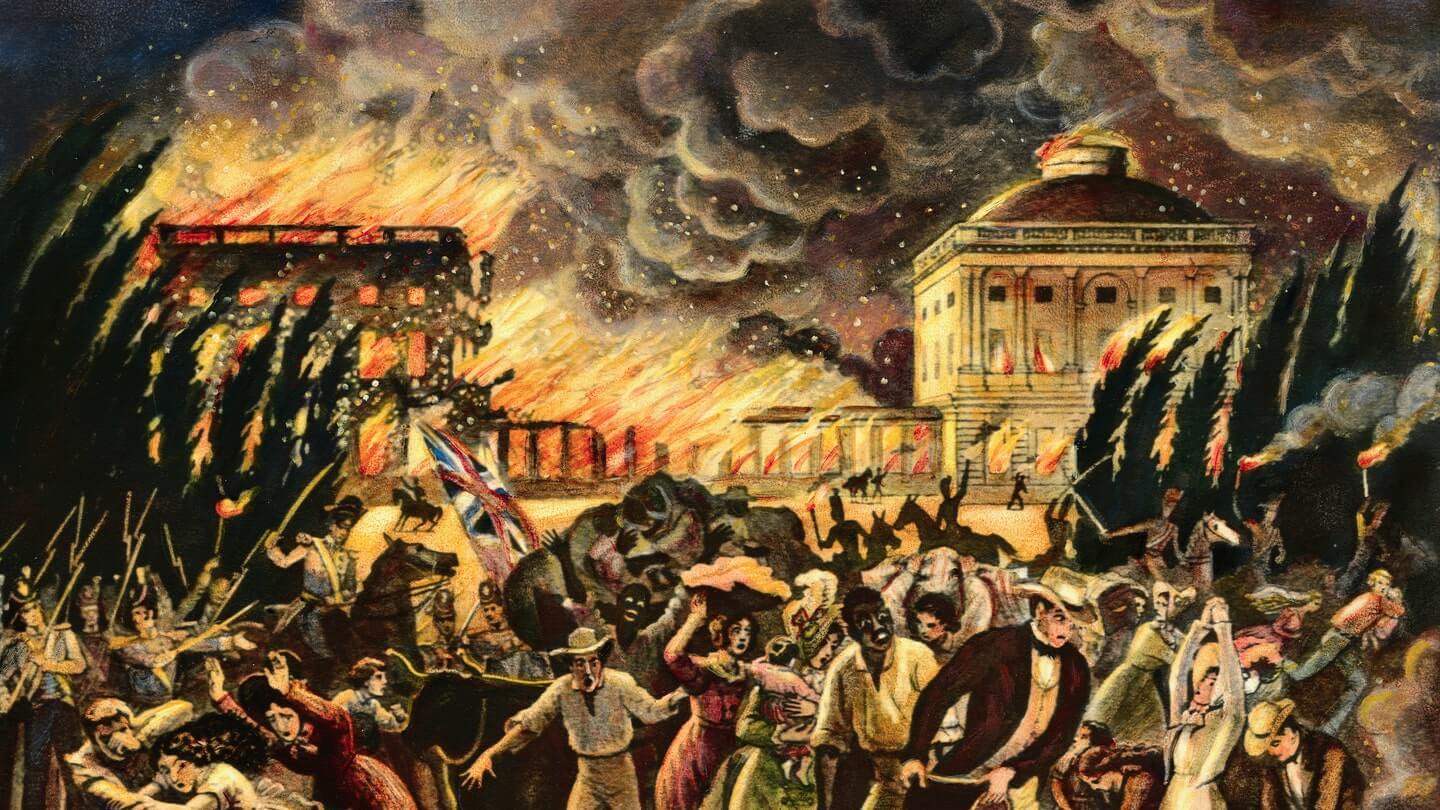 ---
Major Food Crisis Coming In 2023? – "Prices Will Be On Steroids After The Election" – We are being warned that food prices in the U.S. are going to go absolutely haywire after the election in November. I am taking such warnings very seriously, and I believe that you should too. Global officials have been telling us over and over again that we are heading into an unprecedented global food crisis, and I have been writing about this again and again in recent weeks. But so far, the vast majority of the population doesn't seem to be taking this seriously. Agricultural production is going to be way below expectations all over the planet in 2022, and that means that there will be far less food to go around in 2023.
Let me give you a perfect example of what I am talking about. Just within the last couple of days, it has been reported that there will be crop losses "of up to 50 percent" in the German state of Baden-Württemberg… – READ MORE
---
"Tsunami Of Shutoffs": 20 Million US Homes Are Behind On Power Bills – At least 20 million households — or about 1 in 6 American homes — are behind on their power bills as soaring electricity prices spark what is said to be the worst-ever crisis in late utility payments, according to Bloomberg, citing data from the National Energy Assistance Directors Association (Neada).
Neada said electricity prices had increased significantly since 2020 after a decade of stagnation. The steep rise has resulted in billions of dollars in overdue power bills. – READ MORE
---
Finland Braces For Rolling Blackouts This Winter – Finland should be prepared for possible power outages this winter in case of shortfalls in electricity supply, the Finnish grid operator said on Tuesday, in yet another warning of an energy crunch in Europe after gas supply from Russia was severely reduced.
In Finland's case, Gazprom stopped in May all gas deliveries to Russia's neighbor to the West, making Finland the third EU member state with Russian pipeline supply cut off after Poland and Bulgaria. The halt of Russian supply to Finland took place days after Finland—together with its Scandinavian neighbor Sweden—formally applied to join NATO in the wake of the Russian invasion of Ukraine. Russia has warned both countries against applying to become NATO members. – READ MORE
---
Belgian PM Warns "Next 5-10 Winters Will Be Difficult" As Energy Crisis Worsens – Belgian Prime Minister Alexander De Croo might have spilled the beans about the duration of Europe's energy crisis. He told reporters Monday, "the next 5 to 10 winters will be difficult."
"The development of the situation is very difficult throughout Europe," De Croo told Belgium broadcaster VRT. – READ MORE 
---
Winter of Discontent: Gas Crisis to Leave Over Half of Germans Living Paycheque to Paycheque at Best – Over half of households in Germany will be left living paycheck to paycheck or worse as a result of the country's gas crisis, the head of a savings bank has warned.
The heightening prices come as major figures in Germany's left-liberal coalition government are being called on to resign as the country edges ever closer to what is expected to be a chaotic winter — the result of years of chronic mismanagement by the German political class. – READ MORE
---
Green Party Official Tells Germans To Use Washcloths Instead Of Taking Showers – A top Green Party official has caused controversy by suggesting Germans use washcloths instead of taking showers, as well as buying expensive eco-heating systems that are unaffordable for the average person.
The comments were made by Baden-Württemberg's Prime Minister Winfried Kretschmann in response to the energy crisis, which will be exacerbated this winter as a result of gas shortages caused by the war in Ukraine. – READ MORE
---
Biden Didn't Step Out Of His Beach House For Three Days, And The Media Didn't Care. Pretty Weird, Huh? –  President Joe Biden capped off his lengthy vacation without stepping out of his beach house for three straight days, and the self-proclaimed "defenders of democracy" in legacy media do not seem to care that much as to what exactly he is doing behind closed doors.
On Tuesday, Politico's West Wing Playbook wrote a cheeky headline: "TRULY BIDEN HIS TIME (sorry)" – READ MORE
---
Wall Street Analysts: China's TikTok Is 'Crack Cocaine' that Could 'Ruin' the Internet – Top Wall Street analysts recently stated that they could only think of one comparison to TikTok in terms of its addictive nature — crack cocaine. According to Wall Street, Communist China's TikTok could "ruin" the internet.
Business Insider reports that China's TikTok has become so popular and addictive that the only comparison to it is crack cocaine. Analysts at Bernstein Research wrote that with over one billion monthly users in just five years, the short-form video app has replaced "the friction of deciding what to watch and 'boring' status update images" with a "sensory rush of bite-sized videos powered by a Chinese-owned, black-box algorithm." – READ MORE
---
Bizarre Screwup Sends Box Of Rifles To A Stunned High School –  A Pennsylvania high school awaiting a delivery of textbooks got a box full of guns instead in a screwup that left educators stunned.
The box containing six .30-caliber M1 rifles arrived last week at Chester High School in Delaware County. After it was opened to reveal its contents, shocked school officials immediately called the police, according to NBCPhiladelphia.com. – READ MORE
---
Fentanyl deaths overwhelm US morgues – America's fentanyl epidemic has gotten so bad that some morgues are running out of room. From 6,000 synthetic opioid deaths in 2015, to a major jump to more than 63,0000 in 2021, fentanyl is the biggest factor.
Coroner's offices across the country say it's tough to keep up with the bodies piling up. The Marion County Coroner's Office in Indianapolis blames drug overdoses in part for their crowded morgue. – READ MORE
---
Unvaxxed Navy sailors face 'deplorable' living conditions while religious exemptions pend – U.S. Navy service members who are seeking religious exemptions to the Department of Defense's COVID-19 vaccine mandate have been transferred into deplorable living conditions and, in some cases, are unable to leave while awaiting termination from the military, according to court documents.
First Liberty Institute in November filed a lawsuit on behalf of 35 active-duty SEALs and three reservists seeking a religious exemption to the mandate, as first reported by Fox News Digital. The case has since been amended to extend to a class action lawsuit encompassing all Navy service members seeking religious accommodation. – READ MORE
---