(FREE) PAINE IN THE MORNING: 9 things you need to know this Friday – January 14, 2022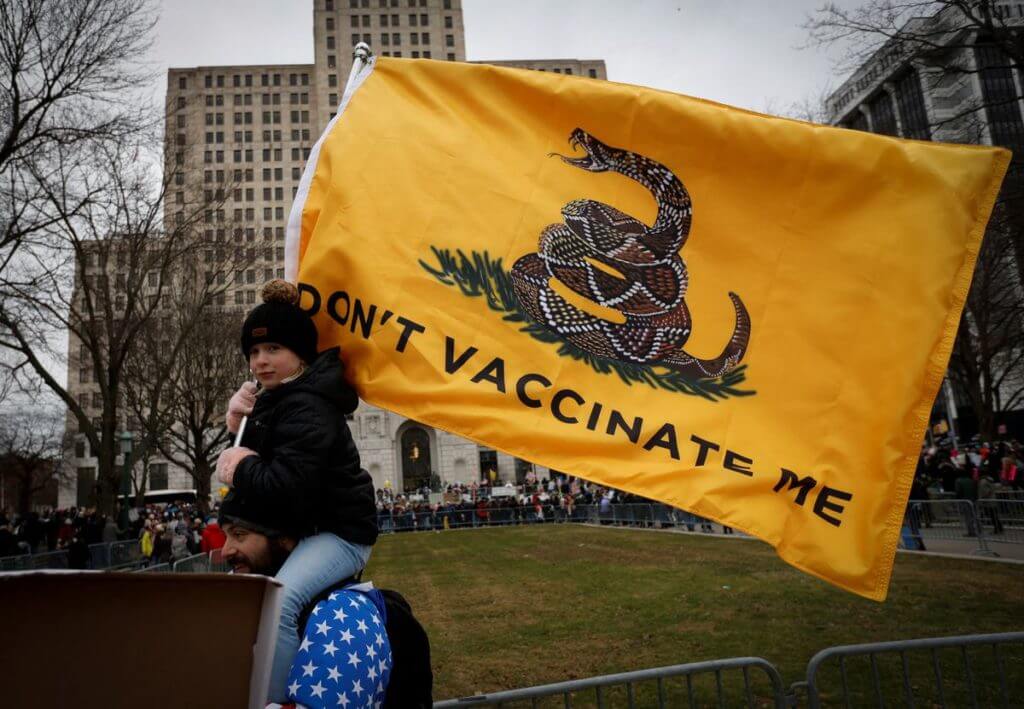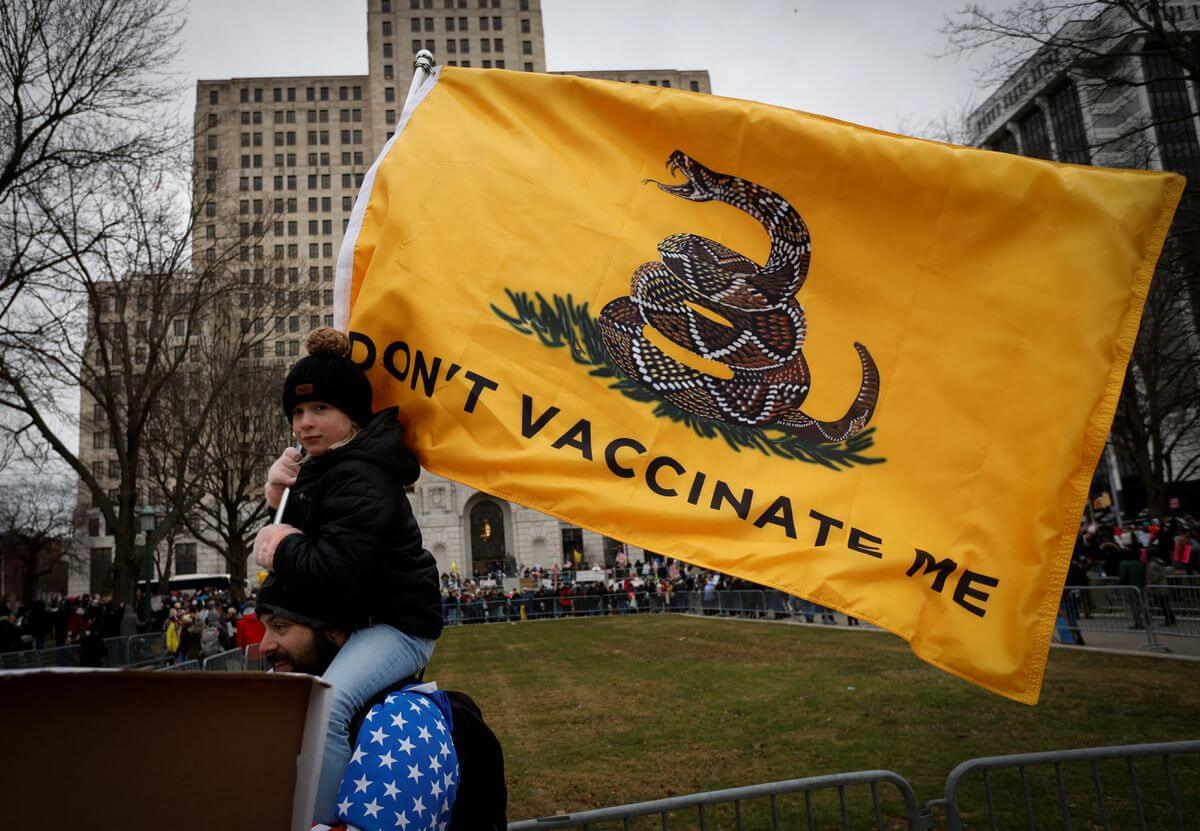 There is also a full, ad-free video podcast of this broadcast available to Paine.TV members HERE.
Learn more about joining our community HERE.
---
Supreme Court Tanks Biden's Big Business Vaccine Mandate – The Supreme Court blocked the Biden administration's vaccine mandate for big businesses on Thursday, but preserved a narrower vaccine requirement for federally funded health care workers.
Both decisions were unsigned and featured different coalitions. The Court blocked the big business mandate over the dissent of the liberal trio, while Chief Justice John Roberts and Justice Brett Kavanaugh joined with the liberals to preserve the health care worker mandate. – READ MORE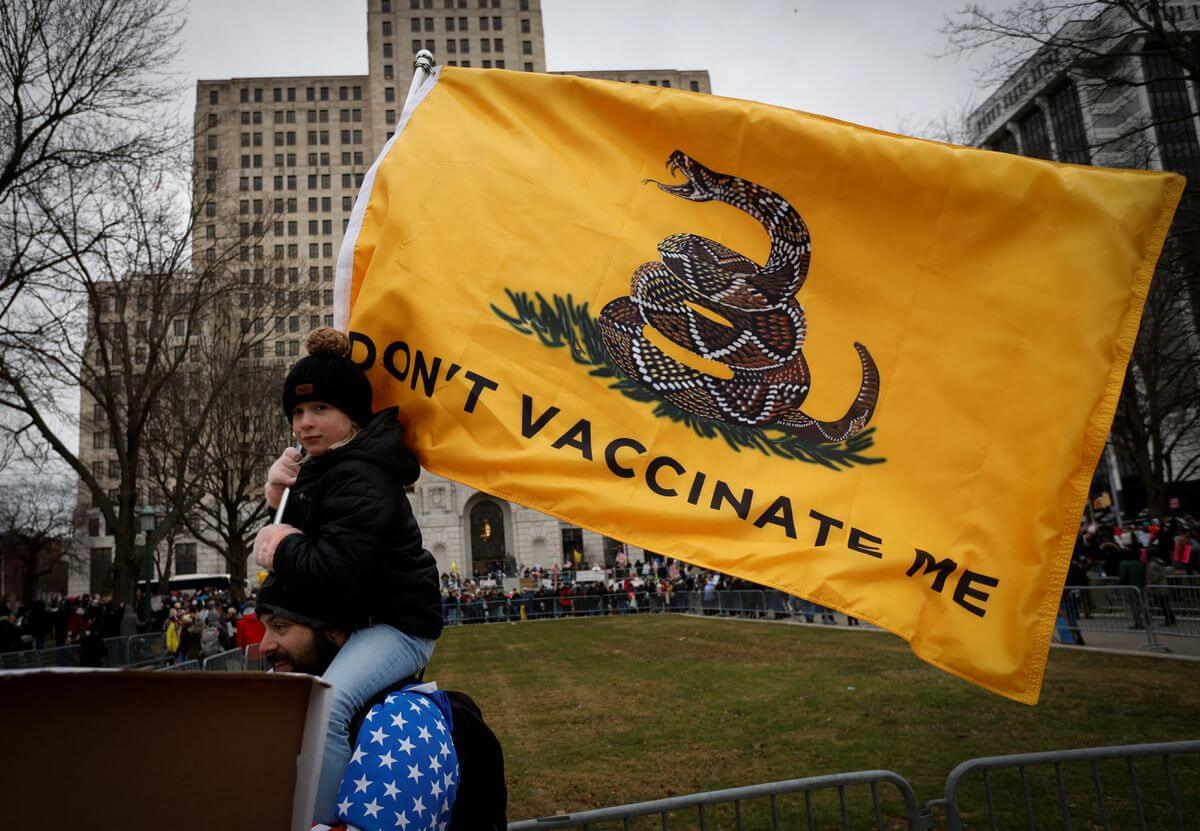 ---
Nationwide Surge In Deaths Among People Aged 18-49: A State By State Overview –Deaths among people aged 18 to 49 increased more than 40 percent in the 12 months ending October 2021 compared to the same period in 2018–2019, before the COVID-19 pandemic, according to an analysis of death certificate data from the Centers for Disease Control and Prevention (CDC) by The Epoch Times.
The agency doesn't yet have full 2021 numbers, as death certificate data trickles in with a lag of one to eight weeks or more. – READ MORE
---
E.U. admits frequent booster shots WEAKEN body's immune system – With some countries considering a fourth booster shot amid the waning effectiveness of COVID-19 vaccines, the European Union's top health agency is warning that getting boosted ever four months could harm the immune system's ability to fight off the disease.
The European Medicines Agency advised countries instead to mirror the seasonal influenza vaccination strategy tied to the onset of the cold season, Bloomberg News reported. – READ MORE
---
'It's time to make life a living hell for anti-vaxxers,' Washington Post columnist writes – A Washington Post columnist lambasted the vaccine-hesitant and praised French President Emmanuel Macron in a Tuesday piece titled, "Macron is right: It's time to make life a living hell for anti-vaxxers."
James McAuley, global opinions contributing columnist for the Post, recounted Macron's headline-grabbing statements from last week in which he said he intended to push the unvaccinated out of public life in France until they get the jabs. – READ MORE
---
Sinema doubles down on filibuster support, dealing likely fatal blow to Dems' election bills – Sen. Kyrsten Sinema said Thursday that she will not vote to weaken the Senate's 60-vote filibuster threshold, bucking her party leaders yet again and dealing a major blow to Democrats' election reform effort.
The comments, which match Sinema's long-held stance on the filibuster, are effectively the final nail in the coffin of Democrats' longshot effort to pass two elections bills over unified Senate GOP opposition. – READ MORE
---
Report: Left-Wing Manhattan DA Already Letting Criminals Back on the Streets – The newly installed left-wing District Attorney in Manhattan is already meting out his soft-on-crime prosecution policies as he downgraded the robbery charges against an ex-con who wielded a knife while robbing a drugstore of more than $2,000 in
merchandize.
DA Alvin Bragg, who is one of a slew of leftist District Attorneys around the U.S. whose election campaign was funded by radical left billionaire George Soros, reduced a felony robbery charge to misdemeanor petit larceny, a class A Misdemeanor, which means that there is no mandatory prison sentence. – READ MORE
---
Inflation at 7%? But 50% hike in gas prices excluded, like nearly 20% hike in beef – It's been reported that the Consumer Price Index shows costs for consumers now are 7% higher than a year ago, a level of inflation not seen in nearly 40 years.
But Joe Biden, the New York Post explains, insists he's "making progress." – READ MORE
---
Here Are The Products That Will Empty Your Wallet As Inflation Soars – On Wednesday, the Bureau of Labor Statistics reported that consumer prices are rising at a 7% clip as of December 2021 — the highest rate in roughly 40 years. – READ MORE
---
New Year Brings New All-Time High For Shipping's Epic Traffic Jam – America made it through Christmas without too many bare shelves, despite historic port congestion. Goods were brought in early and shoppers shopped early. Holiday sales were up 11% from 2019, pre-COVID.
Consumer fears of a holiday shortage appear to have spiked in October, then pulled back as concerns lessened. – READ MORE
---
The 'Mother of All' Supply Shocks Lurks in China's Covid Crackdowns – The world economy could be headed for the "mother of all" supply chain stumbles.
That's the warning from HSBC economists who caution that if the highly infectious omicron variant which is already swamping much of the global economy spreads across Asia, especially China, then disruption to manufacturing will be inevitable. "Temporary, one would hope, but hugely disruptive all the same" in the next few months, they wrote in a research note this week. – READ MORE
---