(FREE) PAINE IN THE MORNING: 11 things you need to know this Thursday – January 6, 2022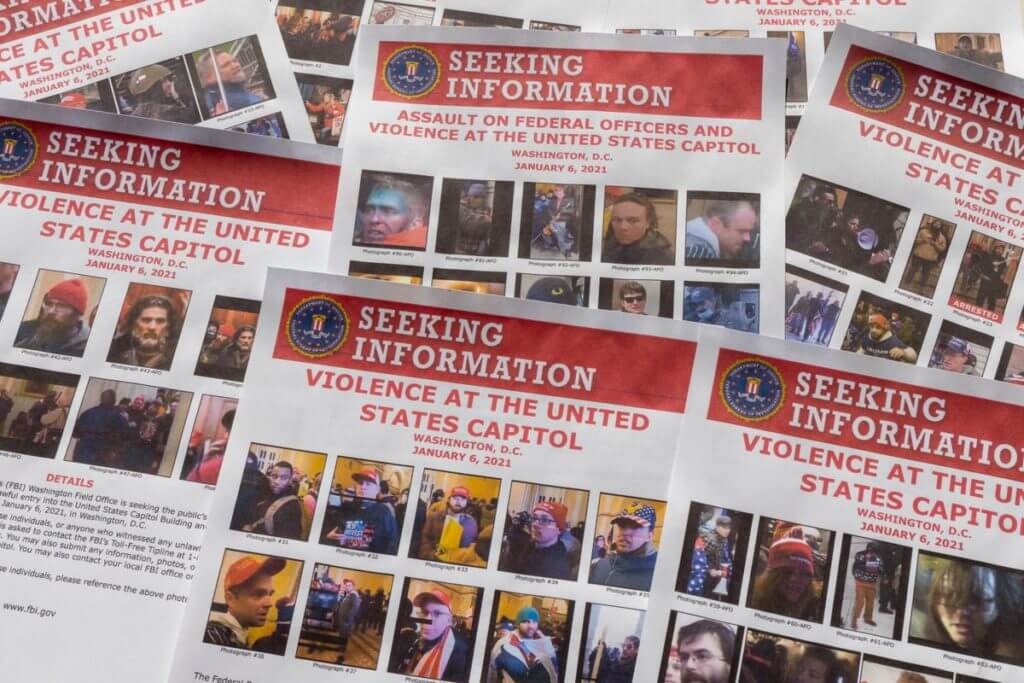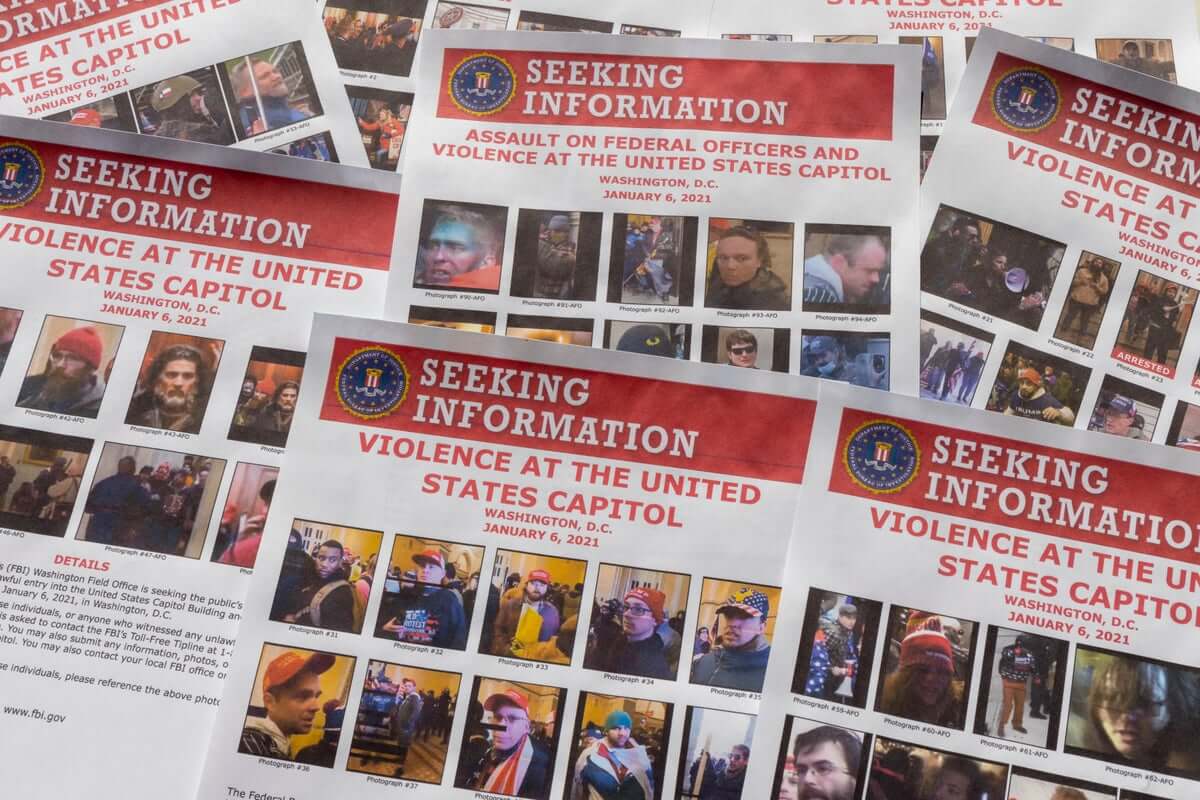 There is also a full, ad-free video podcast of this broadcast available to Paine.TV members HERE.
Learn more about joining our community HERE.
---
1 Year Later: Law Enforcement Has Not Caught Suspect Who Placed Pipe Bombs Outside RNC, DNC Headquarters – More than 700 people have been arrested in connection with their alleged participation in the Jan. 6 riot at the U.S. Capitol.
However, one suspect law enforcement officials say they are still looking for is the individual who placed pipe bombs outside the Democratic National Committee (DNC) and Republican National Committee (RNC) headquarters the previous night. – READ MORE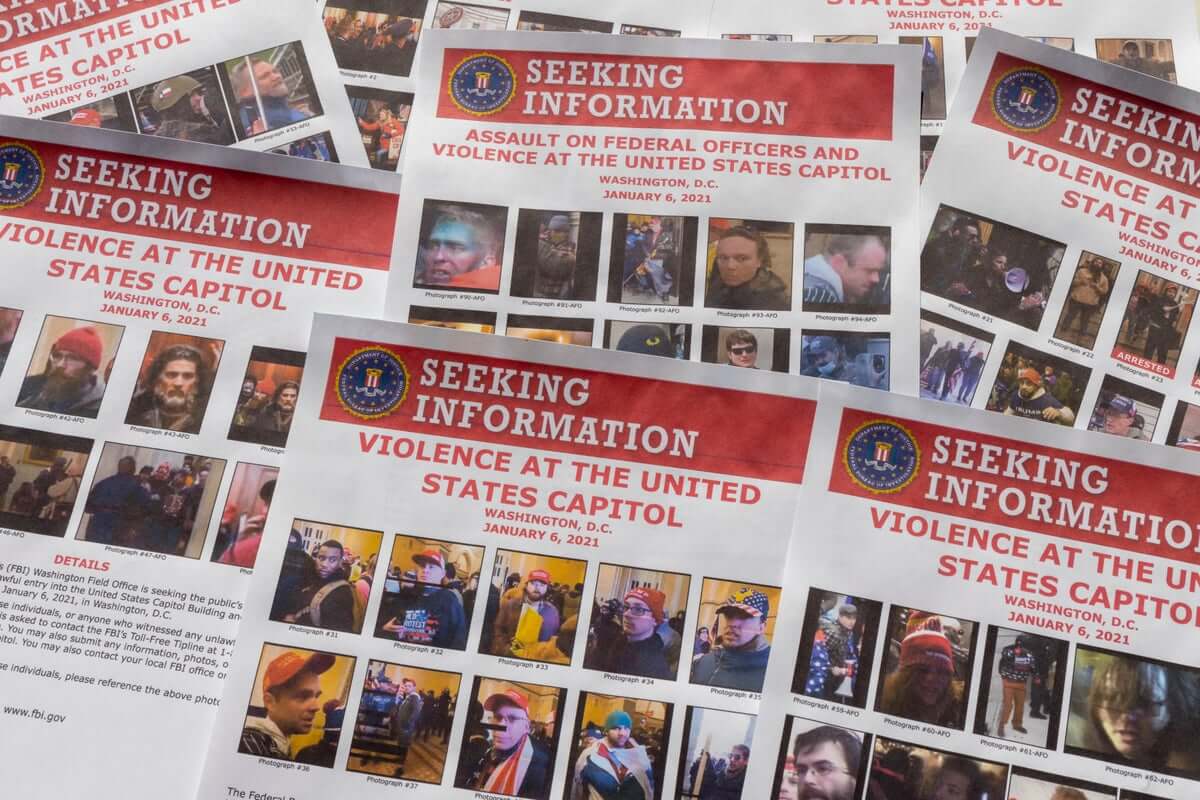 ---
Left Launches Effort to Win Midterms by Disqualifying Republicans for 'Insurrection' – Some Democrats are using the anniversary of last year's Capitol riot on January 6 to launch an effort to win the 2022 midterm elections by disqualifying Republicans who supported the effort to challenge the 2020 elections results as "insurrectionists."
The effort, spearheaded by Russia hoaxer Marc Elias, aims to use a provision of the post-Civil War 14th Amendment that was crafted to disqualify former Confederates or anyone who "shall have engaged in insurrection or rebellion against the same, or given aid or comfort to the enemies thereof" from holding federal office. Elias has pushed the effort for months. – READ MORE
---
Fauci Finally Tells America What 'Fully Vaccinated' Means – What does "fully vaccinated" mean?
A while back, it meant two shots of a Moderna or Pfizer-BioNTech vaccine, or just one from Johnson & Johnson. But then Omicron appeared, bringing with it the need for a third shot, a "booster" (and there is already talk of a fourth shot possibly being necessary some time down the road). – READ MORE
---
COVID Passport Microchip Developer Says Chipping Of Humans Happening "Whether We Like It Or Not" – The developer of an implanted microchip that is linked to a COVID vaccine passport says that the mass chipping of humans as a means of verifying compliance is happening "whether we like it or not."
Speak for yourself.
Dsruptive Subdermals developed a scannable implant about the size of a grain of rice which displays COVID-19 vaccine compliance information when scanned. – READ MORE
---
Michigan Getting Pummeled by COVID After Firing Unvaxxed Healthcare Workers –Michigan's Henry Ford Health System (HFHS), which owns five hospitals in the Detroit metro area, is getting battered by new cases of the Bat Flu. HFHS has roughly 32,000 employees, and 686 have tested positive for the Chinese Sneeze in the past seven days. That's roughly 2% of their staff.
But wait, this is omicron. Almost no one dies from it. What's the problem? – READ MORE
---
Weeks after Minnesota nurses warn of staffing crisis, Mayo Clinic fires 700 unvaccinated workers – The Mayo Clinic in Minnesota fired 700 unvaccinated employees just weeks after other nurses pleaded with hospital CEOs in the state to address a staffing "crisis."
"While Mayo Clinic is saddened to lose valuable employees, we need to take all steps necessary to keep our patients, workforce, visitors and communities safe," the clinic said in a statement, the Star Tribune reported Tuesday. "If individuals released from employment choose to get vaccinated at a later date, the opportunity exists for them to apply and return to Mayo Clinic for future job openings." – READ MORE
---
France to Allow Coronavirus-Infected Healthcare Workers to Return to Work – France is allowing health workers who are infected with the coronavirus but have few or no symptoms to keep treating patients rather than self-isolate, an extraordinary stop-gap measure aimed at alleviating staff shortages at hospitals and other medical facilities caused by an unprecedented explosion in infections.
The special exemption to France's quarantine rules being rolled out to hospitals, elderly care homes, doctors' offices and other essential health services testifies to the growing strain being placed on the French medical system by the fast-spreading omicron variant. – READ MORE
---
French president Macron's desire to 'piss off' unvaccinated individuals triggers outrage – French President Emmanuel Macron faced significant criticism for his comments claiming that he would like to "piss off" unvaccinated individuals.
Macron spoke candidly during an interview with French newspaper Le Parisien, during which he said that he wanted to make life difficult for individuals who have not received a COVID-19 vaccine. The French "sanitary pass" has prompted a number of protests and stiff opposition while the country nears 75% full vaccination. – READ MORE
---
Chicago Area Park District Says Unvaxed Kids Not Allowed to Play Sports, Reverses, Apologizes – A Chicago area park district told parents in December that unvaccinated kids would not be allowed to play on district sports teams only to reverse the decision and apologize for the message.
The Pleasant Dale Park District, a Cook County park district in the southwestern Chicago suburb of Burr Ridge, sent out a message to parents saying that all children and coaches on the district's sports teams would be required to be vaccinated. – READ MORE
---
Soros-linked Manhattan DA Alvin Bragg: No Incarceration Except for Homicide and a Few Other Cases – Newly-installed Manhattan District Attorney Alvin Bragg instructed staff on Monday that his office will not seek pre-trial detention or prison sentences for crimes other than homicide, public corruption, and a few other exceptional cases. – READ MORE
---
Turley: Could The Maxwell Conviction Be Tossed Over Juror Misconduct? – Ghislaine Maxwell's conviction has been widely celebrated as bringing some justice to the victims of Jeffrey Epstein. However, that moment may prove fleeting in light of a startling disclosure made by one of the jurors to Reuters this week. A juror identified only by his first two names ("Scotty David") admitted that he was able to sway fellow jurors by discussing his own experience with abuse. It is not clear if he disclosed that prior abuse on the juror questionnaire as part of the voir dire process. The disclosure could give Maxwell a strong argument for reversal if the prior abuse was not revealed and was then used in the jury room to pursue the jury after it deadlocked in its proceedings. – READ MORE
---