(FREE) PAINE IN THE MORNING: 11 things you need to know this Thursday – January 27, 2022
There is also a full, ad-free video podcast of this broadcast available to Paine.TV members HERE.
Learn more about joining our community HERE.
---
Stephen Breyer to retire from Supreme Court at the end of the current term – Supreme Court Justice Stephen Breyer will retire at the end of the Court's current term, reports NBC News.
Justice Breyer's retirement enables President Joe Biden to appoint his successor. – READ MORE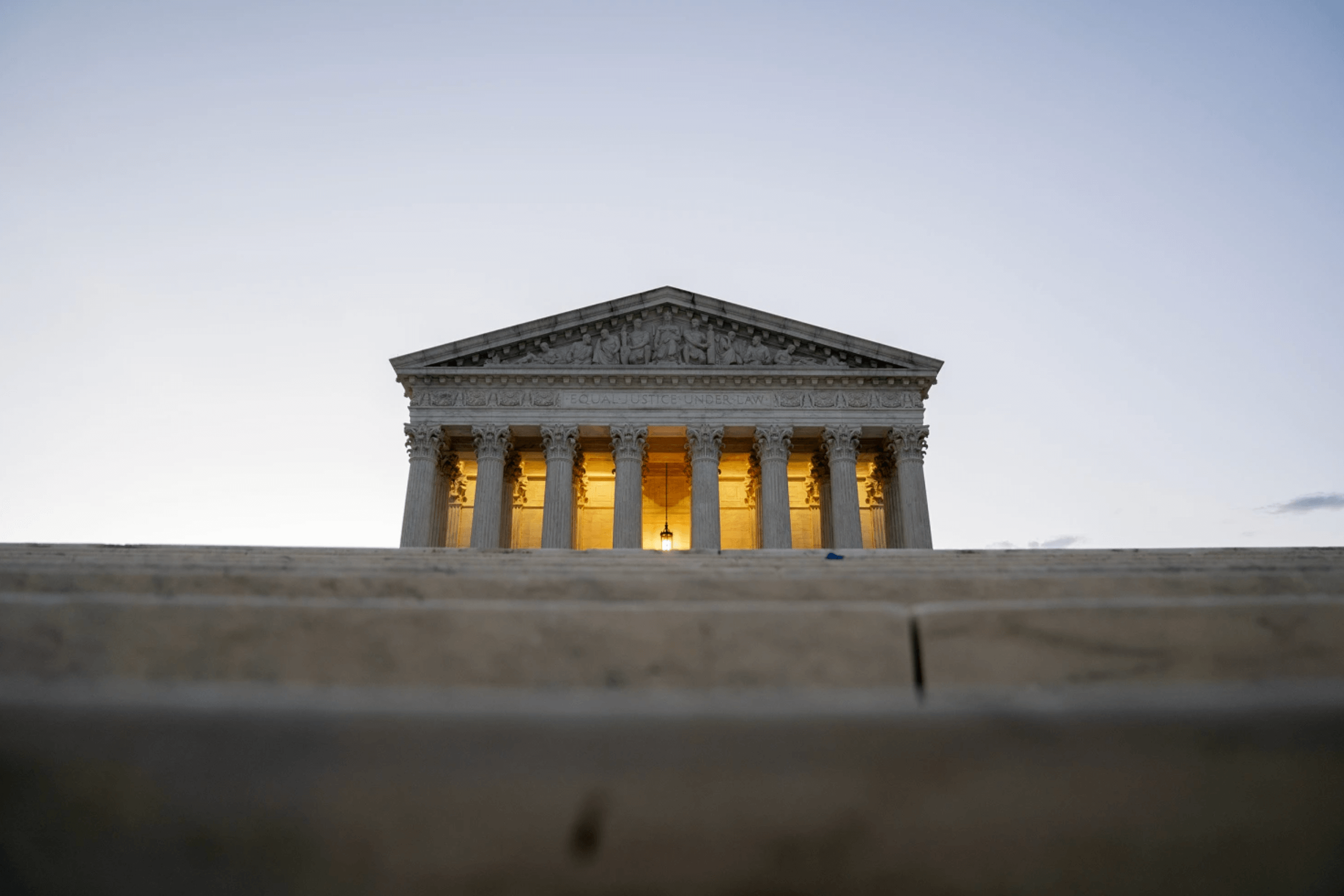 ---
Psaki Appears To Struggle To Answer What Biden Was Doing Today, Then A Reporter Tweeted Photos Of Biden – Democrat President Joe Biden was caught shopping and going out for ice cream on Tuesday after White House Press Secretary Jen Psaki appeared to struggle to answer what exactly Biden was up to today.
"The president has nothing on his schedule today aside from the PDB," a reporter said. "Can you shed any light on how he's spending his day?" – READ MORE
---
Judge temporarily restores New York's mask mandate – An appeals judge restored New York's mask mandate Tuesday, a day after a judge in a lower court ruled that Gov. Kathy Hochul's administration lacked the constitutional authority to order people to wear face coverings during the COVID-19 pandemic.
After hearing brief arguments, Appellate Division Justice Robert Miller granted the state's request to keep the masking rule in place while the governor's administration pursues an appeal. – READ MORE
---
Police summoned to nursing home nearly devoid of staff after residents call to report disturbing scenes – Police discovered two dead bodies and two patients in critical condition at a Thomasville, North Carolina, nursing home earlier this month after very few staffers were reported to have shown up at the facility for an undetermined period of time.
Authorities say that scared residents phoned police to report a concerning lack of medical providers and staff on the evening of Jan. 16. – READ MORE
---
Maryland county school CEO suggests students will be required to wear masks until 'COVID no longer exists' – The leader of a Maryland county school district indicated that students will be required to wear masks on school grounds and in classrooms until "COVID no longer exists."
"I have not been thinking about a maskless classroom," Prince George's County Public Schools' CEO Monica Goldson said in Capitol Heights, WTOP reported. "The only classroom I've been thinking about is one where teaching and learning takes places from the time the kids walk in until the time they leave." – READ MORE
---
University chaplain says 'vaccination is a citizenship obligation' and the unvaccinated should face a monetary penalty or other form of 'mandatory option for alternative service' – Lehigh University professor of religion studies and university chaplain Lloyd Steffen has written an opinion piece in which he contends that getting vaccinated against COVID-19 is a "citizenship obligation" and that those who duck their duty should face some sort of obligatory alternative.
Steffen wrote that "those who refuse vaccination should be viewed as owing a debt of obligation to society. What needs to be thought through are the ways the unvaccinated can meet this obligation." – READ MORE
---
U.S. Embassy Urging Americans In Ukraine To Consider Departing Now Using Commercial Or Private Transportation – As tensions in Ukraine rise due to a possible military conflict with Russia, the United States Embassy is officially advising all Americans in the Eastern European nation to leave the country either via commercial travel or private means.
The U.S. Embassy released a statement Wednesday morning telling Americans that "the security situation in Ukraine continues to be unpredictable due to the increased threat of Russian military action and can deteriorate with little notice." – READ MORE
---
White women yell 'Black lives matter' while assaulting maskless Black man on video: 'You just hit me' – White elderly women were seen berating and hitting a Black man over him allegedly not wearing a mask while repeating the phrase "Black lives matter," a viral video shows.
"More mask madness, this time in an elevator. The mask police are really nuts," Twitter account Libs of TikTok posted, accompanied by video of the scene. – READ MORE
---
Insurance Companies Note Jump In Death Payouts Amid 40% Rise Among Prime-Age Americans – Insurance companies are reporting a jump in death payouts due to a dramatic rise in the number of deaths. The rise in the death rate is being corroborated by death certificate data from the Centers for Disease Control and Prevention (CDC).
The death rate is up by 40 percent from pre-pandemic levels according to Scott Davison, chief executive of OneAmerica, a major insurance company based in Indianapolis. During an online news conference on Dec. 30, 2021, Davison said the change was unprecedented. – READ MORE
---
A Tiny Alabama Town Is Growing Its Police Force by Fining Everybody in Sight – Brookside, Alabama, has a population of less than 1,500 people. For most of the past decade it saw little crime—only 55 major crimes in eight years, none homicide or rape.
But in the past couple of years, the tiny town has generated an outsized police force, and today the Birmingham News reports why. The mayor and police force there are looking to fine anybody they can to bring in revenue. – READ MORE
---