(FREE) PAINE IN THE MORNING: 10 things you need to know this Thursday – June 2, 2022
There is also a full, ad-free video podcast of this broadcast available to Paine.TV members HERE.
Learn more about joining our community HERE.
---
Janet Yellen Admits She Was 'Wrong' About Inflation Being 'Small Risk' – It's pretty rare for a member of the Biden administration, let alone the federal government, to admit when they were wrong about something, but on Tuesday, Treasury Secretary Janet Yellen confessed that she was "wrong" about inflation when she said in 2021 that it was only a "small risk."
Tuesday evening, Yellen told CNN's Wolf Blitzer that her prediction was incorrect due to unpredictable shocks to the market that she didn't fully understand. – READ MORE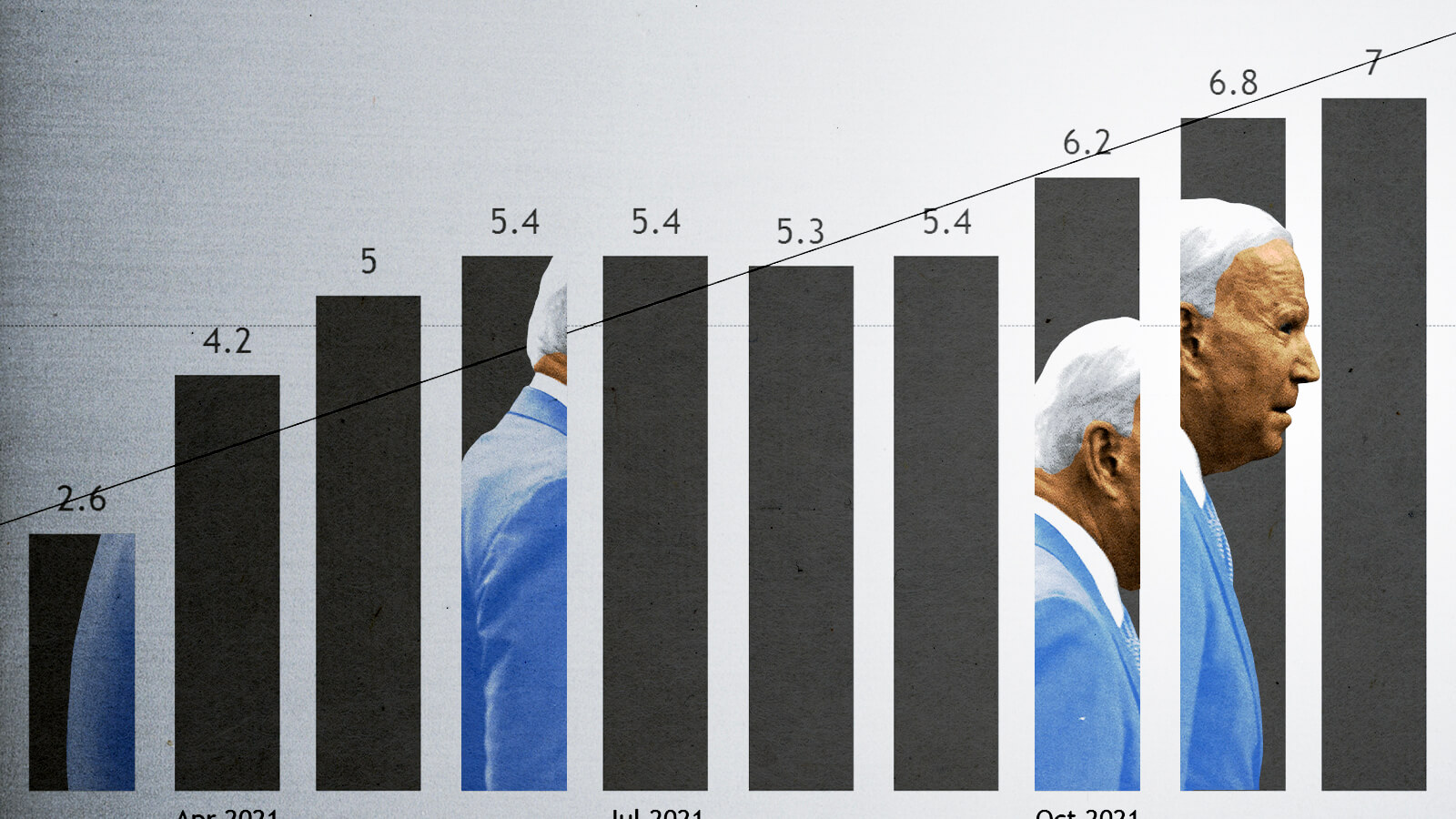 ---
Liberal cities see massive spike in murder, violent crime over holiday weekend –Violent crime surged across liberal cities during Memorial Day weekend, leaving more than 30 people dead and approximately one hundred injured, according to multiple police departments.
Major cities including Philadelphia, Chicago and New York saw dozens of fatal shootings over the holiday weekend, multiple police departments told The Daily Caller News Foundation, with victims including women and children. – READ MORE
---
Tens Of Thousands Of Chickens Killed In Minnesota Farm Fire – An estimated tens of thousands of chickens were killed over Memorial Day weekend after a fire tore through a barn located in Howard Lake, Minnesota, burning down the structure in the process.
The cause of the blaze is unknown, but authorities are investigating the damage at Forsman Farms. – READ MORE
---
Big Brother Is Watching: Report Says NYC Considering Subway Gun Detectors –Deploying high-tech scanners to spot someone carrying a gun into New York City's subway system before they have a chance to use it is an option under increasing consideration by Mayor Eric Adams (D), a report Wednesday details.
AP outlines the argument in favor of random weapon checks has returned in the aftermath of a mass shooting on a New York City subway train. – READ MORE
---
Great Reset: European NGO Pushes Public to Use China-Style App to Report 'Digital Violence' and Hate Speech – A number of NGOs in Europe are pushing for the population to use China-style software to report instances of racism, hate speech and "digital violence" to them.
Progressive NGOs in Europe have been enlisting the general public to assist them in their crusade against so-called hate speech, with one organisation employing a China-style smartphone app to encourage people to tattle on those in breach of social progressive norms. – READ MORE
---
One Man's Case Shows Why the Looting Isn't Going To Stop Any Time Soon – Two George Soros-backed prosecutors in suburban Washington, D.C., bounced a serial looter who committed multiple grand larcenies and assaulted a cop between their offices for years without a felony conviction.
Fairfax County commonwealth's attorney Steve Descano (D.) and Arlington County commonwealth's attorney Parisa Dehghani-Tafti (D.) since 2020 dismissed or declined to prosecute a 25-year-old Maryland resident for nearly a dozen charges related to larceny. The looting incidents amounted to thousands of dollars in stolen merchandise and include felony offenses, including two grand larcenies and one assault on a police officer, making the offender eligible for years behind bars. The prosecutors found the looter guilty of just a few misdemeanors. No verdict levied more than a few hundred dollars in fines, and he served no time in prison. – READ MORE
---
Another Nuclear Plant Closes: Get Ready For Electricity Shortages – America's electric grid is being mismanaged and consumers will pay a heavy price for that mismanagement…
More evidence of that came with the recent closure of the Palisades Power Plant in Michigan. The 811-megawatt nuclear plant was shut down on the same day that the North American Electric Reliability Corporation (NERC) issued a report saying the U.S. electric grid doesn't have enough generation capacity and that blackouts are almost certain to occur across the country this summer. – READ MORE
---
Nancy Pelosi's Husband 'Killed' His Brother 'When He Lost Control' Of Car As A Teenager: Report – Democrat House Speaker Nancy Pelosi's (D-CA) husband, 82-year-old Paul Pelosi, reportedly killed his older brother when he lost control of a car that he was driving back when he was a teenager.
Paul Pelosi "killed his brother in an early morning car wreck 65 years before his latest arrest for drunk driving," the Daily Mail reported. "Paul Pelosi was just 16, a high school sophomore, when his sports car flipped over in February 1957 in Northern California." – READ MORE
---
World Economic Forum Pushes Facial Recognition Technology – The World Economic Forum's annual meeting in Davos, Switzerland, has just ended. The theme of the five-day event, "Working Together, Restoring Trust," was both vague and troubling, in equal measures.
Remember, this is the WEF we are discussing here, an international organization actively pushing "The Great Reset." The theme could just as easily have read "Suffering Together, Restoring Compliance." – READ MORE
---
A Global ESG System Is Almost Here: We Should Be Worried – Day two of the World Economic Forum's (WEF) Annual Meeting in Davos, Switzerland, started off on a concerning note.
Some of the chief architects of environmental, social, and governance (ESG) scores met during a session called "Global ESG for Global Resilience," and have clearly decided to double down on their objective for a new global economic order that transcends national borders and replaces free-market capitalism. – READ MORE
---