FBI Raids Home Of Michigan GOP Gubernatorial Candidate And Whitmer Challenger, Takes Him Into Custody: Report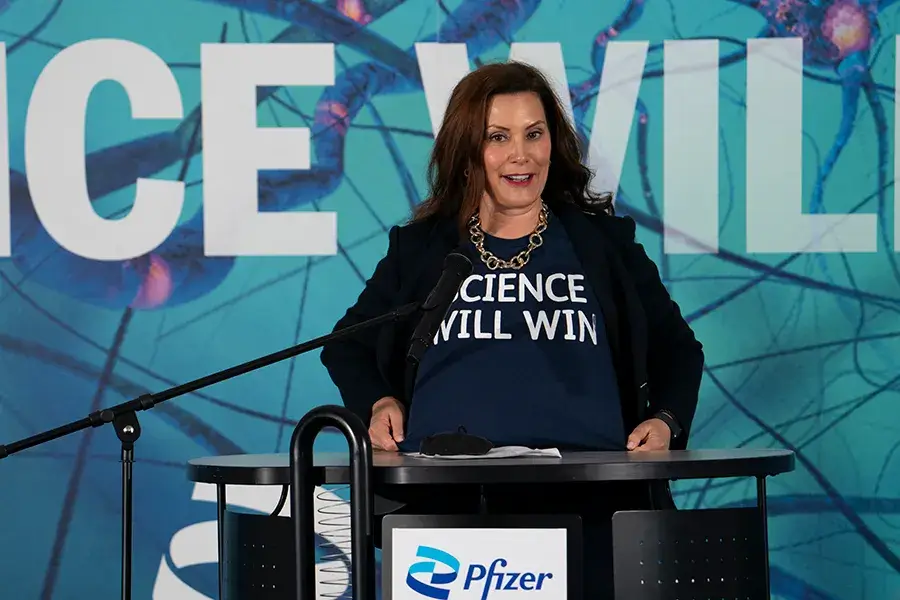 The FBI raided the home of Michigan Republican gubernatorial candidate Ryan Kelley Thursday morning and reportedly took him into custody.
Video reviewed by news outlet Bridge Michigan showed a man resembling Kelley being taken into a gray SUV, according to a report.
"Chris Kelley, a relative and campaign treasurer for the Kelley campaign, said he was 'aware' of the Thursday morning law enforcement raid but declined further comment," Bridge News reported.
Reporter David Eggert of Crain's Detroit Business also reported that Kelley had been arrested at his home.
Bridge News reporter Jonathan Oosting provided an update to the reported raid and arrest, writing, "Ryan Kelley is facing multiple charges related to January 6, 2021. He has admitted he was at the riots but claims he did not go inside the U.S. Capitol." – READ MORE