Embezzlement? FBI boss accused of flying official jet for his personal use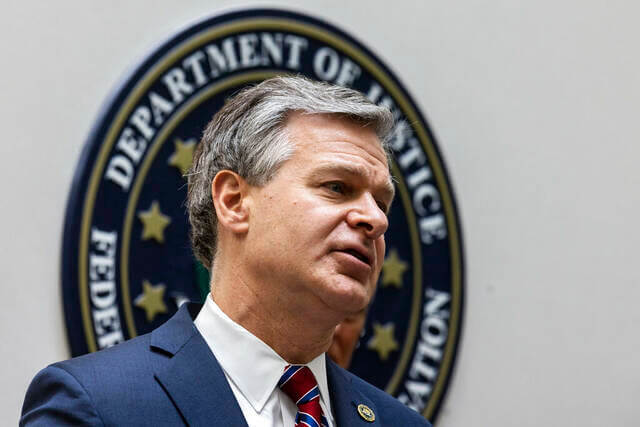 A column by the New York Post's Miranda Devine has documented complaints from current and former FBI agents that the bureau's director, Christopher Wray, essentially has been treating the government jet used by the FBI for his own purposes.
Her column points out that agents have confirmed that something "as simple as using a government-issued vehicle or other device for personal use" can be considered embezzlement under Title 18, U.S.C. 641.
After all, similar circumstances in the past have been used "in the indictment, guilty plea and firing of an FBI inspector, and two former FBI directors, one who resigned short of their term, and the other who was fired by President Bill Clinton," she explained.
The jet was provided to the FBI to be used for counterterrorism purposes, Devine explained.
But some interesting questions have arisen.
"A lot of other Americans would like to know why Wray cut short a Senate oversight hearing on Aug. 4 to fly in the FBI jet to his family holiday destination in the Adirondacks, after telling Sen. Chuck Grassley (R-Iowa) that he had 'business' to attend to," the report explained.- READ MORE