Derailed: Major Railroad Union Rejects Biden Admin's Negotiated Labor Deal, Putting Nationwide Strike Back On The Table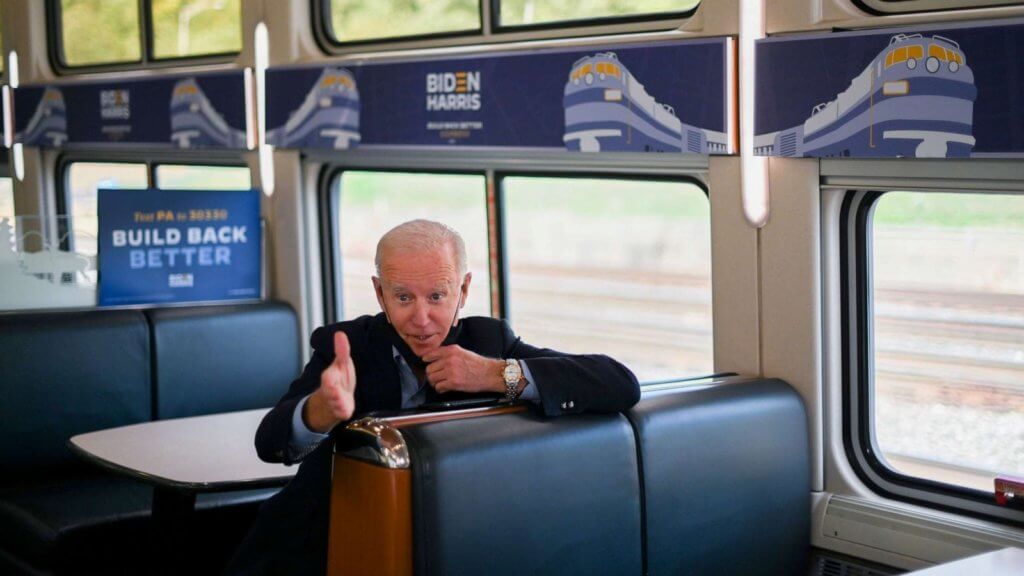 A major rail union rejected the labor deal brokered by the Biden administration, renewing the possibility of a nationwide strike.
The Brotherhood of Maintenance of Way Employes Division of the Teamsters (BMWED), which represents nearly 12,000 railroad workers, rejected a tentative agreement between railroaders and Class I freight railroads Tuesday, less than a month after the White House negotiated the deal at the last minute. If an agreement is not voted on soon, the union could go on strike, paralyzing the supply chain just in time for the peak holiday season.
"The majority of the BMWED membership rejected the tentative national agreement and we recognize and understand that result," BMWED president Tony D. Cardwell said in a statement on the union's website. "I trust that railroad management understands that sentiment as well. Railroaders are discouraged and upset with working conditions and compensation and hold their employer in low regard. Railroaders do not feel valued. They resent the fact that management holds no regard for their quality of life, illustrated by their stubborn reluctance to provide a higher quantity of paid time off, especially for sickness. The result of this vote indicates that there is a lot of work to do to establish goodwill and improve the morale that has been broken by the railroads' executives and Wall Street hedge fund managers."
According to the press release, a total of 11,845 union members voted on the agreement. A majority of the members voted against the deal; 6,646 voted against it while 5,100 supported it. – READ MORE