Cops Are Dressing Up Like FedEx Guys and Arresting People for Drugs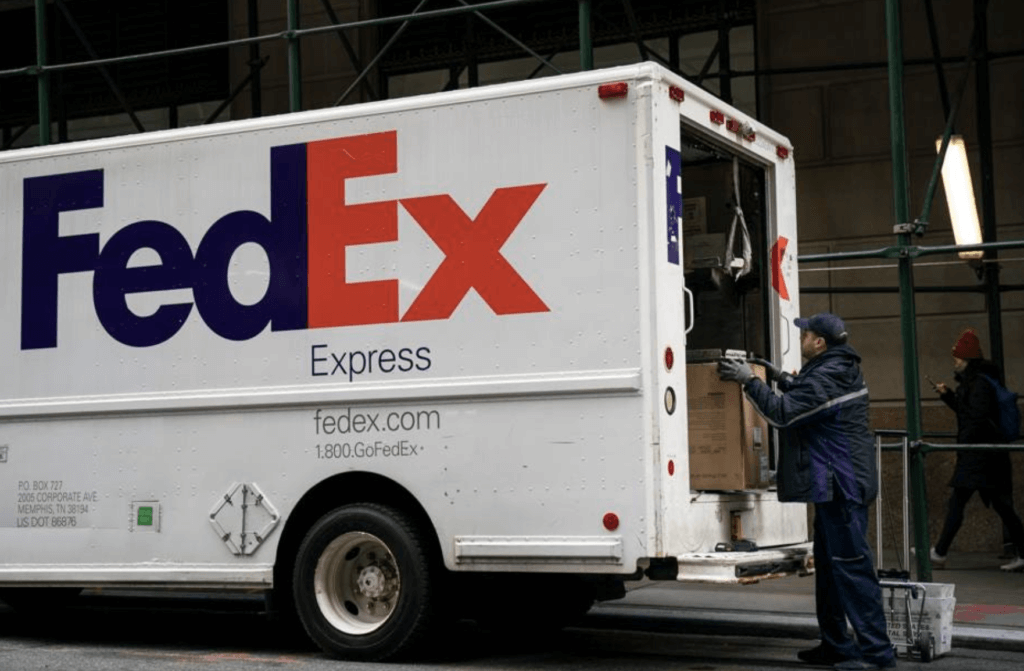 A federal court ruled this month that evidence of drugs obtained by police from a package at a FedEx sorting center was not seized unconstitutionally, rejecting the defendant's arguments that the seizure violated his Fourth Amendment rights.
At the center of the decision is a little-known agreement allowing law enforcement agencies to seize parcels at the shipping behemoth's sorting centers. Police are permitted to take packages only if a drug dog indicates there may be contraband inside. Individual cops, however, determine which packages merit attention, allowing them to zero in on people's property, dress up as FedEx delivery men, and proceed with arrests if they testify that a drug dog alerted them appropriately.
Such was the case with Herbert Green, who had his package singled out at a FedEx sorting center after Kansas City Police Department (KCPD) Detective Antonio Garcia noticed a return label from Brownsville, Texas. That's a "source city for illegal narcotics," the officer said, who was further interested by the parcel's glued seams and the fact that it was a "moving" box. Those get his attention "right away," he testified, because of their material, which he claims are well-suited to shipping drugs.
Upon removing Green's package from the conveyor belt, Garcia had Zina, his K9, inspect the box. She indicated that drugs were present. Garcia then took the package from the FedEx center and had another detective, dressed as a FedEx employee, bring it to Green's home, where officers monitored the premises. After Green returned to his apartment, he placed the box inside and was arrested by the officers in a nearby parking lot shortly thereafter, prior to any of them knowing what was in the package.
Police then entered Green's home and performed a warrantless search of the apartment—going through his trash, his cabinets, even a shoebox. Garcia opened the FedEx package and found marijuana. – READ MORE