Chronicle: Downtown San Francisco Near Collapse, 'Worse than It Looks'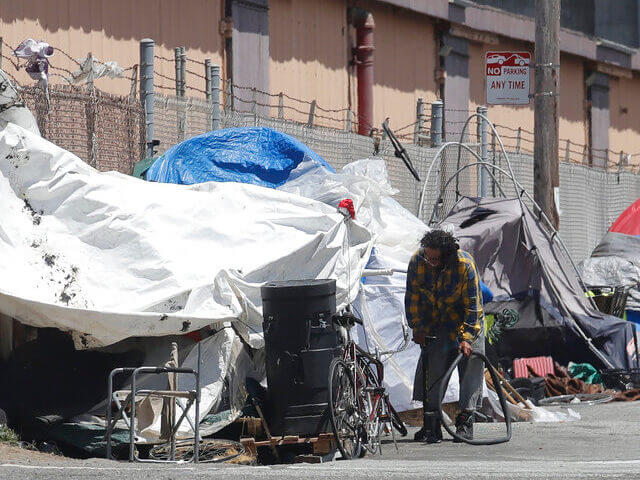 The recall Tuesday of San Francisco District Attorney Chesa Boudin has prompted a flurry of articles by sympathetic, liberal outlets admitting the city is in a terrible state — including the latest from the flagship paper, the San Francisco Chronicle.
On Friday, the Chronicle published an interactive article titled "Downtown S.F. on the brink: It's worse than it looks." The article invites readers on a virtual walk through the center of the city highlighting abandoned offices and empty storefronts.
The Chronicle reported: "The downtown area, the city's primary economic driver, is teetering on the edge, facing challenges greater than previously known, new data shows. The wounds suffered by the economic core are deep, and city officials have yet to come up with a plan to make the fundamental changes that some economists and business leaders argue could make the area thrive again." Office vacancy is up nearly 300%; convention attendance in the city is down nearly 90%.
That account matches statistics on office vacancy. The Wall Street Journal reported earlier this month that office attendance in San Francisco is down 52% from what it was before the coronavirus pandemic. In April, real estate website SocketSite reported that "the amount of vacant office space in San Francisco has ticked up to a pandemic high of 18.7 million square feet versus under 5 million square feet prior to the pandemic."- READ MORE