Chinese Propaganda Dominates Search Results for US Military Base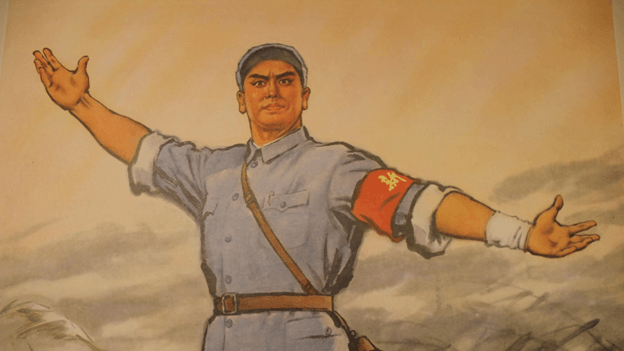 The top results for a Maryland military base on prominent search engines link to Chinese propaganda that blames the United States for the coronavirus outbreak, a new study finds.
According to a report from the Alliance for Securing Democracy, Chinese propaganda organs rank high on searches conducted on Google and YouTube for information about Fort Detrick, an Army base where the military conducts some biological experiments. The false claim that COVID-19 was created in a Fort Detrick lab is one of many conspiracy theories China's state-owned media outlets push to deflect blame for the pandemic.
The Washington Free Beacon confirmed aspects of the report. A Google search for "Fort Detrick" returned two propaganda articles on the search engine's front page, including one from the state-controlled TV network CGTN. Google's "News" section had articles from CGTN and China Daily at the top of its search returns.
Chinese misinformation campaigns are not new, but China has stepped up its efforts to mislead Americans during the pandemic. Chinese bots led an online campaign to tar the "lab leak" theory of COVID-19's origins as racist, according to a recent Google security report. Thousands of YouTube, Twitter, and Facebook accounts were involved in the campaign, which security researchers said was "almost certainly supported by a government sponsor."
The first video that appears when a user searches for "Fort Detrick" on YouTube is a CGTN segment from July promoting the Fort Detrick theory. Another CGTN video calls on Washington to investigate whether Fort Detrick created the virus. A Facebook search returns several China Daily cartoons and two news articles pushing the Fort Detrick theory. – READ MORE