China: Communists Sicken Shanghai Locals with Mystery 'Disinfection' Tablets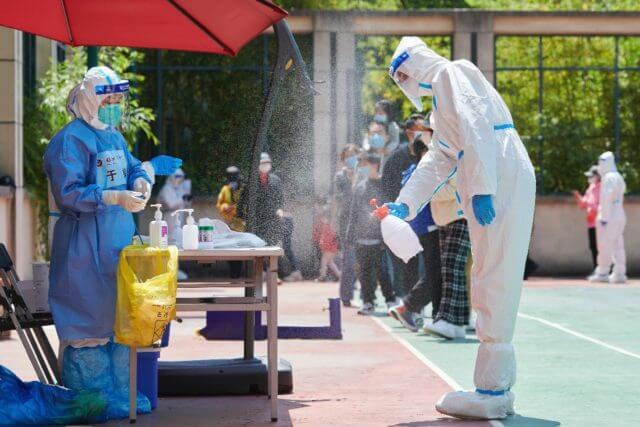 Communist Party officials in charge of a Shanghai district were forced to issue a public apology on Saturday after "disinfection" tablets they recently planted throughout the district emitted toxic fumes which caused several locals to become ill, China's state-run Global Times reported on Sunday.
"The anti-epidemic office of Beicai town in [Shanghai's] Pudong New Area explained that the scattered disinfection tablets were meant to disinfect the roads and sewer lines in the community being diluted by the rain [sic]," the newspaper reported on May 15.
"But the [recent] rainfall was too little and didn't dissolve them. The smell of the disinfectant spread and affected the residents, showing a lack of thorough consideration and professional infection methods by the anti-epidemic office," local representatives of China's ruling Communist Party admitted in a statement issued on May 14.
In addition to placing disinfection tablets along roads and sewer lines, in recent days Shanghai sanitation workers also sprayed an unidentified liquid disinfectant solution "directly" onto residents of Pudong New Area district. They further sprayed the same solution into "the open air" of the district and onto residential community surfaces such as "walls, roads and lawns." Government workers additionally poured "large amounts of disinfectant or disinfection pills into drains," according to the Communist Party-run Shanghai Patriotic Health Campaign Committee. – READ MORE