China Admits Taliban Ties Aimed at Getting Afghanistan's $3 Trillion in Rare Earths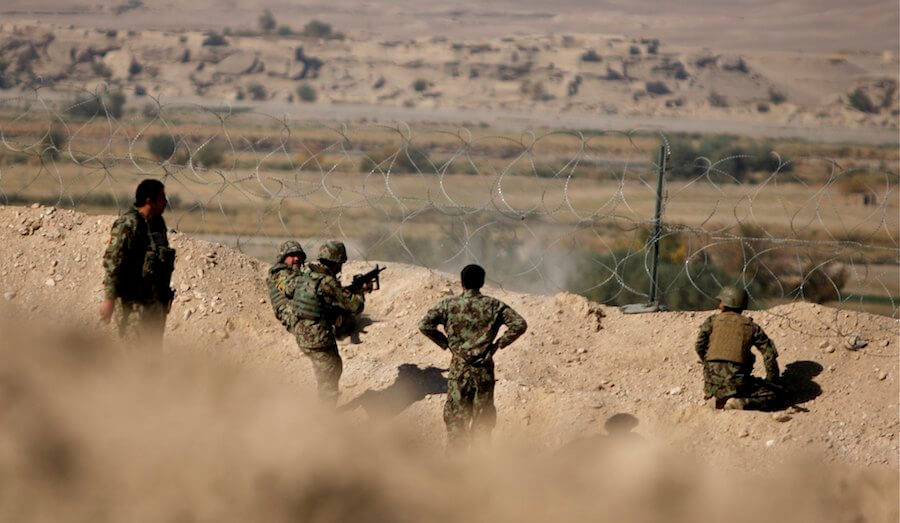 In the course of hectoring the United States for its "bungled and embarrassing withdraw from Afghanistan" on Thursday, China's state-run Global Times admitted Beijing has a rapacious interest in Afghanistan's vast rare-earths mineral resources and snarled it was none of America's business if China makes deals with the Taliban to get what it wants.
The Global Times accused the U.S. of profiteering from Afghanistan for the past twenty years, without offering any theories on where all the plunder might have gone, and claimed America is only worried about China going after those mineral resources because the U.S. is jealous:
Rare-earth metals in Afghanistan were estimated to be worth anywhere between $1 trillion and $3 trillion in 2020. China may "align itself with Taliban and try to exploit Afghanistan's rare-earth metals," US media outlet CNBC reported on Tuesday, citing an investment analyst's so-called "warning."

The US has spent 20 years on its "anti-terror war" in Afghanistan, investing a huge amount of resources to support the government. It's not hard to imagine that there are huge economic considerations behind this. Over the past two decades, US firms have enjoyed privileges in exploiting rare resources in Afghanistan. The US troops' withdrawal and the drastic change in Afghanistan's situation is undoubtedly a heavy blow to US economic interests in Afghanistan and the wider region. With many US businesses leaving due to losing their protection, the US may instead choose to obstruct future cooperation between Afghanistan and other countries. We cannot rule out the possibility that the US could launch its notorious sanction measures again to protect its economic interests in the region after US troops' withdrawal.

However, the US is in no position to meddle with any potential cooperation between China and Afghanistan, including on rare earths. The so-called "warnings" in the CNBC report show that American firms doing business in Afghanistan are dissatisfied with Washington's hasty evacuation and therefore the loss of their "privileges," and it also reveals the US' fear of possible advancement for China with regard to the rare-earth sector. After all, China has a much better track record in successfully cooperating with developing countries around the world.
One reason China's propagandists are so peeved at the CNBC report mentioned above is that one of its contributors, AllianceBernstein director of emerging market debt Shamaila Khan, said it was a "very dangerous proposition for the world" to let the Taliban (and, by extension, its new best friends in Beijing) control those much-needed minerals.- READ MORE