Biden Responds to 9/11 Families Telling Him He Shouldn't Attend Events Over Declassification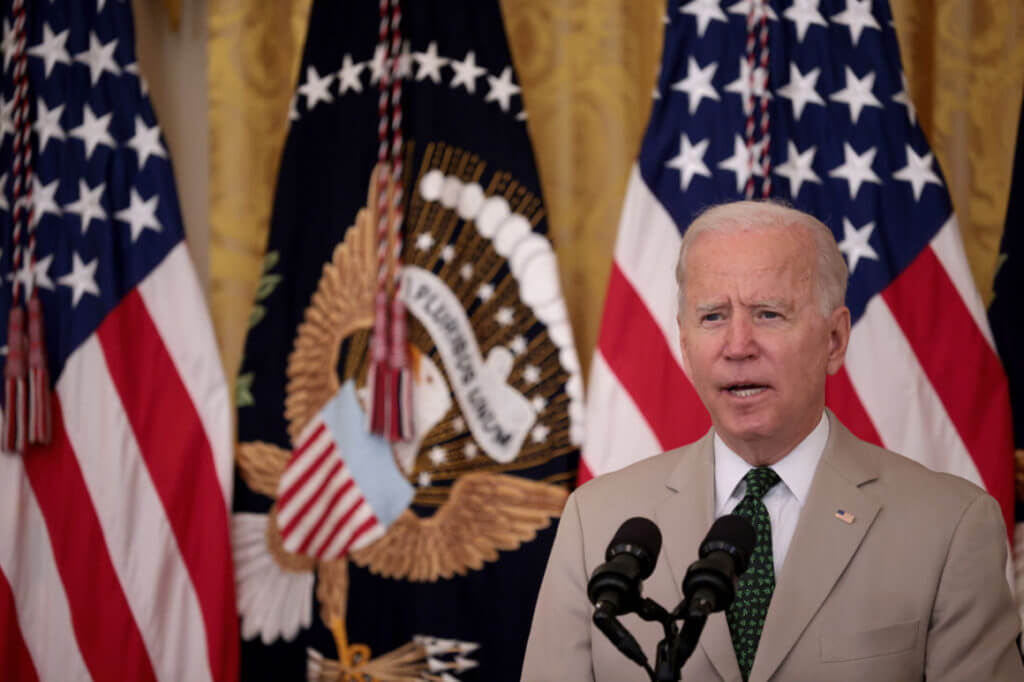 President Joe Biden's administration on Monday issued a statement after the families of Sept. 11 terrorist attack victims said he shouldn't attend any of their memorials next month unless the White House declassifies documents relating to whether the Saudi government was linked to the attacks.
During his 2020 campaign, Biden said he would try to direct the Department of Justice to disclose some evidence about the terrorist attacks.
"As I promised during my campaign," Biden said on Monday in a statement, "my Administration is committed to ensuring the maximum degree of transparency under the law, and to adhering to the rigorous guidance issued during the Obama-Biden Administration on the invocation of the state secrets privilege."
Biden then announced the Department of Justice made a court filing Monday, "which commits to conducting a fresh review of documents where the government has previously asserted privileges, and to doing so as quickly as possible."
His statement, which was released by the White House, did not say whether any documents or other evidence will be declassified.
"My heart and my prayers continue to be with the 9/11 families who are suffering, and my Administration will continue to engage respectfully with members of this community," said the president. "I welcome their voices and insight as we chart a way forward."- READ MORE