Biden Pelted by Snow After Getting Stuck on Air Force One Amid Storm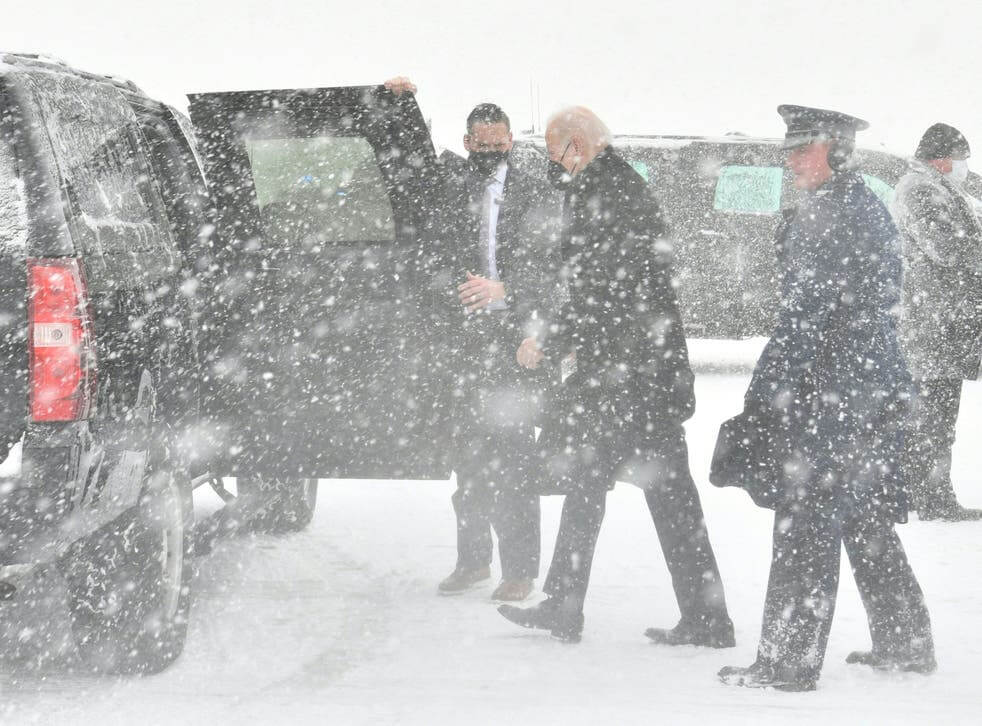 Monday was one of those days when it did not take a critic to use the phrases "President Joe Biden" and "snow job" in the same sentence.
Winter weather disrupted Biden's return from his vacation in Delaware on Monday, as snow piled up on the runway at Joint Base Andrews in Maryland, according to NBC News.
Even before his motorcade slogged through D.C. highways unused to the snow, Biden was marooned aboard Air Force One once it landed for about half an hour until enough crew members could be found to push and pull the staircase contraption up to the plane so that Biden could deplane.
U.S. President Joe Biden was seen deplaning Air Force One at the Joint Base Andrews in Maryland amid a heavy snowstorm. More here: https://t.co/vYYEhlFVL4 pic.twitter.com/LWfYBTppEj

— Reuters Asia (@ReutersAsia) January 3, 2022
Ahead of the president's arrival, so much snow had fallen here at Joint Base Andrews that Air Force One had to taxi for 28 minutes before parking. pic.twitter.com/ZE56z68mlg

— Austin Landis (@_AustinLandis) January 3, 2022
The president departed the plane without incident, shielding his face from the snow.
The weather grounded the helicopter that would normally deliver Biden to the White House, so he made the journey by armored SUV, passing vehicles that had gotten stuck in the snow or slid off the highway. – READ MORE