Biden Defense Secretary Doesn't Plan to Resign Over Afghanistan Debacle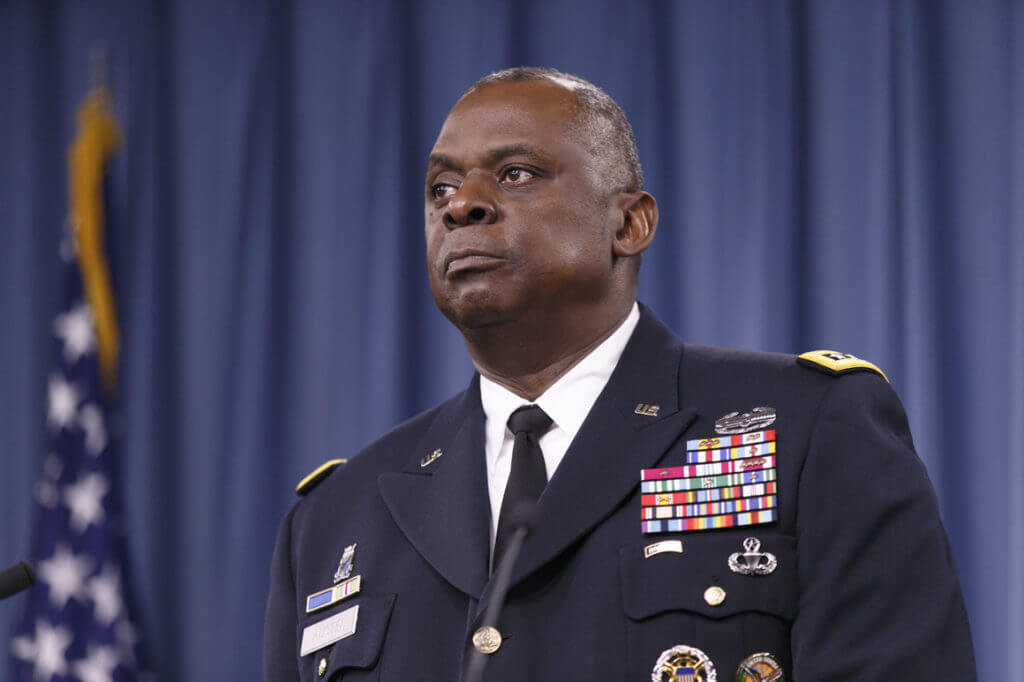 Defense Secretary Lloyd Austin has not offered to resign over the situation in Afghanistan, a Pentagon official said Monday.
"No," John Kirby, a Department of Defense spokesperson, told reporters in Washington when asked if Austin had offered his resignation to President Joe Biden over the debacle in the Middle Eastern country, or if he intended to later.
U.S. military leaders, including Austin, have received harsh criticism from some for how quickly Afghanistan fell to the Taliban and how U.S. equipment fell into the terrorist group's hands.
"The ongoing catastrophe in Afghanistan was entirely avoidable and is a blatant failure of leadership—both by President Biden and the Pentagon," Rep. Chris Stewart (R-Utah), a former Air Force pilot, said in a statement.
"Allowing weapons, helicopters, ammunition, and classified documents to fall into the hands of the Taliban is inexcusable. Not being able to defend our own embassy is a disgrace. Leaving the Afghans who fought beside us to fend for themselves is incomprehensible," he added.
Both Austin and Gen. Mark Milley, the chairman of the Joint Chiefs of Staff, should step down, Stewart said. – READ MORE