As Biden's Climate Czar, John Kerry Has Flown More Than 180,000 Miles, Emitting 9.5 Million Pounds of Carbon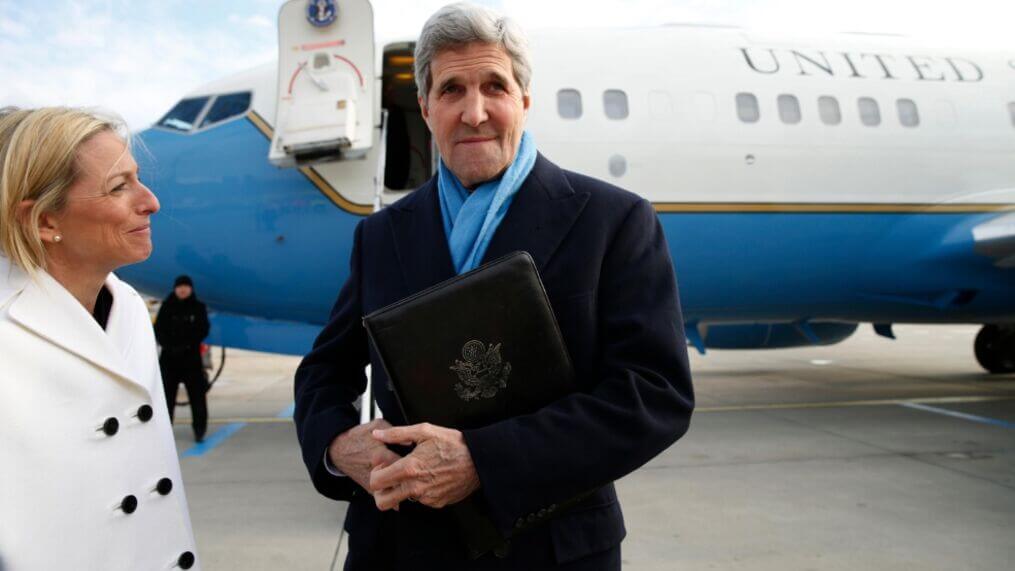 In his role as President Joe Biden's climate czar, John Kerry has flown more than 180,000 miles—flights that emitted more than 9.5 million pounds of carbon, a Washington Free Beacon analysis found.
The Free Beacon reviewed 75 of Kerry's official travel announcements from March 2021 to July 2022, which show Kerry has flown roughly 180,100 miles—the equivalent of traveling around the world more than seven times—to discuss climate change with various world leaders. Planes on average produce 53.3 pounds of carbon dioxide per mile traveled, according to carbon emissions modeling website BlueSkyModel, meaning Kerry's flights have produced 9.54 million pounds, or 4,772 tons, of carbon—roughly 300 times the average American's carbon footprint for an entire year. From May 13, 2021, to May 19, 2021, for example, Kerry traveled to Rome, London, and Berlin before returning stateside. Those flights total roughly 10,100 miles and 538,000 pounds of carbon.
It's unclear how many miles Kerry will have to fly to solve climate change, an issue he's called an "existential … crisis." It's also unclear exactly how Kerry flies to each location to perform his official duties as climate czar. His office told Fox News that he flies "commercially or via military air in his role as Special Presidential Envoy for Climate," but Kerry's press releases do not reveal which option is utilized for each individual trip. The top Biden official's government Twitter account has posted photos of Kerry using electric buses and scooters but has not shared snapshots of his plane travel.- READ MORE