Agriculture Secretary Tom Vilsack Led the Biden Administration's Supply Chain Task Force. He Never Attended A Meeting.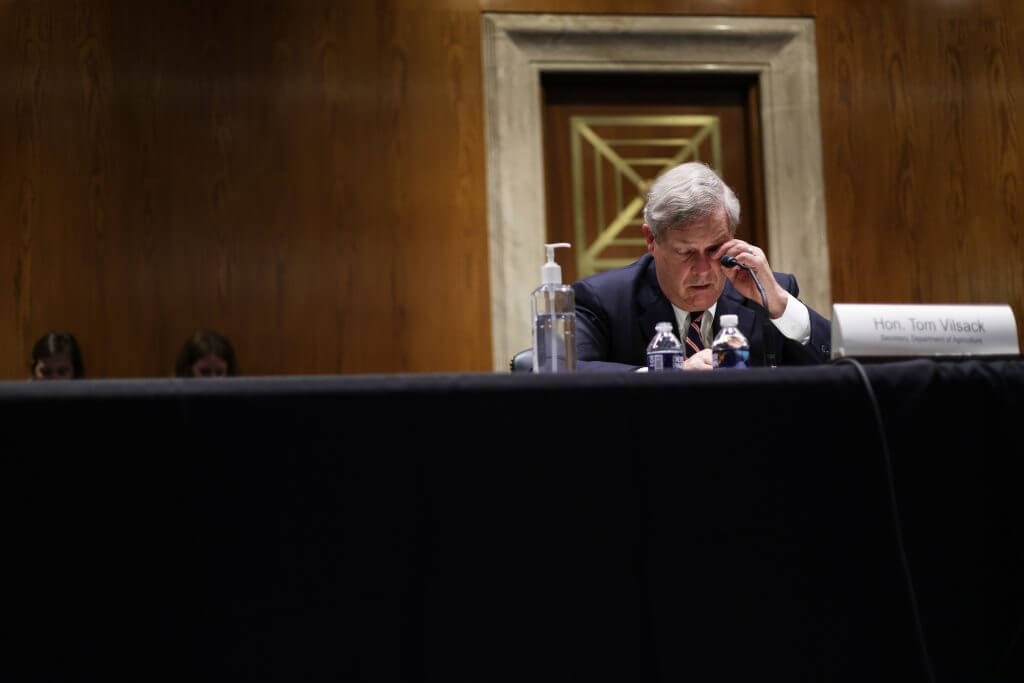 President Joe Biden tapped Secretary of Agriculture Tom Vilsack to co-chair a team tasked with fixing a supply chain crisis that left grocery shelves empty. The secretary never even showed up to a meeting, records show.
In June 2021, as supply chains were being crippled by the effects of pandemic-era restrictions and Biden's rampant spending, Vilsack pledged to participate in meetings with the newly formed Supply Chain Disruptions Task Force, an initiative Biden said would solve the budding crisis with a whole-of-government approach.
But those promised meetings never occurred. There are no records showing that Vilsack or his designees participated in any meetings with the task force after its launch, according to the Department of Agriculture's response to a Freedom of Information Act request submitted by the Functional Government Institute.
Instead, Vilsack focused his efforts on accusing the meat industry of using the pandemic as an excuse to reap unfair profits. And he wasn't the only absentee member of the supply chain initiative. Secretary of Transportation Pete Buttigieg, another task force co-chair, quietly went on paternity leave in August 2021. Two months passed before anybody noticed Buttigieg's absence. – READ MORE