Afghanistan: Global Food Shortages Prompt Taliban to Outlaw Wheat Exports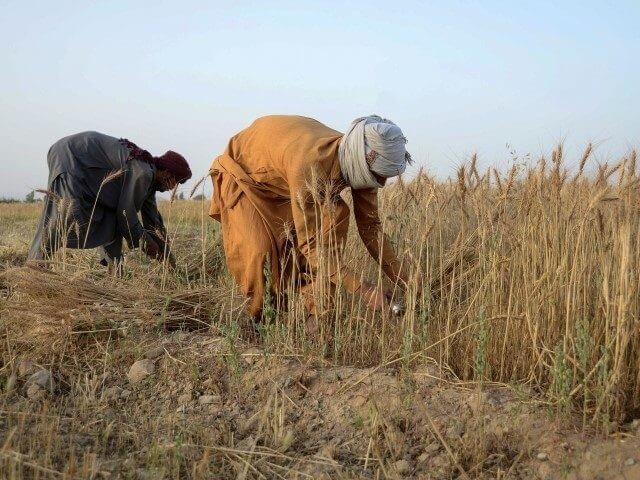 The Taliban terrorist organization announced a ban on exporting wheat out of Afghanistan Thursday in response to concerns that the country may soon face critical food shortages.
International aid organizations and United Nations agencies have been warning since the Taliban seized power in the country in August that the majority of Afghans are facing some form of food shortage and that civilians face the risk of famine. Taliban leaders, in turn, have asked the world to fund their regime, claiming that the success of the severely repressive Sunni jihadist organization would result in a better quality of life for average Afghans.
After 20 years of war and the replacement of food crops with lucrative poppy cultivation for the production of opioid drugs, Afghanistan is home to one of the world's direst food supply problems, and now much of Africa and the Middle East is similarly confronting the threat of food shortages as a result of two of the world's largest wheat exporters, Ukraine and Russia, being at war with each other. In addition to Afghanistan, India announced it would ban wheat exports this week, though Taliban leaders said India had provided wheat to them as humanitarian aid.
Taliban spokesman Zabihullah Mujahid announced the ban on wheat exports on Wednesday.
"All customs offices in the country have been instructed by the Ministry of Finance to stop the export of wheat," Mujahid wrote in a message on Twitter. "This was done to prevent a shortage of wheat in the country." – READ MORE