A Record Number of Drug-Related Deaths Shows the Drug War Is Remarkably Effective at Killing People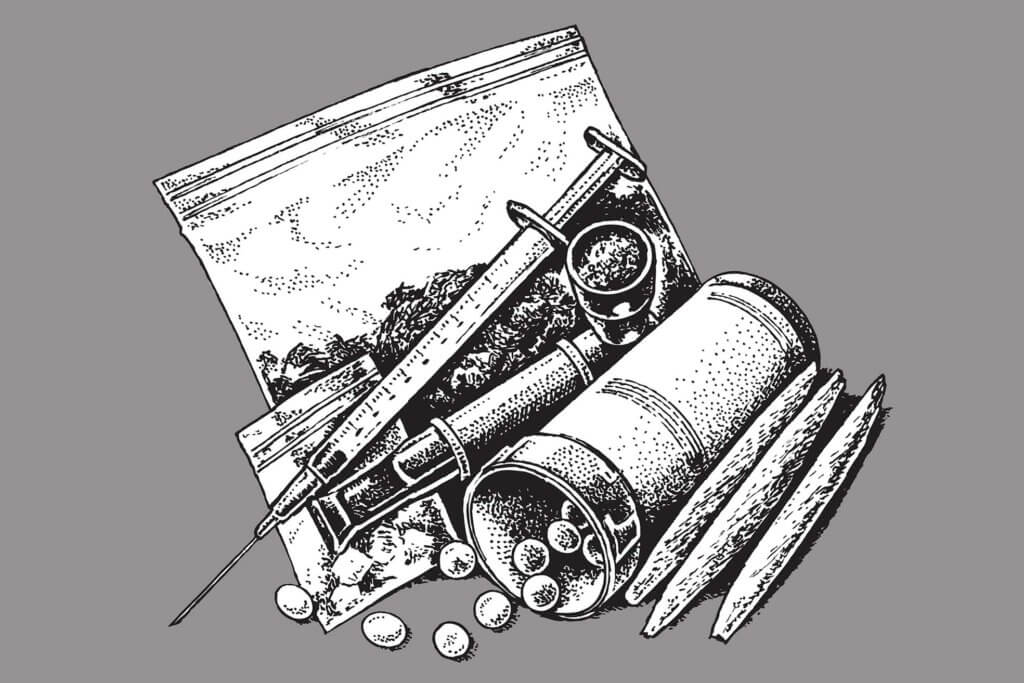 According to new CDC numbers, the death toll rose 15 percent last year after jumping 30 percent in 2020.
Three years ago, President Donald Trump bragged that "we are making progress" in reducing drug-related deaths, citing a 4 percent drop between 2017 and 2018. That progress, a dubious accomplishment even then, proved fleeting. The upward trend in drug-related deaths, which began decades ago, resumed that very year, and 2020 saw both the largest increase and the largest number ever. That record was broken last year, according to preliminary data that the Centers for Disease Control and Prevention (CDC) published this week.
The CDC projects that the total for 2021 will be nearly 108,000 when the numbers are finalized, up 15 percent from 2020, when the number of deaths jumped by 30 percent. Two-thirds of last year's cases involved "synthetic opioids other than methadone," the category that includes fentanyl and its analogs. Those drugs showed up in nearly three-quarters of the cases involving opioids.
Illicit fentanyl, which has become increasingly common as a heroin booster or substitute during the last decade, is now showing up in cocaine, methamphetamine, and counterfeit pills passed off as prescription analgesics or anti-anxiety drugs like Xanax. That phenomenon vividly illustrates the hazards of the black market created by the war on drugs that Trump thought the government was finally winning.
Joe Biden, a supposedly reformed drug warrior, is still keen on "going after drug trafficking and illicit drug profits," a strategy that has failed for a century but, he figures, might just work this time around. At the same time, Biden talks a lot about drug treatment and other forms of "harm reduction," including "key tools like naloxone and syringe services programs." He proudly proclaims that his drug control plan is "the first-ever to champion harm reduction to meet people where they are and engage them in care and services." – READ MORE