Yellen Predicts 'Much Lower Inflation' in 2023. She's Usually Wrong.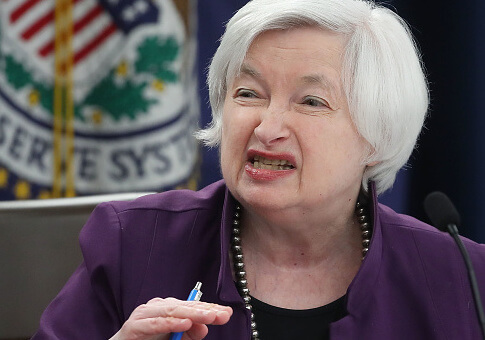 Treasury secretary Janet Yellen said Sunday that she expects "much lower inflation" within the next year. But the Cabinet appointee has been consistently—and baselessly—optimistic about inflation since she joined the Biden administration.
"I believe by the end of next year you will see much lower inflation, if there's not an unanticipated shock," Yellen said in a Sunday appearance on 60 Minutes. The secretary cited reductions in shipping costs and delivery lags as evidence that high prices will soon be in the rearview.
Yellen made virtually the same prediction last year, when inflation was at a troubling 5.4 percent. "I don't think we're about to lose control of inflation," Yellen said in October 2021, suggesting the resolution of supply chain issues would tame inflation within a year. By June 2022, however, inflation had surged to a 40-year high of 9.1 percent. – READ MORE