Yellen Details 'Extraordinary Measures' to Raise Cash as Debt Ceiling Hits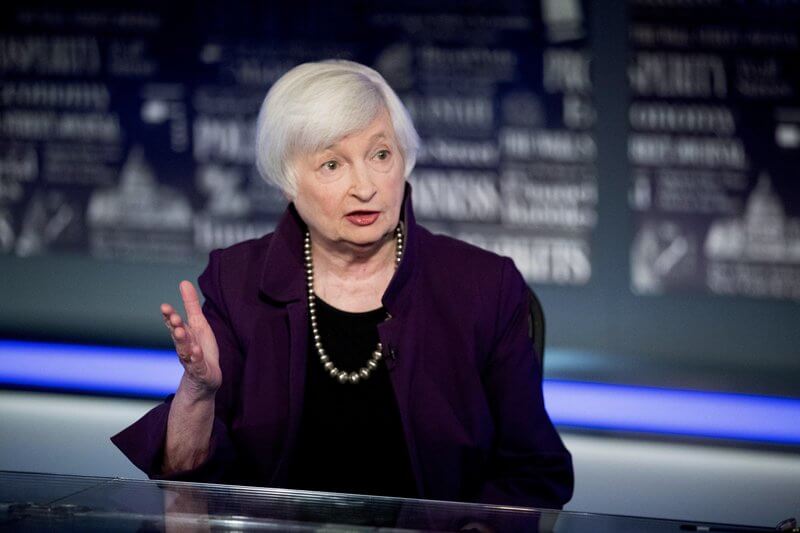 Treasury Secretary Janet Yellen on Monday announced a series of so-called "extraordinary measures" the department is taking to give the federal government more room to spend under a reimposed debt cap.
Yellen detailed the emergency maneuvers—chiefly pausing investments in certain government employee pension funds—in an Aug. 2 letter to congressional leaders that came as a two-year suspension of the federal debt ceiling expired.
The reimposed borrowing limit caps the federal debt at the current level of around $28.5 trillion, restricting the government's ability to raise additional funds by selling government securities. The reinstated ceiling has forced Yellen, like her predecessors in prior administrations, to resort to emergency measures to allow the Treasury to keep meeting federal debt obligations.
Yellen said in the letter she was suspending investments in the Civil Service Retirement and Disability Fund and the Postal Service Retiree Health Benefits Fund that are not immediately required to pay beneficiaries. She also said the extraordinary measures would involve suspending daily reinvestments in the federal retirement "G-Fund," with all the emergency measures going into effect Monday.
Federal retirees and employees will not be impacted by the moves and, once the debt ceiling is increased or suspended, all the affected funds will be made whole, Yellen said.
The Congressional Budget Office (CBO) has estimated that the emergency measures could claw back more than $340 billion in borrowing capacity under the newly reimposed debt cap, with the bulk—nearly $300 billion—from suspending "G-Fund" reinvestment.- READ MORE