Weekly COVID Testing, Masks Required for Young Athletes in Los Angeles County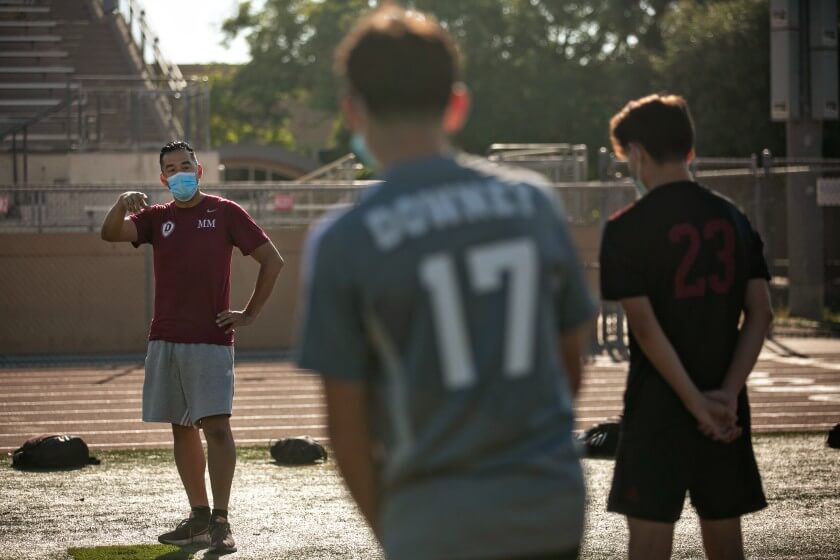 Young athletes in Los Angeles County will be required to undergo weekly COVID-19 testing and wear face masks during practices and games, the Los Angeles County Public Health Department (LAPHD) announced on Aug. 20.
On Aug. 23, however, the guidelines were pulled from the county's website, with new guidelines to come Aug. 24.
The LAPHD sent an email to schools on Monday saying that "the Protocol for Organized Youth Sports Appendix S has been temporarily taken down while a new Health Officer Order is being finalized," according to the Los Angeles Times.
The initial guidelines stated youth sports leagues must follow the county's pandemic restrictions, which require people to wear masks in indoor public settings regardless of vaccination status, "even while engaging in physical activity in any indoor setting," according to the LAPHD's guidance. Last month, the Los Angeles Unified School District (LAUSD) said it will require weekly COVID-19 tests for students, teachers, and employees.
The LAPHD said it is "strongly recommended" that all student-athletes 12 and older, as well as coaches and staff, get fully vaccinated. "Required testing cadence is minimum once per week," the LAPHD said in a statement, while testing twice per week is also recommended for unvaccinated students and staff for sports considered moderate or high-risk. – READ MORE