Walmart Is Shipping Baby Formula from Wyoming to New Jersey to Fill Demand
A Walmart customer service representative confirmed to this Breitbart News reporter that an order of Enfamil brand infant formula was shipped out of Cheyenne, Wyoming, to North Bergen, New Jersey, "due to the unavailability of the item at the nearest fulfillment center in your area."
Cheyenne is 1,738 miles from North Bergen. Walmart operates a "supercenter" storefront in North Bergen.
The Enfamil purchase, made on May 8 and arriving on May 12, was made for the purpose of feeding an eight-month-old infant, not in the interest of journalism.
The Enfamil powder is already a substitution for the Similac brand powdered formula typically consumed.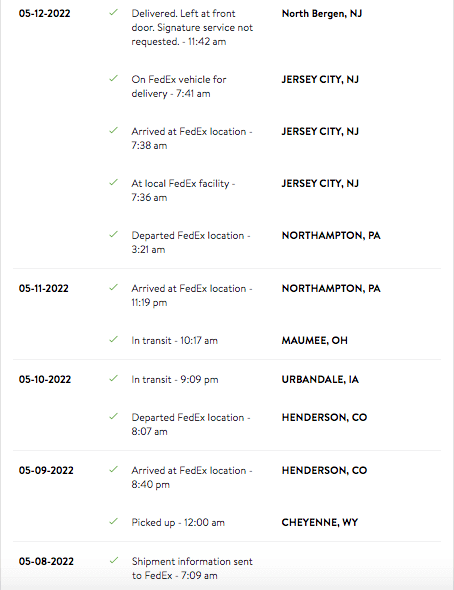 Walmart is the country's largest employer and largest company by revenue in America. Walmart claims to operate 210 distribution centers – designed to move products into its stores – and does not detail on its corporate website how many fulfillment centers dedicated to e-commerce it operates. The company does claim, however, to use "a ton of people power, highly-efficient fulfillment campuses dedicated to e-commerce, a world-class transportation fleet and a touch of magic" to run its online operation, and claims its "fulfillment centers are strategically located across the U.S."- READ MORE