US Taps Three More Military Bases to House Afghan Refugees, Expands Upper Limit to 50,000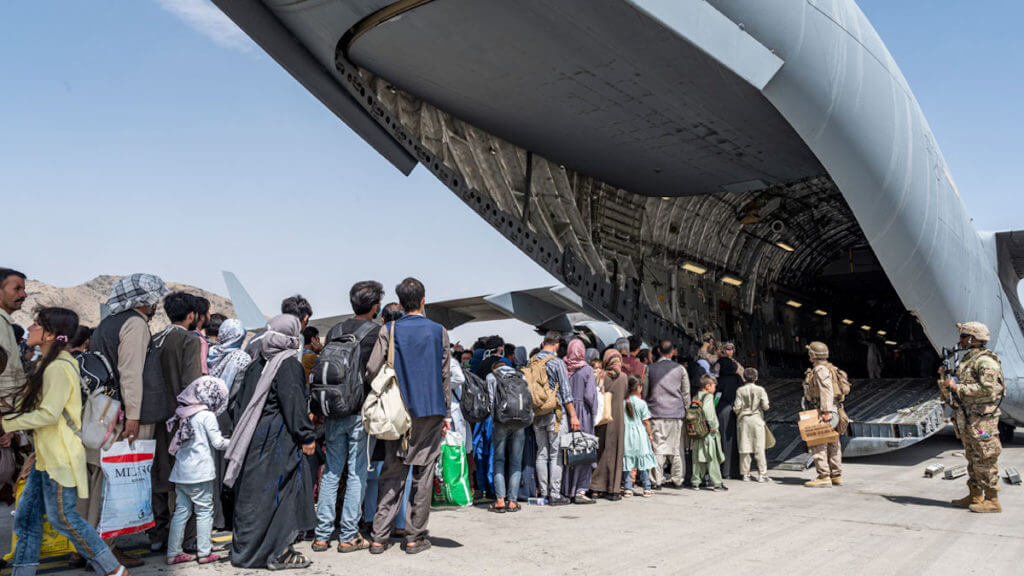 The United States is housing or prepared to house Afghan nationals fleeing their country at seven military bases in America, military officials announced Friday.
Four bases had already been tapped to temporarily provide shelter for refugees: Joint Base McGuire-Dix-Lakehurst in New Jersey, Fort Lee in Virginia, Fort McCoy in Wisconsin, and Fort Bliss in Texas.
The Department of Defense has authorized three additional bases to accept refugees, Pentagon spokesman John Kirby told reporters in Washington.
They are the U.S. Marine Corps Base in Quantico, Virginia; Fort Pickett in Virginia; and Holloman Air Force Base in New Mexico.
The expansion of the number of bases able to house the evacuees means up to 50,000 can be accepted, according to Kirby.
U.S. Northern Command is coordinating details on the evacuations with the State Department, the Department of Homeland Security, and the Department of Health and Human Services.
"The secretary has been clear that if we need more because the demand is there, we will work the states and work with the services to identify potential future U.S. military installations, but those are the ones we are operating from now," Kirby said. – READ MORE