US on pace to fund a majority of Ukraine's national budget this year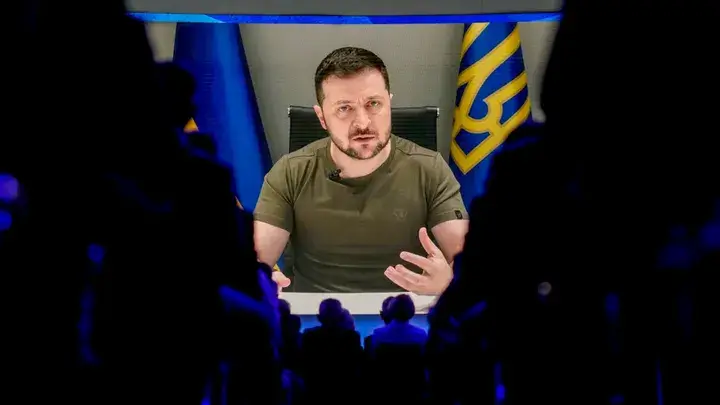 The billions of dollars in U.S. support to Ukraine is doing more than helping the embattled country defend itself from Russia – it is also putting America on track to funding a majority of Ukraine's national budget this year.
Senators this week proposed an additional $12 billion in aid to Ukraine, which includes $3 billion in direct military training, equipment and weapons to help Ukraine fend off Russian advances.
The bill also includes another $4.5 billion in economic support to Ukraine. A Senate summary of the bill says the money will help "maintain the operations of Ukraine's national government, including to enable the government to maintain macroeconomic stability and provide basic citizen services."
That $4.5 billion would be in addition to the $13 billion the U.S. approved in May to support Ukraine's basic government operations, which was in the broader $40 billion Ukraine aid package approved in May. That $13 billion was meant to fund basic humanitarian needs like food and shelter within the country in addition to the provision of other services to Ukrainian citizens.
That means if the new Senate language becomes law, the U.S. will have provided $17.5 billion in funding for Ukraine's basic government services in less than five months. If the U.S. keeps up that pace, it could end up spending more than $40 billion this year to support Ukraine's basic government functions, which is more than half of Ukraine's current budget and the $70 billion budget Ukraine has proposed for 2023. – READ MORE