'Unconstitutional': Food Delivery Services Sue New York City Over Delivery Fee Regulations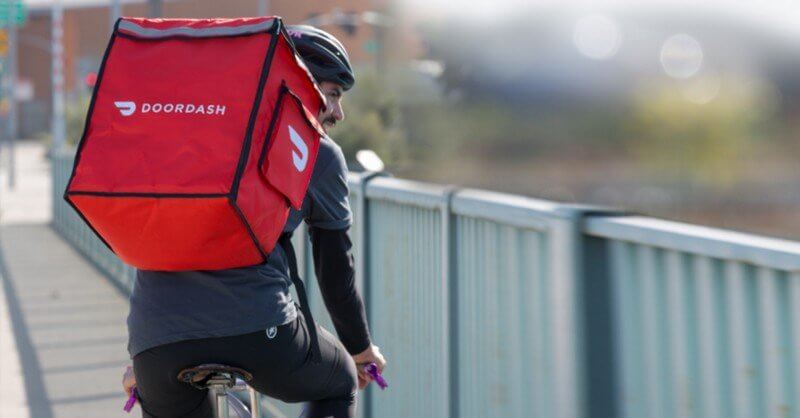 DoorDash, Uber Eats, and Grubhub are suing New York City for its "unconstitutional" caps on delivery fees.
As COVID-19 hit New York City in the spring of 2020, the City Council temporarily limited the fees that the delivery apps could charge restaurants — specifically, a 15% cap for online orders. The policy, according to The New York Times, was intended as a "lifeline" for restaurants, which complained over fees as high as 30% per order.
However, the City Council voted last month to make the regulation permanent.
The New York Times explains:
Girding the argument from food delivery apps is the idea that restaurants do not have to enter into agreements with them. The City Council does not regulate fees from other marketers that restaurants might use, such as Google, Yelp or online reservation apps. The fee caps chosen by the City Council are also arbitrary and not supported by economic impact studies, the lawsuit charges.

Grubhub, DoorDash and Uber Eats have argued that third-party delivery apps allow restaurants to tap into a huge customer base that the apps have spent millions of dollars to cultivate.
"The Ordinance is unconstitutional because, among other things, it interferes with freely negotiated contracts between platforms and restaurants by changing and dictating the economic terms on which a dynamic industry operates," the companies' lawsuit argued.- READ MORE