Time's Up Founder Resigns in Wake of Cuomo Scandal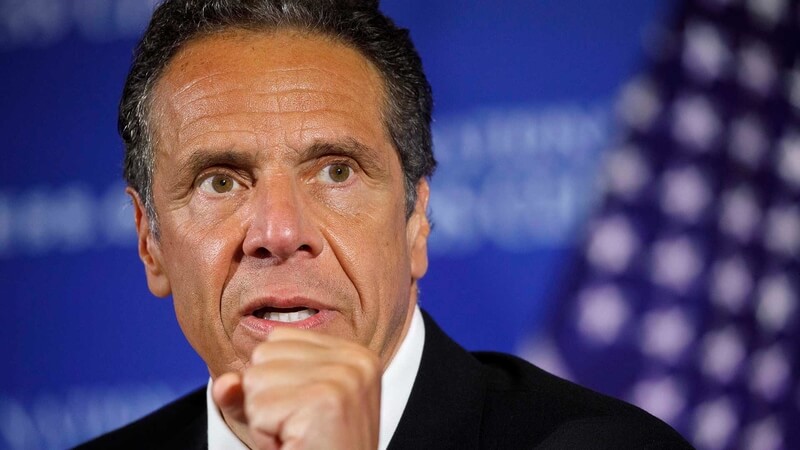 The cofounder of a prominent #MeToo organization resigned on Monday following revelations that she helped Gov. Andrew Cuomo (D., N.Y.) smear a woman who accused him of sexual harassment.
Roberta Kaplan submitted her resignation from the board of Time's Up, which she and former Obama White House official Tina Tchen cofounded in 2018 following the wave of sexual abuse allegations against Harvey Weinstein. Kaplan said she had "reluctantly" decided to resign. The announcement came hours after a group of current and former Time's Up staff members accused the board of "failing" sexual abuse survivors.
According to New York attorney general Letitia James's (D.) report, Kaplan advised Cuomo's office on an op-ed the governor wrote to undercut a former staffer, Lindsey Boylan, who accused him of sexual harassment. The report said that Kaplan and Tchen largely approved of the op-ed, save for a section in which Cuomo wrote about Boylan's relationship with other men. The op-ed was never published, but the attorney general's report said the effort to release it was part of a campaign of retaliation against Boylan and other Cuomo accusers.
The resignation marks a massive shake up at Time's Up, which boasts a number of prominent celebrities and activists on its board of directors. Oprah Winfrey and feminist icon Gloria Steinem serve as "visionary ambassadors" for the organization.
Kaplan's position was further complicated by her legal representation of Melissa DeRosa, a former top aide to Cuomo who is portrayed in the attorney general's report as one of the scandal's main villains. DeRosa resigned on Sunday from her office. – READ MORE