They're Normalizing Robot Police By Calling Them "Dogs"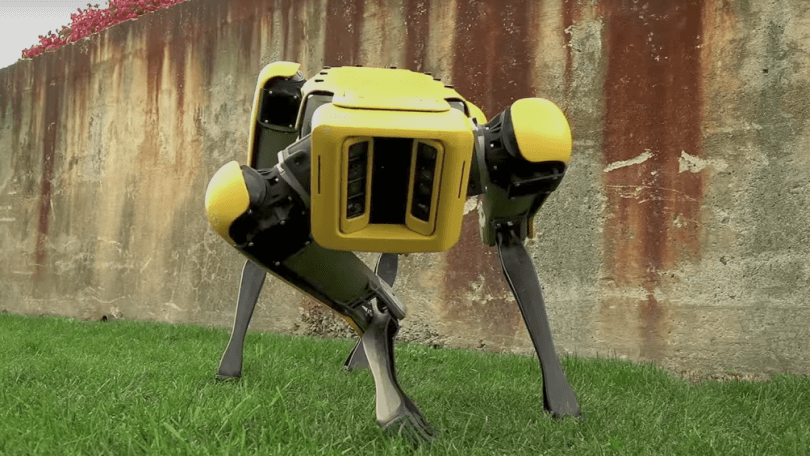 Hawaii police are defending their use of pandemic relief funds for a robotic "police dog" made by Boston Dynamics which scans homeless people's eyes to see if they have a fever.
"If you're homeless and looking for temporary shelter in Hawaii's capital, expect a visit from a robotic police dog that will scan your eye to make sure you don't have a fever," says a new report from Associated Press.

"That's just one of the ways public safety agencies are starting to use Spot, the best-known of a new commercial category of robots that trot around with animal-like agility."
"Acting Lt. Joseph O'Neal of the Honolulu Police Department's community outreach unit defended the robot's use in a media demonstration earlier this year," AP reports.
"He said it has protected officers, shelter staff and residents by scanning body temperatures between meal times at a shelter where homeless people could quarantine and get tested for COVID-19. The robot is also used to remotely interview individuals who have tested positive."
Hawaii Police Department starts using Boston Dynamics robot dogs in order to avoid any unnecessary social contact amid the pandemic

Follow our Telegram https://t.co/Q7gy2WKwCh pic.twitter.com/ycRw0ts9KN

— RT (@RT_com) August 1, 2021
This has understandably elicited criticism from civil rights advocates.. – READ MORE