There's No Mild in Myocarditis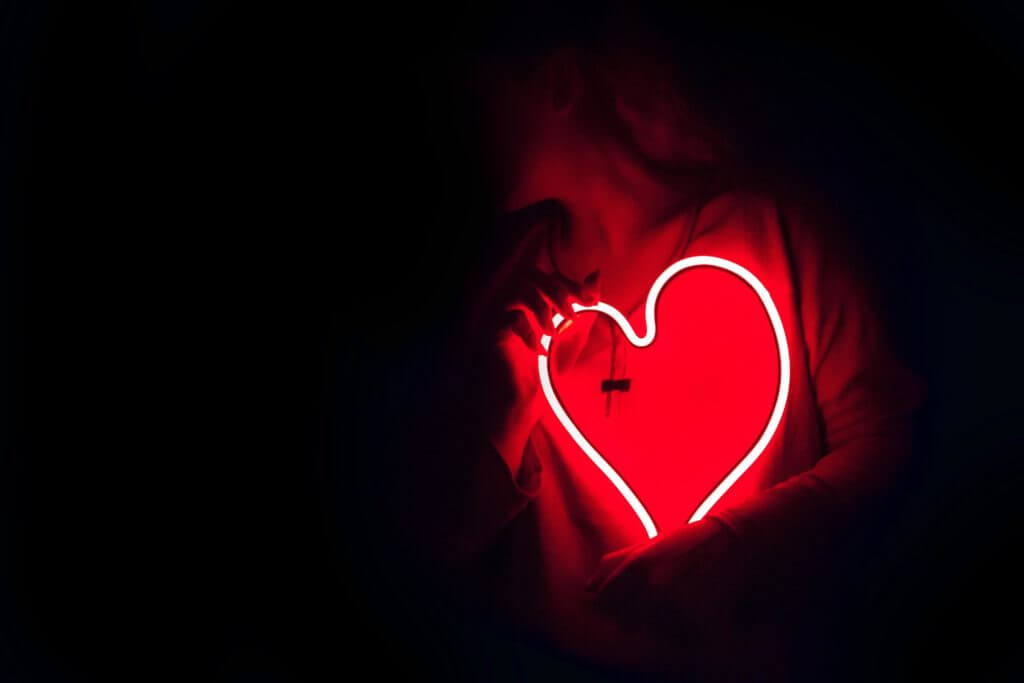 Emily Jo and her family, who live just outside of Atlanta, were as careful as they could be to avoid getting COVID-19. They social distanced, always wore masks, opted for virtual learning, and were very excited to get the vaccine as soon as it was available. Jo teaches English as a second language, science, and math classes online, mostly to students in China. Her husband is an engineer and an inventor. Jo, who asked The Epoch Times to not publish her last name, was aware that the mRNA vaccine against COVID-19 could cause side effects, but she believed the benefits outweighed the risks. She felt strongly that getting vaccinated was the best and safest choice.
With an undergraduate degree in microbiology and biochemistry, Jo thought that she had done her research. The Centers for Disease Control and Prevention (CDC), the Food and Drug Administration (FDA), and her son's pediatrician all recommended the vaccine, and she trusted their judgment. So Jo took her 14-year-old son Aidan to get the first dose on May 12, as soon as it was approved for younger teens. And she posted about how relieved and happy she was to get the Pfizer vaccine for him on her Twitter account, which is @eekymom.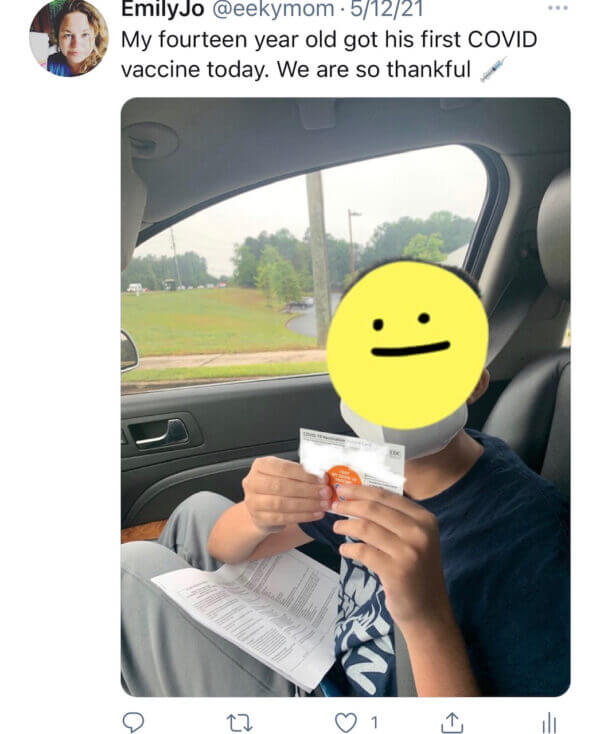 Then, almost a month later, Aidan received the second dose. On June 10, Aidan, an active, curious, straight-A student who wants to be a doctor, and his mother went to the drive-through vaccine clinic at the Jim R. Miller Park. Jo was handed some paperwork to sign before it was their turn but, she said, it all happened very fast and no one explained the risks, benefits, or options to them.
"It was kind of like an assembly line," she said "It definitely wasn't personalized care."
Two days later, Aidan, who has asthma, came into his parents' bedroom at 4:30 a.m.
"My chest hurts," he whispered to his mom. He was also having difficulty breathing. Aidan had actually been lying in pain for hours waiting for his mom to wake up because he didn't want to bother her. Jo still feels bad about that.
They went to the emergency room. The first thing she was asked by the triage nurse was if Aidan had been recently vaccinated. In fact, every doctor she spoke to at Children's Healthcare of Atlanta, a hospital that specializes in pediatrics, confirmed that her son was having a bad reaction to the second dose of the Pfizer vaccine.
"They knew," Jo said. "They didn't try to attribute it to anything else."
Testing revealed that Aidan had elevated troponin levels. Troponin is a protein found in the heart that shouldn't normally be in the bloodstream. When it is, it's an indication of damage to the heart, according to the Mount Sinai Health System. Aidan also had an abnormal electrocardiogram, the test which measures the heart's electrical activity. – READ MORE